Quark Expeditions unveils new polar expedition ship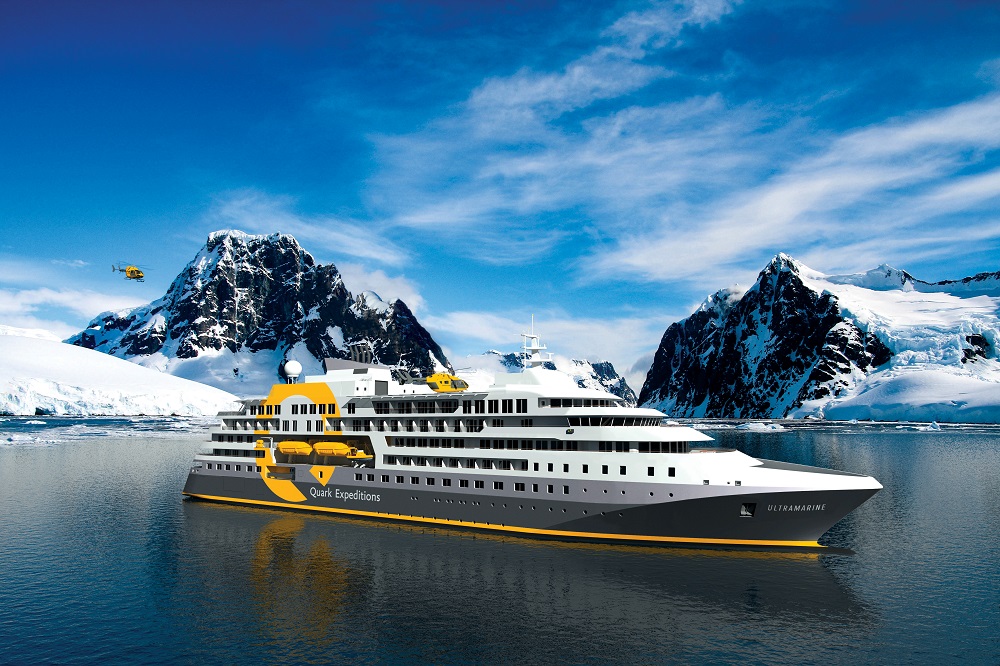 Quark Expeditions, a specialist in polar adventures, has released new renderings of its new polar expedition ship set to sail in the Antarctic next year.
"We are proud and excited to see the vision behind Ultramarine come to life," said Andrew White, president of Quark Expeditions. The renderings of the public spaces were revealed, including the ship's main restaurant, panorama lounge, lecture theatre, ready room, polar boutique, spa, sauna and fitness centre.
In addition to its portfolio of off-ship adventure options, which will include activities such as flightseeing, heli-hiking and heli-skiing, Ultramarine will provide guests with 102 suites across nine categories, including six solo suites with floor-to-ceiling windows and the largest entry-level twin suites of i…
Please login or create a free profile to read the full article.