"Quarter of rooms under construction in APAC carry a Hilton flag": Matt Fry, Hilton
Contributors are not employed, compensated or governed by TD, opinions and statements are from the contributor directly
In August Hilton announced that by the mid-year point of 2019 the company has signed up 120 new hotels in Asia Pacific, boosting its portfolio, of open and under development hotels, in the region to 845.
Keen to discover more I spoke to Matt Fry, Hilton's senior vice president of development in Asia Pacific, to find out more about this wave of growth, which includes properties in all eight of Hilton's brands in Asia Pacific, and in major markets including China, Japan, Australia and South East Asia.
TD: You guys have some exciting new properties coming up, one that excites me a lot is Canopy in Bangkok, can you tell me more about the brand and what we can expect to see when it launches?
Matt Fry (MF):That's right, we recently announced the signing of a management agreement to launch our lifestyle brand Canopy by Hilton in Thailand with local real estate developer Lucky Living Properties Co., Ltd. We are excited for the opening of the176-room Canopy by Hilton Bangkok Sukhumvit in 2022 right in the heart of Sukhumvit, one of the most exciting business and shopping areas of Bangkok. 
Refreshing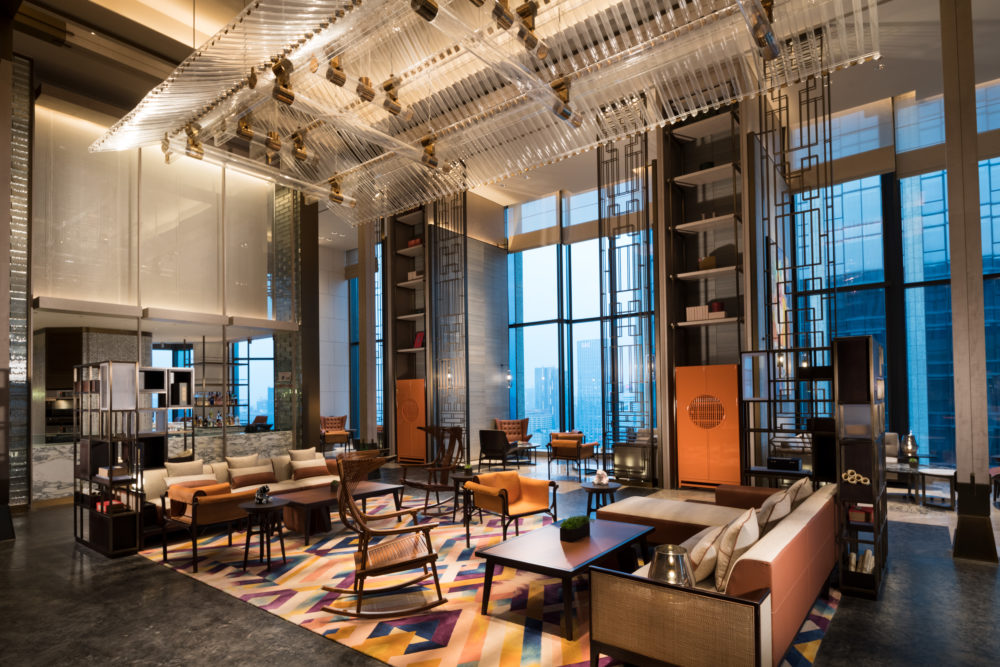 MF: Canopy by Hilton is the first lifestyle brand in Hilton's brand portfolio, and was introduced with the opening of the Canopy by Hilton Reykjavik City Centre in June 2016. We launched Canopy by Hilton in Asia Pacific earlier this year with the opening of Canopy by Hilton Chengdu City Centre, which is thoughtfully designed to meet the needs of today's travellers. Thoroughly researched, Canopy by Hilton is built on a refreshing, neighbourhood hotel concept based on the environment that it is in, that appeals to any traveller seeking a locally-inspired experience.
As such, no two Canopy hotels will be identical, as they are designed to draw on the life of the locale. Going back to the basics of hospitality, it offers service that is harmonious with the pace of guests, local choices that encourage discovery, and comfortable spaces that invite guests to make themselves at home.
"We have a robust global pipeline of over 30 hotels under the Canopy by Hilton brand"
MF: Canopy by Hilton Bangkok Sukhumvit will be no different – upon check-in, guests will be greeted with an open, welcoming space at Canopy Central and a locally-sourced welcome gift. Designed as an extension of the lively Sukhumvit neighbourhood, guests will be connected to local art, food, drink and culture. We have a robust global pipeline of over 30 hotels under the Canopy by Hilton brand scheduled to open in the coming years, and with the launch of Canopy by Hilton Bangkok Sukhumvit, we look forward to bringing positive stays to travellers visiting Bangkok. 
Truly immersive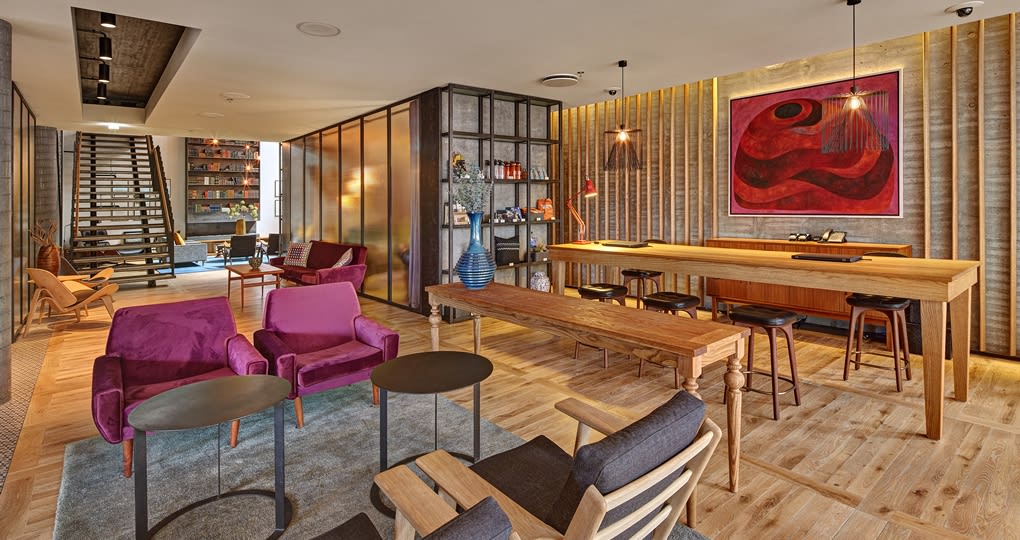 TD: Sticking with Canopy, outside of London and Reykjavík, the majority of the brand's properties are in the States, so what is it about Bangkok that Hilton thinks that is the right location for the next one?
MF: As a key gateway city to South East Asia and the most visited city in the world, the vibrancy, rising affluence and accessibility of Bangkok makes it a great location for us to bring new brands. Forecast to welcome more than 41 million international tourists this year, we recognize the potential of the booming tourism market of Thailand as well as Bangkok's great sense of style which is an important part of Canopy.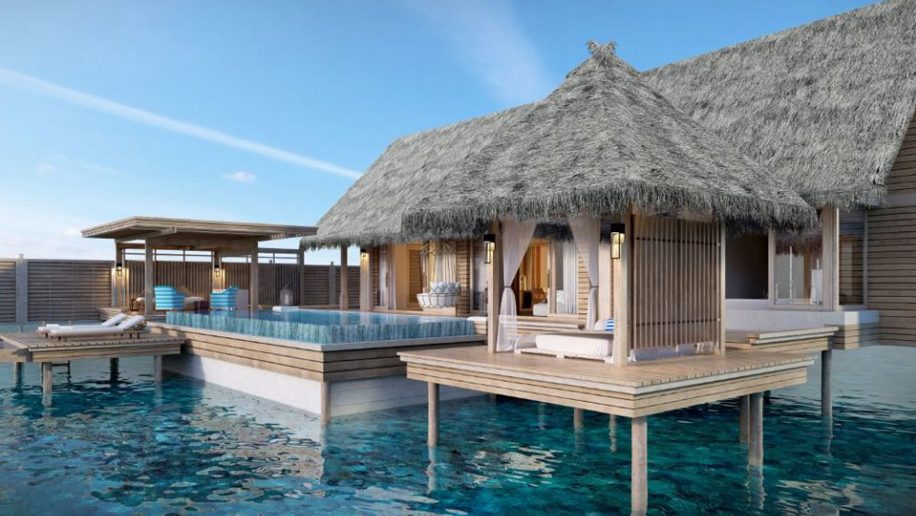 Prior to entering any new market, we conduct extensive market and consumer research to understand what the modern traveller wants and needs. Through in-depth market research, we have found that travellers of today value truly immersive, locally inspired experiences, as well as a well-designed contemporary hotel with services and amenities that support both business and leisure needs. In a city like Bangkok, many guests are looking for accommodation options that allow them to experience the destination as a local – this is where we saw the opportunity to fill the gap together with our partners Lucky Living Properties Co., Ltd, to introduce Canopy by Hilton in the bustling Sukhumvit neighbourhood.
TD: Which property are you personally most excited to see and why?
MF: I am looking forward to visiting the Waldorf Astoria Maldives Ithaafushi and the two Hiltons that will open in Melbourne, one of my favourite cities in the world. The Waldorf Astoria in the Maldives has eleven restaurants and bars! I will probably need to visit twice to cover them all.
The world's biggest travel market
TD: You have a huge number of deals in place in China, can you elaborate on your expansion in the region and why do you think Hilton continues to be so popular in the market?
MF: As one of the region's fastest-growing global hospitality companies, we have 530 hotels in the pipeline, 438 of which are in China. We recently celebrated the opening of our 200th hotel in China with the launch of Canopy by Hilton into the market.
As China's expanding economy shifts from an export and investment-led model to one of consumption and services, the country's tourism sector continues to experience a major boom. The number of domestic tourists reached 2.83 billion in the first half of 2018, up 11.4% year-over-year, while outbound travellers surged 15% over the previous year to hit 71.3 million, according to the China Tourism Academy, making the Chinese economy a very important one for us. Further, China is the world's biggest travel market, driven by its rising middle class as well as the burgeoning wanderlust of Chinese millennials. 
Recognising the strong growth outlook and potential of the tourism industry in China, we are growing our business in China at a record pace, having opened 50 new hotels last year alone, our highest ever amount in a single year which we will surpass again this year. Today, nearly one quarter of rooms under construction in Asia Pacific carry a Hilton flag, a figure which increases to one third in China. We have an organic growth strategy and our aim is to continue to fill gaps with the right brand, in the right location, at the right time, by identifying the right partners and opportunities.
The world's most valuable portfolio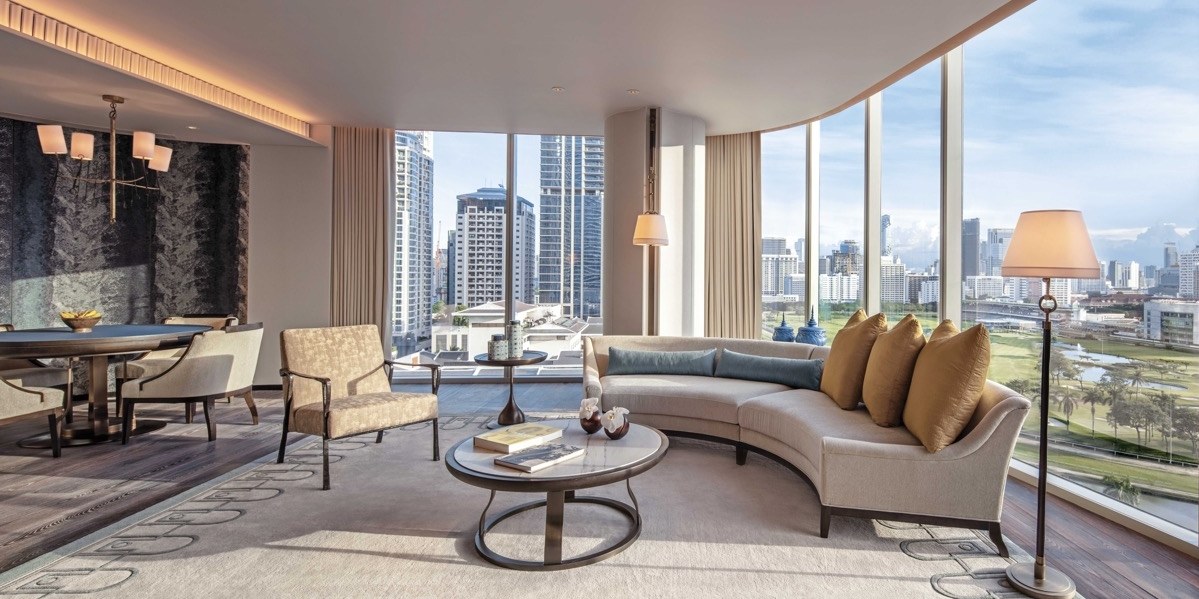 TD: Which of the Hilton brands enjoy the most success in this market and why?
MF: Asia Pacific is a diverse region, presenting a long runway for growth across the various segments in all destinations and vast opportunities for all the brands in our portfolio to grow. We want to be where our guests want to be, with the brand experiences that best cater to their needs. Our portfolio of 17 award-winning brands (eight of which are currently in Asia Pacific) are separate and distinct from each other with very little overlap and meet the needs of all travellers.  
For example, Hilton, as our flagship brand, continues to deepen its presence in key gateway cities across Asia. DoubleTree by Hilton is also a huge success story with 60 hotels open and 95 properties in the pipeline. In terms of sheer numbers, our midscale brands Hilton Garden Inn and Hampton by Hilton, provide the greatest potential for unit growth as they perform well and the market for midscale travel continues to expand.
"Single-minded commitment"
Conversely, to meet the growing luxury travel market, we have three brands: Waldorf Astoria, Conrad, and LXR. However, these brands will be grown selectively in a highly curated way such that each addition to their portfolios is as good or better than the last.  
On a whole, we have the world's most valuable portfolio of hotel brands, having outperformed our competitors globally. This growth in brand value was largely driven by strong performance increases over the last year, as well as our single-minded commitment to forging long-standing partnerships with companies that can combine their local real estate expertise with our global pool of resources and brand equity.