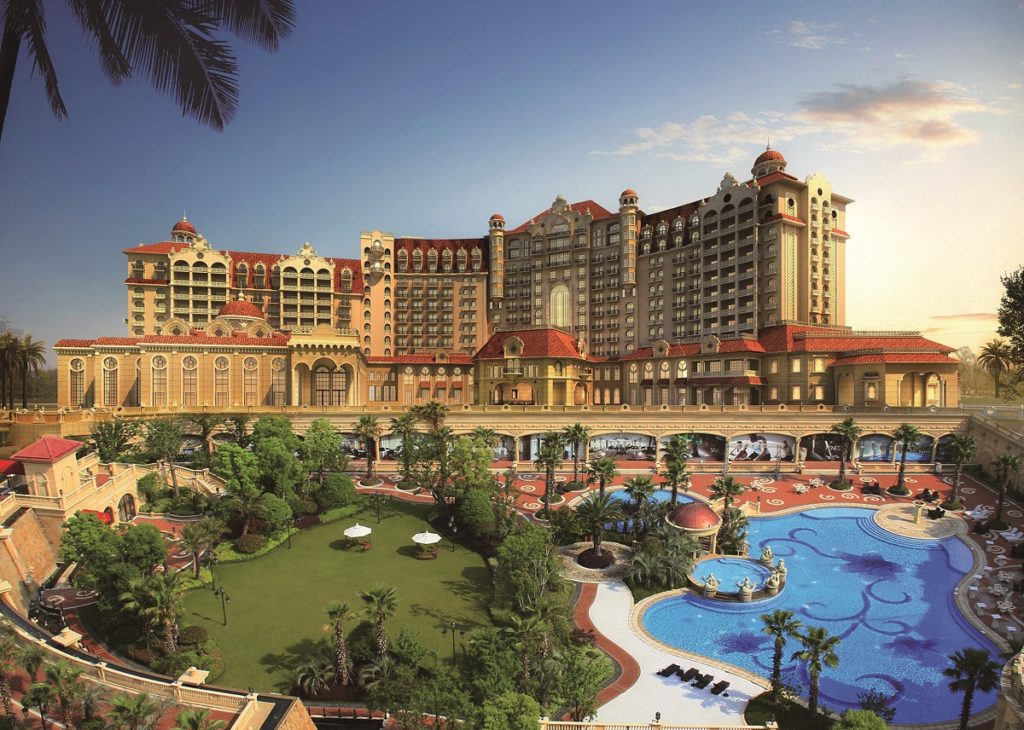 Radisson Blu has expanded its portfolio in China with the opening of Radisson Blu Forest Manor Shanghai, an urban resort in the city's rapidly-expanding Hongqiao business district.
Radisson Blu Forest Manor Shanghai is built from a blueprint based on the Royal Spanish court. The hotel greets guests with a marble lobby and offers 439 rooms and suites with views of the resort's pools and city landscape from a private balcony.
Gary Ye, vice president of operations, China, Radisson Hotel Group, said: "Shanghai is a global hub of business, commerce and tourism. The city attracted an impressive 8.7 million international visitors in 2018, along with many millions more domestic travellers who flocked to this thriving Chinese megacity for business and leisure.
"A new landmark"
"We are delighted to launch yet another Radisson Blu hotel in Shanghai. With world-class accommodation, facilities and event space, all contained in an exquisite urban resort environment, we are confident that Radisson Blu Forest Manor Shanghai will become a new landmark in the vibrant Hongqiao district."
Radisson Blu Forest Manor Shanghai provides a collection of versatile meeting spaces, including a 1,000 square-metre Grand Ballroom and seven separate function spaces. It's also less than a mile from the National Exhibition and Convention Center and 1.8 miles from Hongqiao International Airport and Shanghai Hongqiao Railway Station.
The launch is part of Radisson Hotel Group's strategy of introducing its Radisson Blu brand into major business and leisure markets across the Asia Pacific.