We speak to Radisson Blu Phu Quoc's general manager Peter Feran in an exclusive interview about the brand's flagship hotel in Vietnam and its committment to sustainability.
Feran starys: "Sustainability is a top priority. It's imperative Vietnam's tourism industry demonstrates travel innovation by going green and the upper scale hotel sector is best placed to set an excellent example for the rest of the tourism industry."
Sustainability is a big buzzword in the hospitality industry and hotels are incorporating simple solutions like banning single-use plastic and straws worldwide. After all, small acts go a long way.
"A special responsibility to the local community"
"As the first Radisson Blu property on Phu Quoc island, and in Vietnam, there's a special responsibility to the local community we are part of and this means implementing green initiatives to reduce our environmental impact," Feran continues.
Nestled in the picturesque scenery of the island, the resort is committed to reducing its impact on the environment and has rolled out a series of green initiatives.
The following are some of the simple ways Radisson Blu Phu Quoc is making a difference and to reduce its impact to the environment.
Electric vehicles and Segway scooters
The Radisson Blu Phu Quoc team uses eco-friendly electric vehicles. "The purchase of the new Electric Blu scooters is part of this commitment to sustainability and to reduce our impact on Phu Quoc's sensitive environment," Feran says.
"For resort operations, the team will use electric vehicles including some Segway self-balancing scooters.  Electric cars haven't yet been confirmed, but we are trying to order some hybrid models," he adds.
Bamboo straws
Many establishments are trying to eliminate plastic straws, sometimes replacing them with reusable ones, such as the Radisson Blu Resort Phu Quoc which uses locally produced bamboo straws. The resort has the ambition to become the first international hotel in Vietnam to have its own bamboo straw farm from which to harvest its own straws.
Paperless and bottle-less
Radisson Blu Phu Quoc aims to be paperless as possible with all menus available on screens and digital signage located throughout the resort. All magazines and newspapers are only available online. Lastly, a water bottling plant, that would enable the hotel to avoid using plastic bottles, is also in the cards.
Experiential travel in focus
It appears travellers domestically and worldwide are increasingly seeking more authentic and personalized travel experiences.  They want more than just being shuttled from one tourist trap to the next on a large bus.
Radisson Blu Phu Quoc is also committed to riding the waves of the increasing trend of personalised and experiential travel.
Feran continues: "As Vietnam's first Radisson Blu resort, Radisson Blu Resort Phu Quoc is bringing our "Yes I Can!" international service philosophy to the country.
"Rather than relying on standard procedures, we encourage proactive behaviour through our team taking initiative, anticipating guest needs and increasing guest satisfaction."
"A tropical island setting that comes right out of a storybook"
Feran also boasts of some of the unique activities that guests can experience in the resort. "The beach experience on Phu Quoc is one of a kind in Vietnam. This is a tropical island setting that comes right out of a storybook and is all the more spectacular every day at dusk when the sun goes down over the Gulf of Thailand," he says.
Known as "Pearl Island" due to the beautiful natural pearls found in the crystal-clear waters along its coastline, Phu Quoc affords excellent snorkelling and scuba diving, and is mostly undeveloped with about 70% of the island blanketed by a national park.
In addition to its laid-back atmosphere, friendly locals and abundance of fresh seafood, Phu Quoc is home to such scenic drawing cards such as Phu Quoc National Park (a UNESCO Biosphere Reserve), Dinh Cau Rock Temple and the spectacular Tranh Waterfall.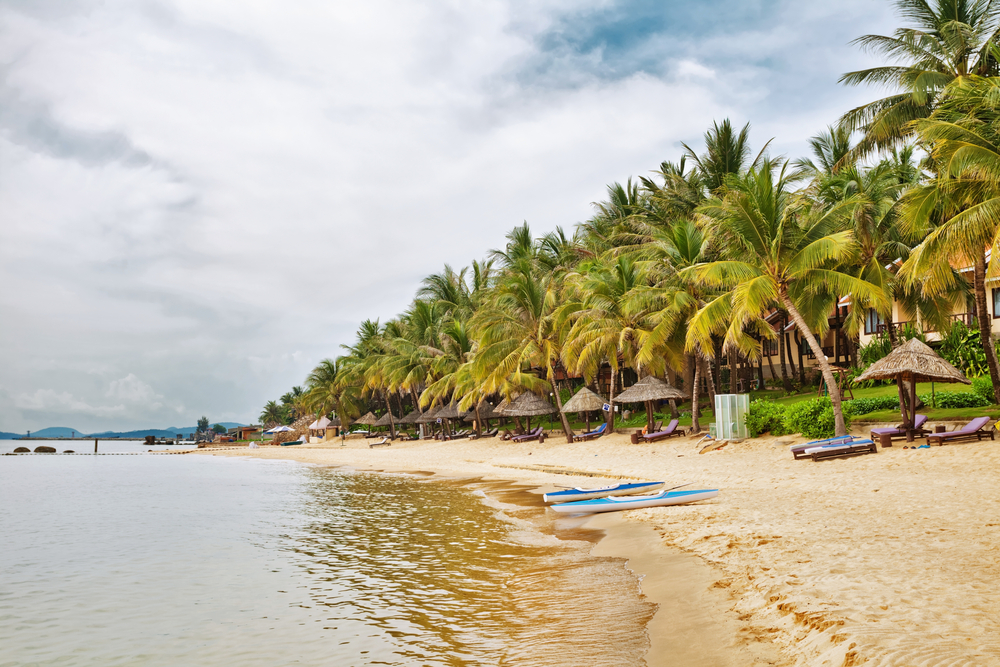 "Our resort's concierge team has orchestrated a broad spectrum of travel experiences that are tailored to the guests' interests.  These experiences showcase Phu Quoc's most spectacular attractions ranging from majestic temples and pagodas such as Dinh Cau Rock Temple and Ho Quoc Pagoda, to beaches and waterfalls including Starfish Beach and Tranh Waterfall, to the floating villages and fishing villages of Rach Vem and Ham Ninh," Feran states.
First in Vietnam
Radisson Blu Phu Quoc is a 514-room property overlooking the northern stretch of Bai Dai beach. It is the brand's first property in Vietnam.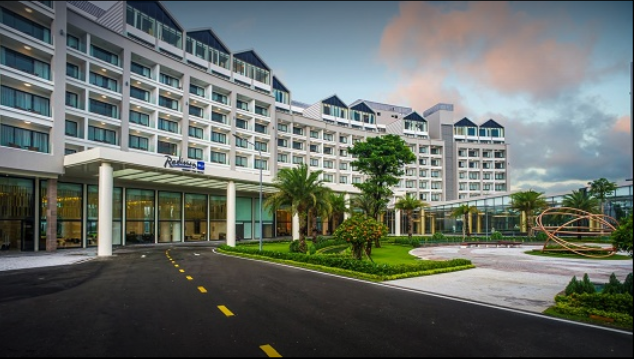 Feran says: "As the flagship brand of the Radisson Hotel Group, Radisson Blu endeavours to bring something new to Vietnam – a breath of fresh air, perhaps, in the luxury hotel sector.  We are an iconic, first-class upscale hotel brand that delivers vibrant, contemporary and engaging hospitality through our "Yes I Can!" international service philosophy.
"Without a doubt the most exciting project I've been involved with"
He concludes: "Our slogan 'Feel the difference' is not just a marketing ploy. Our entire being focuses on paying close attention to those small details that make a big difference. I've been involved with the Radisson group for a decade and this is without a doubt the most exciting project I've been involved with."
Radisson Hotel Group is continuously expanding in Vietnam. The group will soon also launch Radisson Blu Resort Cam Ranh Bay and Radisson Phu Quoc Resort, a separate 218-room four-star resort on Truong beach, in addition to pursuing development opportunities in other Vietnamese destinations.