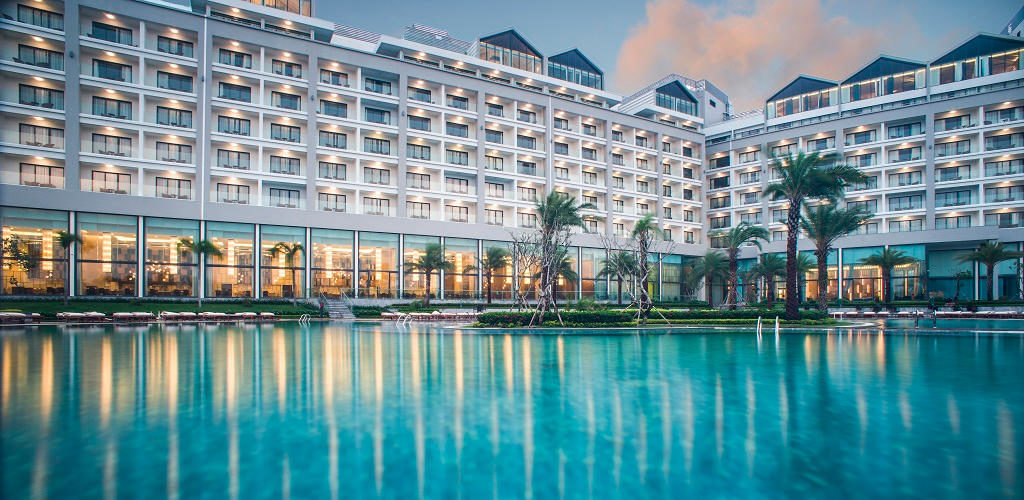 Radisson Blu Resort Phu Quoc, a 514-room property overlooking the northern stretch of Bai Dai beach has opened its doors this week.
Phu Quoc is the largest island in Vietnam and is renowned for the Nguyen Dynasty and its natural splendour. Radisson Blu Resort Phu Quoc features suites and villas, an all-day restaurant, three bars, an executive lounge, a tropical lagoon swimming pool and kids' club.
Guests have direct access to the adjacent complex's collection of facilities including a 26 treatment-room spa and wellness centre, gym, water park, convention centre, shopping centre, restaurants and theatre. Additionally, an amusement park, 18-hole golf course and safari conservation park are also on the resort's doorstep.
"a tropical island setting that comes right out of a storybook"
"Phu Quoc is fast developing a reputation as Vietnam's answer to Thailand's Phuket and the beach experience here is one of a kind," said Radisson Blu Resort Phu Quoc's general manager, Peter Feran. "This is a tropical island setting that comes right out of a storybook and is all the more spectacular every day at dusk when the sun goes down over the Gulf of Thailand."
Radisson Blu Resort Phu Quoc is conveniently located 19 miles from Phu Quoc International Airport. The resort is also easily accessible from Ho Chi Minh City, Hanoi and other parts of Vietnam, thanks to numerous arrivals and departure flights daily. The island can also be reached via scenic Ha Tien Ferry.
Unlike the rest of the country, Phu Quoc offers a 30-day visa waiver program.
Luxurious experience
The newly-built property boasts rooms ranging in size from 45 sqm to 635 sqm that have unobstructed views of the sea, gardens, lagoon swimming pool and mountains.
There are also 10 Beachfront Pool Villas, which is the most lavish of all the accommodations in the resort. Each villa has two or three bedrooms. Strategically dispersed across the resort's most inspiring grounds, these villas each come with a private pool with sunken lounge and sundeck, a separate living area, fully-equipped kitchen, dining room, luxurious bathroom, private outdoor rain shower and spacious garden.
Sustainable stay
Nestling in the picturesque scenery of the island, the resort is committed to reducing its impact on the environment. The resort has rolled out eco-friendly electric vehicles including Electric Blu scooters and buggies that have been sourced for the resort operations.
Radisson Blu Resort Phu Quoc also uses locally produced bamboo straws. The resort has the ambition to become the first international hotel in Vietnam to have its own bamboo straw farm from which to harvest its own straws.
Moreover, the resort is as paperless as possible with all menus available on screens and digital signage located throughout the resort. All magazines and newspapers are only available online.
Expanding in Vietnam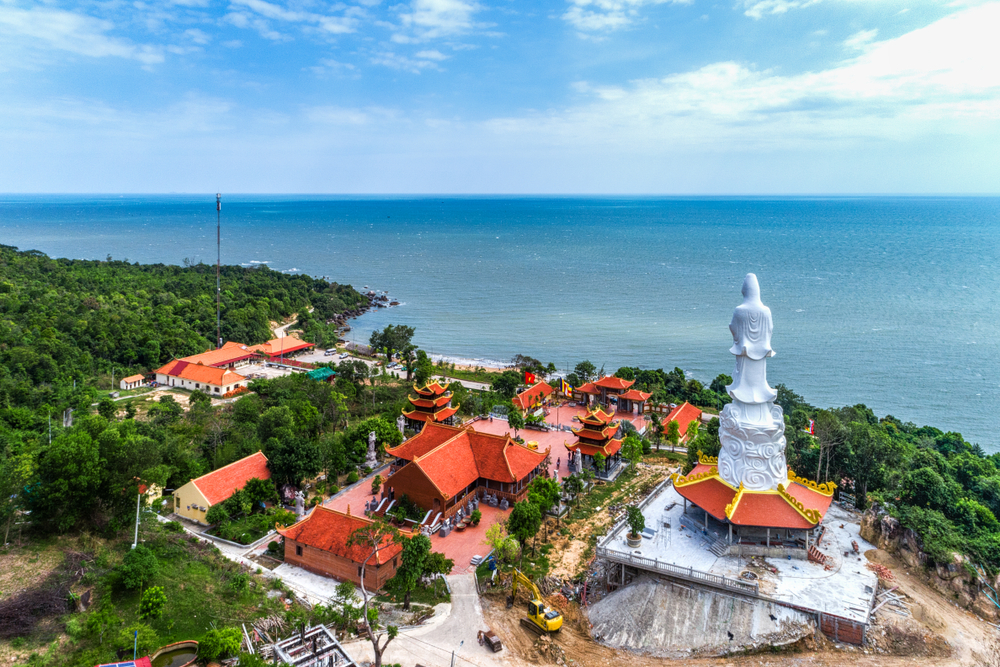 Radisson Hotel Group is continuously expanding in Vietnam. The group will soon launch Radisson Blu Resort Cam Ranh Bay and Radisson Phu Quoc Resort, a separate 218-room four-star resort on Truong beach, in addition to pursuing development opportunities in other Vietnamese destinations.
Vietnam is dubbed as 'the next Thailand' as properties in the latter become more expensive. Hotels are tapping potential growth in Vietnam. It seems that the Radisson Hotel Group is undeterred by the rumours that it will probably be sold by the troubled HNA Group.
Jin Jiang's name floated as the main buyer of Radisson Hotel Group. There is no confirmation from representatives of HNA and Radisson Hotel Group regarding the sale.
After its rebranding from Carlson Rezidor Hotel Group to Radisson Hotel Group earlier this year, the hotel group continues to grow. The chain operates or has under development more than 1,400 hotels around the world under eight brands, including Radisson, Park Plaza and Country Inn & Suites, according to its website.