Radisson to take centrestage in Nanjing's new CBD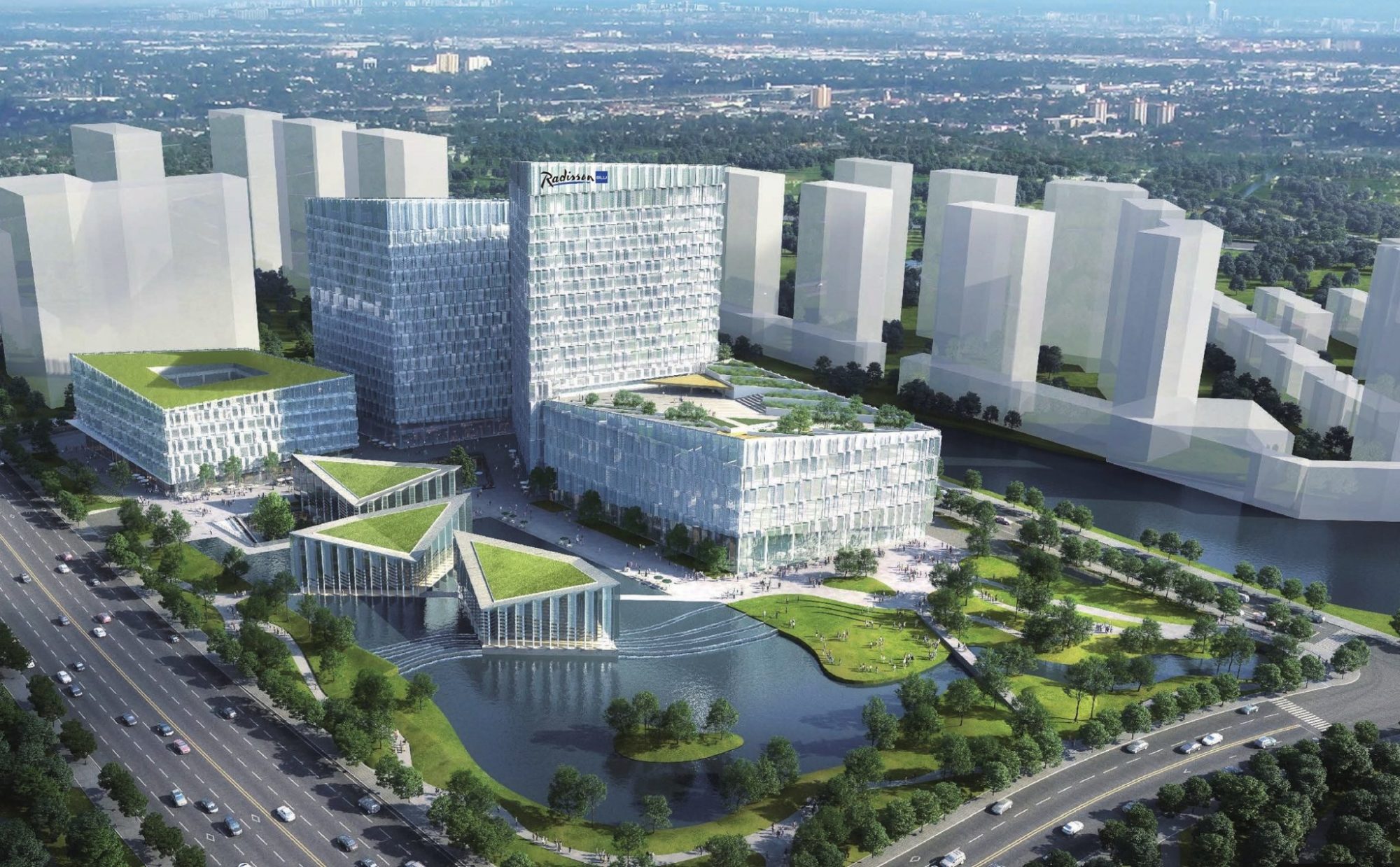 Radisson Hotel Group continues to expand in China's most dynamic destinations with the signing of its inaugural property in Nanjing, the country's ancient capital city, the current capital of Jiangsu province and a thriving modern metropolis.
Radisson Blu Hotel Nanjing South New Town is a striking new upper-upscale hotel being developed in Nanjing South New Town, a rapidly emerging commercial area that will become the city's new CBD. The property will take centrestage in the heart of this master-planned district, as part of a large complex also featuring a high-end shopping mall and an office tower.
Scheduled to open its doors in 2024, it will feature 300 contemporary rooms and suites, an indoor swimming pool, a fitness centre, a lobby lounge and three restaurants. It will also provide extensive event space, with two exhibition areas covering more than 3,200 square metres, a large ballroom and seven other meeting and function spaces. This will make the hotel one of the most prominent conference venues in the city.
"Nanjing has always been one of China's most important cities; its name literally means 'Southern Capital,' which reflects its historical influence. Nanjing remains one of China's 21st century most vibrant destinations and the rise of Nanjing South New Town will further enhance its development. With its world-class accommodation, facilities and conference space, this new hotel will be a central landmark in this exciting new district," said Katerina Giannouka, president of Asia Pacific at Radisson Hotel Group.