Salmon's homecoming: Raffles Shenzhen ushers 2019 with Grand Ballroom launch
Raffles Shenzhen has unveiled its Grand Ballroom and for its inaugural event with more than 800 social elites and professionals gathering in the stunning venue.
Ushering the new year with a Grand Ballroom launch, Raffles Shenzhen is strategically situated in One Shenzhen Bay Financial Centre with direct connections to Qianhai Economic Zone in Nanshan District.
Following the brand's 130 years of traditions, Raffles Shenzhen will be the latest addition to the brand's portfolio of singular hotels. Set in the dynamic Chinese metropolis of Shenzhen, Raffles' luxury and personal hospitality services and elements of Shenzhen's vibrancy have been fused into a contemporary hotel.
The pillar-free Grand Ballroom offers 1,250sqm of space for any event ranging from elegant corporate functions to Raffles' bespoke themed weddings, which has already seen high demand from the market.
Salmon's homecoming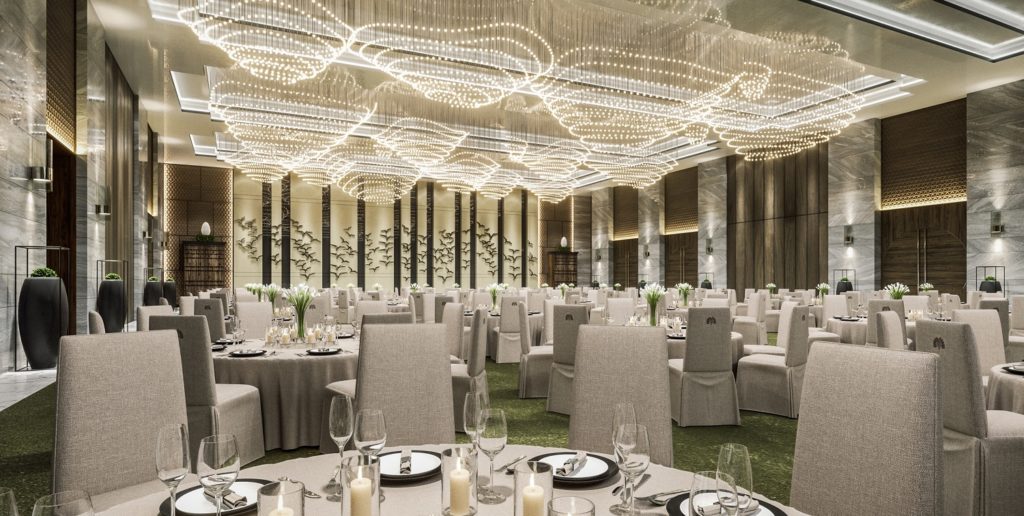 The design concept of the Grand Ballroom is based on the salmon's annual cycle of returning to its home. Its chandeliers are designed to resemble swimming schools of salmon, with individual glass spheres akin to glittering drops of water suspended above.
Meanwhile, Raffles Shenzhen's international culinary team includes a Michelin star chef, who creates tailor-made dishes for specific types of events. The hotel also provides a renowned butler service which can be experienced through its dedicated Wedding Butler and Meeting Butler offerings.
Raffles Shenzhen is an "urban oasis" that occupies the top floors of the 72-storey One Shenzhen Bay Office Building. Aside from the Grand Ballroom, its highlights include six signature restaurants and bars, the RIU Lounge, Sky Café and Raffles Spa.