RateGain launches new features to empower airlines with competitor intelligence
Contributors are not employed, compensated or governed by TD, opinions and statements are from the contributor directly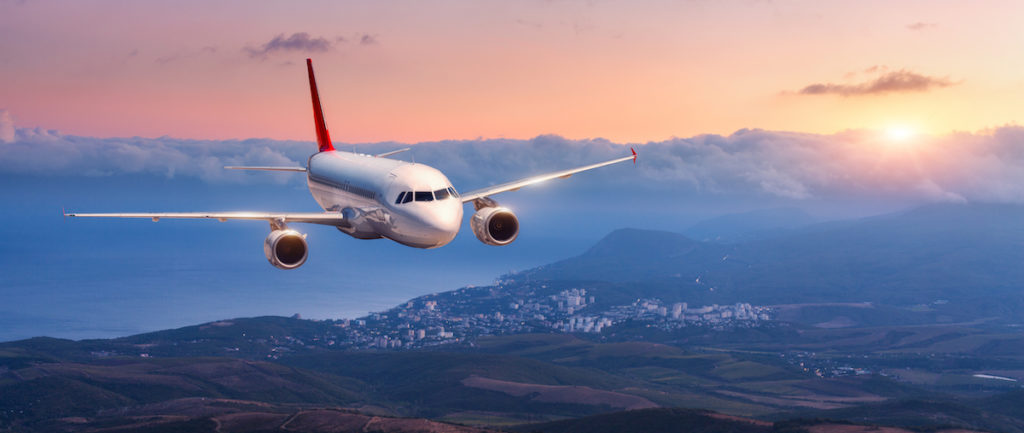 RateGain Technologies, the market leader in big data solutions for Travel and Hospitality industries, announced new product updates to AirGain to empower airlines with competitor intelligence on various time windows.
AirGain, the next-gen Pricing Intelligence Solution was launched in November 2017, with an aim to offer real-time big data pricing intelligence and exhaustive market data to the airlines. The tool takes care of critical business challenges faced by the industry such as inaccurate or delayed pricing, understanding ancillaries pricing and tackling the airline rate parity issues, enabling airlines to make smarter business decisions. They currently monitor 14000+ routes and 4 Million+ data points for around 40 Airlines across the globe.
In the new set of releases, AirGain has focused on giving a broader set of intelligence to the airlines with full context at a glance. The new features like time-table and flight comparison view would display the most important data and insights that every Revenue Manager needs to make the right pricing decision.
Following are highlights of the latest release:
Time Table View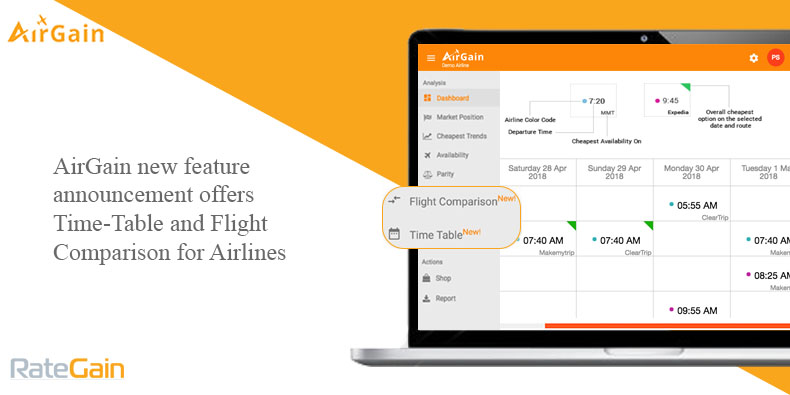 Users can now view departing schedules of all the itineraries from all the competing channels in a timetable format. Each date on the table view provides information on airline code, the rate and the channel with the cheapest availability. Users can also see all the different channels an itinerary is available on through the tooltip.
Flight Comparison – Cheapest View
This view compares airlines between an O&D on different departure dates. Cheapest View picks up the cheapest data point for each channel along with picking one data point for one departure date of each channel and ignoring the rest.
Flight Comparison – Default view
This view allows airlines to analyse all different itineraries and monitor rates offered by different channels. Also, in addition to subscribers own parity check, this new feature also outlines the parity trend line for the comp set across different channels.
Reverse crawling
With this feature, the subscriber gets access to fresh data for the nearest departure dates which are more prone to changes.
"New features will automatically be updated for our existing airline clients"
Dr. Anand Medepalli, CPO, RateGain, said "We are excited to roll out new updates in AirGain2.2 for Quarter-1. In this multiple product update releases, our effort has been to provide insights and data points beyond the known comp-set intelligence. These are the important information plugs which needs to be factored and taken into account while strategising the pricing of the airlines. All these new features will automatically be updated for our existing airline clients".
RateGain has also updated its privacy policy and has also appointed a Data Protection officer in compliance with the EU GDPR law, he added.
RateGain is a leading provider of cloud-based innovative solutions for the Travel and Hospitality Industry. It has 12,000 clients around the globe including hotels, online travel agents, airlines, car rental companies, cruise liners as well as tour operators and wholesalers like IHG, Melia Hotels International, Lufthansa, Expedia, Hertz Corporation, Priceline.com, Carnival Cruise, etc.