How it's possible to travel to fictional places… in real life!
Contributors are not employed, compensated or governed by TD, opinions and statements are from the contributor directly
On The Go Tours has compiled 15 of the most popular fictional places from TV and film to provide travellers with real world alternative destinations.
Curious about visiting fictional worlds from film or TV? Using Google search volume data, On The Go Tours revealed the most searched for fictional locations and came up with a list of alternative locations you can visit to recreate the magic in real life.
Most popular location: Black Panther
The most popular fictional location (determined by global search volume) is Wakanda from Black Panther. Black Panther is a film released in 2018 that surpassed the USD 1 billion mark less than a month after release. It is set in a fictional location called Wakanda, a made-up country located in Sub-Saharan Africa, which has been searched for 283,080 times globally.
If you'd like to make a trip to Wakanda a reality, the closest real life alternative is the capital of South Africa, Cape Town. The iconic shot of the Black Panther standing on the panther head rock overlooking Birnin Zana is very similar to the landscape of Cape Town when viewed from Pearl Rock.
Harry Potter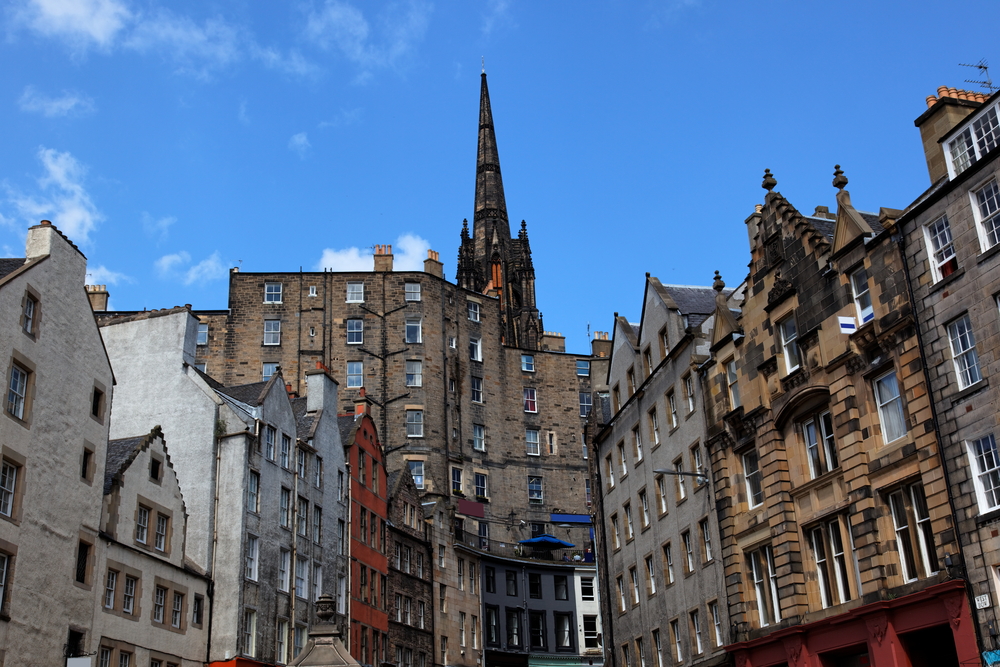 JK Rowling's huge franchise Harry Potter unsurprisingly makes the list of films and TV shows with popular fictional locations, as many of the locations in the Harry Potter books are based on British cities or landmarks.
Diagon Alley, a street of shops where Hogwarts' wizards and witches can buy everything from wands to owls, is known to be inspired by Victoria Street in Edinburgh. The street is full of colourful buildings and cobbled streets and even hosts a Harry Potter themed shop that sells memorabilia fans.
Thor
Cedar Creek Falls in Australia is known for its beautiful views over the open canyon, waterfalls and rock pools, and is a popular attraction amongst tourists. But for Marvel fans, there's another reason to visit.
Parts of the popular franchise Thor – which is set in the fictional location of Asgard – were filmed on location at Cedar Creek Falls, with the area creating a mythical forest backdrop for the Marvel film. The fictional location of Asgard is ranked as the third most popular fictional location, having received a global search volume of 94,920.
Avatar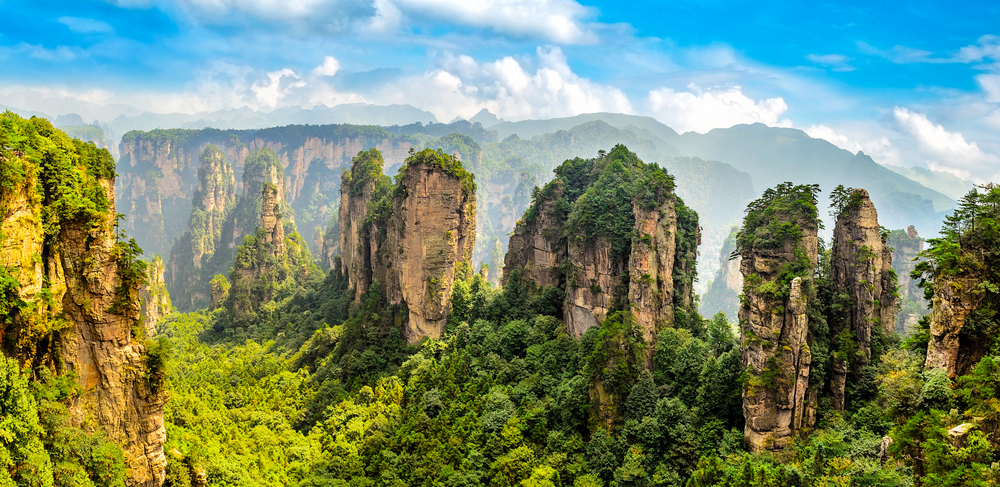 When Avatar was released in 2009, the James Cameron blockbuster, which generated a whopping USD 2.788 billion at the box office, introduced us to the home of the indigenous Nav'ai, Pandora.
Pandora is a mythical location that hosts an array of magical flora such as the Tree of Souls and Panopyra. It's hard to imagine anywhere on earth as a comparison, but the Tianzi Mountain in China bear a resemblance. The mountains are located in a huge area of fantastical landscape with stacked pillars, caves, subterranean rivers and lakes, making it easy to see why it was the inspiration for Pandora.
"It's possible to travel to… fantastical locations like Lilliput and Pandora"
On The Go Tours' marketing manager, Hollie Youlden, commented: "It's fascinating to learn that a lot of the fictional locations in these films are based on places that it's possible to travel to, especially when taking into account some of the more fantastical locations like Lilliput and Pandora.
"It's exciting to think that you can recreate the magic of your favourite fictional destinations in real life."
Facebook Notice for EU! You need to login to view and post FB Comments!