Reclaim adventure by going Anywhr
"Focus on the journey, not the destination," once said author Greg Anderson. Taking this quote to heart, a Singapore-based start-up invites wayfarers to discover their own personalised, "less-travelled" mystery destination only when they're checking in at the airport.
Anywhr, an opaque tour curation start-up under the National University of Singapore's NUS Enterprise programme, operates on the belief that 'travel is more than just recycling itineraries.' An antithesis of sorts for fellow start-up Packdat, the web-only platform works like the Amazing Race, with the only applicable limits being the start and end dates for travel. Encouraging travellers across the globe to be open-minded, adventurous and resourceful, it has grown popular with those exhausted from too much planning and those who enjoy surprises.
The platform first asks travellers to choose their preferred holiday style – Adventure (roughing it outdoors), Experience (mingling with locals), Getaway (sunshine and vitamin sea), or Wildcard for those who are either open-minded or unable to choose. Then, it requests their preferred country, price range (spanning from 'budget' at S$300.00/US$226.45, to 'luxury' which starts at S$1,050.00/US$792.60), schedule, number of trip-goers, meal and sleeping arrangements (single or double bed?).
Wayfarers then receive a travelogue kit a week before they venture into what Anywhr guarantees is somewhere in the world that's off the beaten track. It includes a travel schedule, enough pocket money to reach their lodgings once they disembark from their flight and emergency contacts. It also contains a smaller envelope listing the actual destination, plus lists of recommended moneychangers and activities.
"The longer the trip, the further you can be sent to," shared Anywhr co-founder and CEO Zelia Leong. "We promise a total travel time of no more than 15% of your total trip duration, to ensure our travellers get to make the most out of their holiday." After each journey, the start-up encourages travellers to provide reviews, withholding the destination name as much as possible in order to preserve the mystery/surprise factor.
While a standard Anywhr trip lets wayfarers eat, drink, see and do whatever they want once they reach their destination, the start-up can provide airport pick-ups, travel insurance, and even tours and activities as add-on services. It can also draw up rough itineraries for travellers who would rather delegate planning for their honeymoons, graduation trips or company getaways to a third party.
What if travellers hate the country or lodgings they end up in? Unlikely, Zelia explained, because they can plug into the website the countries they wish not to visit along with other special requests (which works for this writer, who likes the beach but can't swim). It also promises to skip locations where physical visas applications are necessary – although countries with e-visas are on the table – as well as 'over-travelled destinations' like Phuket, Bangkok, Bali and Kuala Lumpur.
Be a traveller, not a tourist
Zelia and her co-founder, CTO Felix Tan, envisioned Anywhr to be the catalyst in letting travellers experience 'the joy of discovery.' Through an email interview, she shared: "More than simply sourcing and promoting destinations that make the most economical sense, Anywhr provides authentic, specially curated travel experiences."
"The world is an amazing, magical place, and travellers who are privileged to take leisure trips should be encouraged to see and experience more of it in a way unique to themselves"
Zelia, a self-professed backpacker who ventured into the travel start-up scene after a marketing career and a stint in hospitality, admitted that running Anywhr has come with challenges like possible safety risks. "As the first business of its kind, it's not been easy and perfect," she noted. "When you think everything is okay, that's when everything isn't."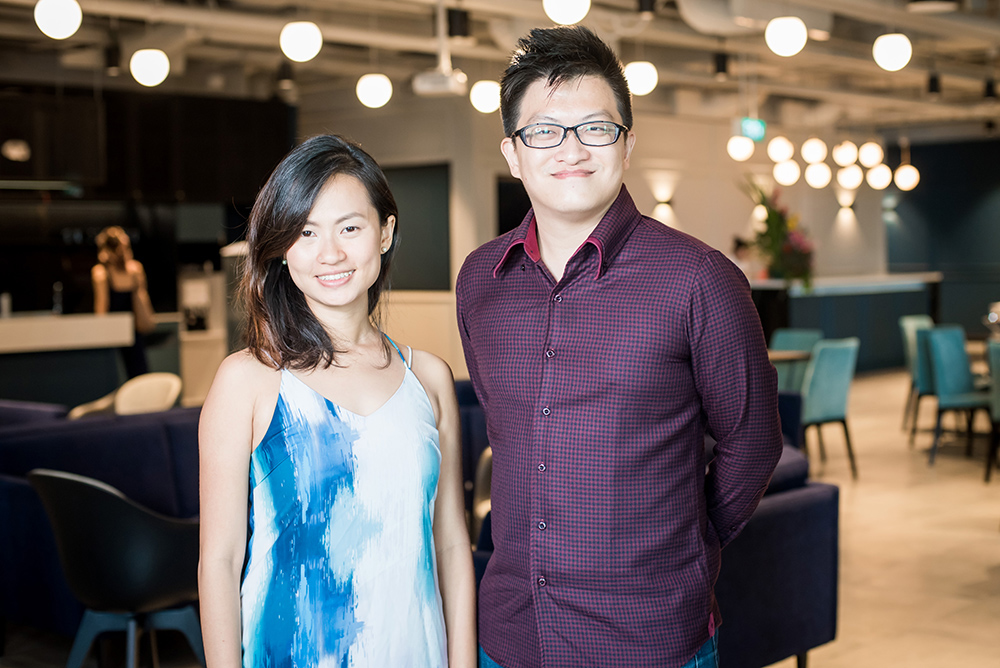 Still, Anywhr's philosophy of putting travellers first has paid off: within its first year, it won Best Start-up at Digital Travel Summit APAC 2017. She explained: "By putting their interests first, we're able to resolve and improve from such challenges. We're also grateful to have very understanding travellers who care about us and want us to do better, always sharing their experiences and feedback with us to help us constantly improve."
Zelia's days entail overseeing all operational and marketing efforts; besides travelling, this means "being a secretary to my team members" and tracking #GoAnywhr posts on Instagram. But she's also keen on "the next thing that we can learn as a team, and also for myself personally." She teased that the website may integrate emerging technology such as blockchain, AI, augmented and virtual reality in 2018, but emphasised that Anywhr's IT R&D would prioritise tech that would immediately impact their business.
She also elaborated what else Anywhr has in store for the year: "A new website with more kickass features, opening more possibilities to more travellers and destinations. You'll also see more of our llama mascot around!"
That said, she's open to improving Anywhr by collaborating with other travel tech industry players. "Let's see more tech, more travel, more of the human spirit and what makes us human – the desire to discover and explore," she shared. Her advice to other start-ups is as follows: "Always learn, share, reflect, and guide. Also, hard work is underrated. It doesn't come easy, but it doesn't mean it's impossible. Let's join in the fun together!"
* This is part of a series called the Crush List, featuring the hottest startups in travel tech. Watch this space for more startups that are killing it this 2018!