Rediscover Phuket and Krabi with Centara Hotels & Resorts
Phuket and Krabi are famous for their scenic views, soft white sand, and clear blue seas. Both southern Thailand destinations are usually on many travellers' bucket lists and Centara Hotels & Resorts are the perfect basecamps when exploring these stunning provinces.
There is no better time to plan and visit Thailand than now. The kingdom grants visa extension for foreign travellers from October to March for the upcoming high season to encourage more arrivals. During the said time period, the length of stay per time will be extended from 30 days to 45 days for passport holders of the following countries/territories who may enter Thailand under a tourist visa exemption scheme. Meanwhile, for passport holders of the following countries/territories who may apply for a visa-on-arrival, the length of stay per time will be extended from 15 days to 30 days. Travel authorities are expecting a tourism boom in beloved destinations like Phuket and Krabi.
Escape to a tropical paradise in Phuket
Phuket is already an established name in the travel industry and the island is coined as one of the top places to visit in Thailand. The island has over 30 beaches, including the famous Maya beach, but Phuket is not all sun, sand, and seas, it has a long and fascinating history long before it became a tourism hotspot. Travellers can explore several beautiful temples and shrines, as well as Phuket Old Town's colourful streets and Sino-Portuguese architecture.
With its spectacular beaches and stunning natural landscape, Phuket is indeed a tropical paradise. There is a wide variety of properties offered by Centara Hotels & Resorts in this province that suit every need.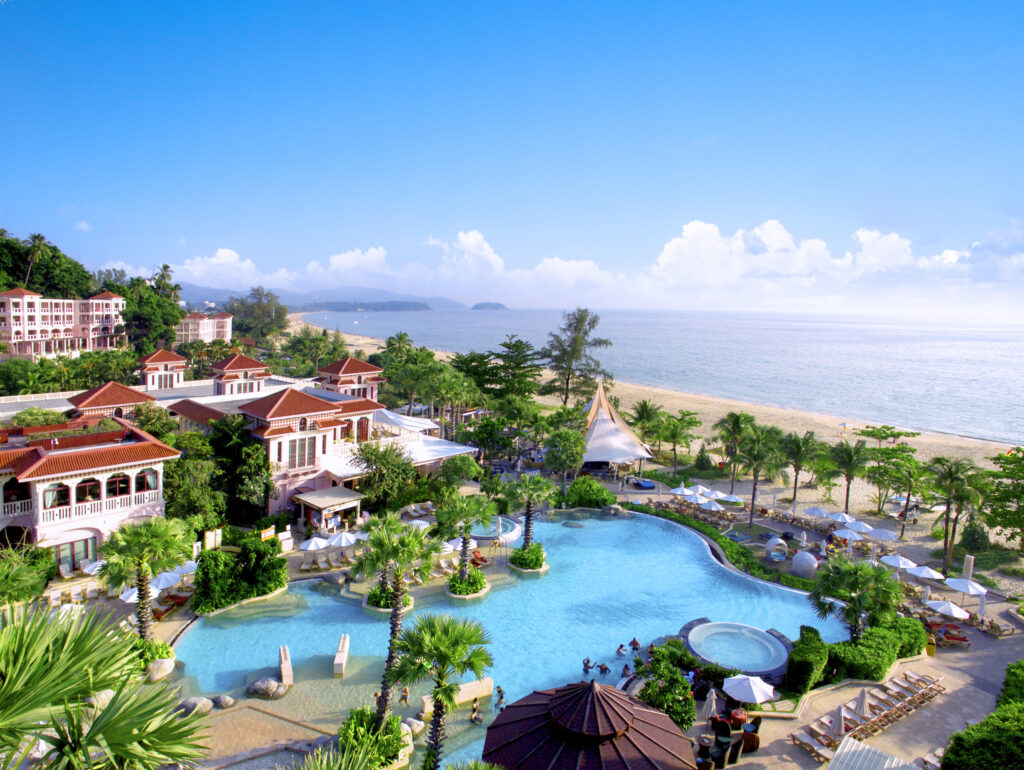 Set directly on the sands at Karon Beach and grouped with its own water park, guests of Centara Grand Beach Resort Phuket can enjoy the seaside charm of Phuket and the stunning ocean views from this relaxing resort.
Inspired by the island's Sino-Portuguese architecture, the hotel offers 262 rooms, suites and villas which are a medley of distinct style and unique culture. And with the Andaman Sea as its backdrop, the hotel is also the perfect location for corporate events, team-bonding workshops, and retreat-style conferences.
If you want a welcoming retreat in the heart of Karon's lively dining and entertainment strip, Centara Karon Resort Phuket has 335 guest rooms for a comfortable stay. A perfect place for relaxation for families and friends, the hotel features a garden-like spa, three swimming pools with waterslides, and a Kids' Club to entertain the children.
The resort is also an ideal setting for corporate meetings, with a choice of four function venues, most with sea views – a distinctive setting for productive meetings and events. Guests also have a choice of 6 restaurants and bars to quench their thirsts and quell their hunger.
Meanwhile, situated where lush jungle meets the serene Andaman Sea, Centara Villas Phuket offers an intimate hideaway, with sweeping views of Karon Bay. Offering superb privacy with just 72 villas, most of which come with a private pool or jacuzzi, the resort is ideal for couples or small groups.
This tropical oasis has a wide array of facilities, including a two-tiered swimming pool overlooking the bay, three restaurants and bars boasting ocean views, and the signature SPA Cenvaree.
Enjoy the majestic setting by the Andaman Sea in Krabi
Head to Phuket's neighbour, Krabi, which is a charming Thai province known for its breathtaking views and beaches. Speaking of beaches, Krabi also has quite a few, many are secluded and often need a short boat trip to get to. However, this means that the beaches are almost stripped of tourists and commercial establishments.
Natural attractions are the top things to see in Krabi. Must-sees include the iconic Emerald Pool and beautiful caves in the province's national parks. Centara Hotels & Resorts is one of the accommodation companies in this tropical paradise renowned for its stunning limestone cliffs and pristine coastline.
Set on an almost untouched beach in secluded Pai Plong Bay against a background of the jungle and towering limestone karsts, Centara Grand Beach Resort & Villas, Krabi features 192 rooms and villas, making it a perfect hideaway for couples and families.
The resort offers a number of activities, from pure relaxation at SPA Cenvaree, to the cascading swimming pool with jacuzzi, and the water sports centre for those seeking some adventure. They say that the location makes or breaks an event, the amazing property set against the turquoise waters of the Andaman Sea makes the resort an ideal setting for corporate events.
Meanwhile, Centra by Centara Phu Pano Resort is a modern and exotic escape in the province. This carefree resort features 158 rooms boasting soothing views of the majestic limestone cliffs and azure waters. Relaxing and intimate, the resort is also close to Krabi's shopping, dining, and entertainment areas. The resort is also an impeccable setting for meetings with its selection of indoor and alfresco spaces for a range of corporate functions, including a seated theatre-style room for 160 people.
Choosing a holiday in Thailand depends on what type of traveller you are. Phuket is more cosmopolitan compared to Krabi, which is more rugged. Fly to Phuket if you want a more sophisticated holiday that is easily accessible. By contrast, Krabi is known for its natural setting. However, no matter which destination you choose (and who says you have to choose?), make Centara Hotels & Resorts your home in Thailand.