Regain your balance and inner peace at Centara's SPA Cenvaree
Wellness tourism is the fastest growing tourism industry – twice as fast as tourism as a whole. I think it's more than just a travel trend; it's becoming a way of life as more mainstream travellers want to incorporate wellness into their stay. These "secondary-purpose" wellness travellers account for 87% of wellness tourism trips.
This exponential growth in holistic and wellness tourism is expected as travel products become more affordable and wellness-related activities are offered in hotels and as part of the trip.
When you have a former therapist as your director for spa operations, you feel assured that the right person is up for the job. Tara Hanrahan started as a therapist, working at a local day spa in Australia. Unbeknownst to her, the 20 years and counting of her splendid career in the industry had begun.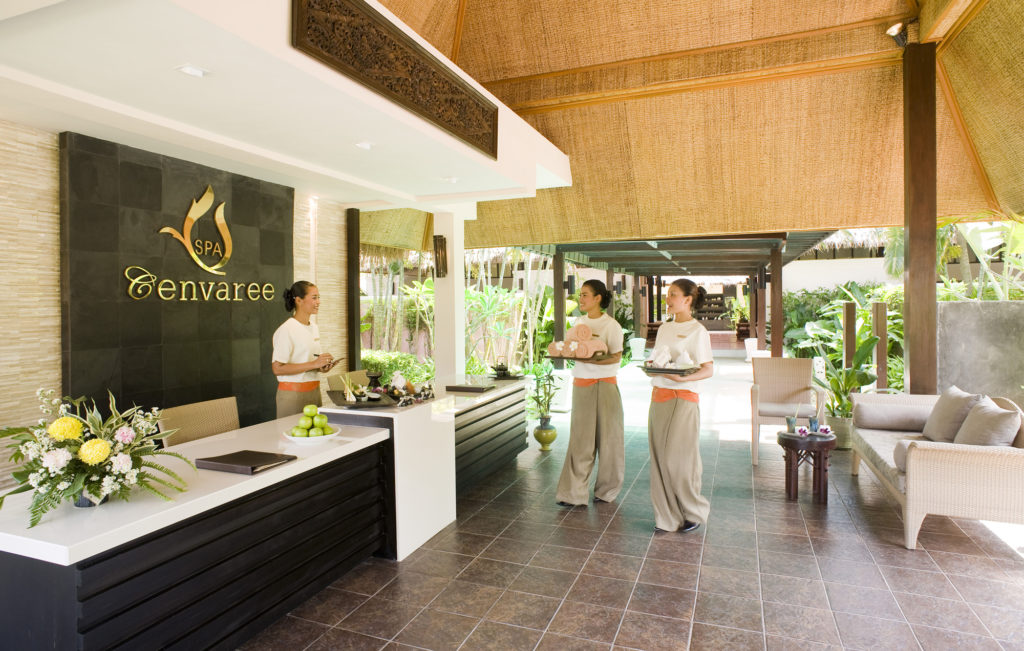 Knowledgeable in many different treatment modalities, including Naturopathy, Reiki, Reflexology, Lymphatic Drainage, Cupping, Gwa Sha, and Shiatsu, Hanrahan is at the helm of Centara's signature SPA Cenvaree. 'Cenvaree' is a portmanteau of two words that pay homage to 'Centara'. 'Cen' is taken from the first few letters of the brand and 'varee' is a Sanskrit word for 'water'. (The 'tara' in Centara also means water in Thai).
Filling the void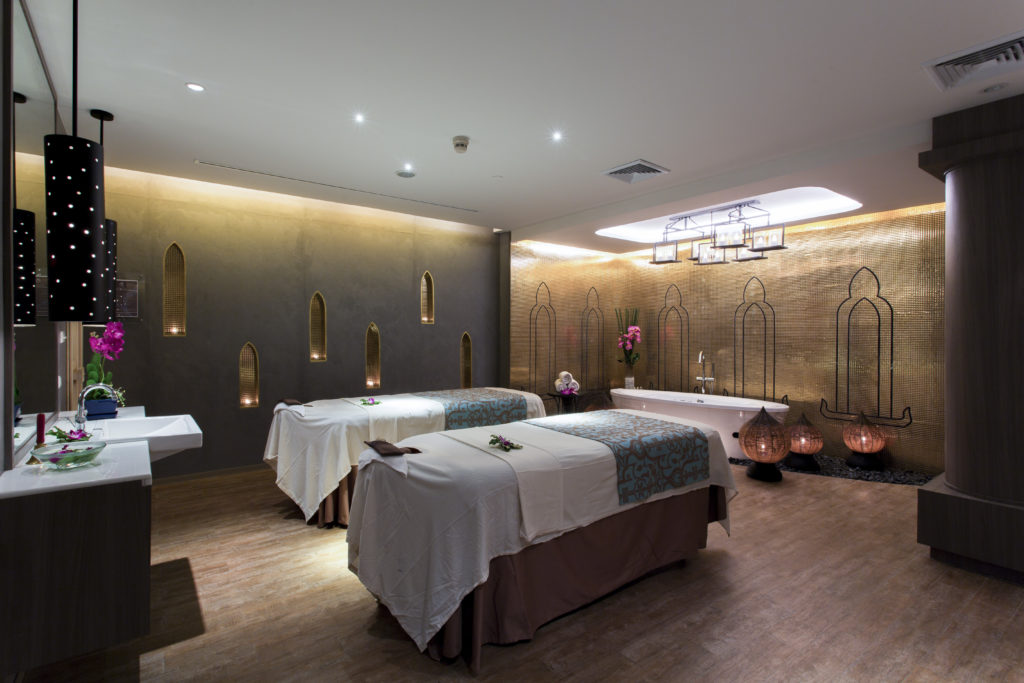 Nowadays, so many people seem unhappy with their daily routine and are looking for change. Wellness tourism can help in this area; it can fill the void in people's lives and can kickstart some profound lifestyle changes.
"The next big trend"
"I personally believe that there are two steps here that many wellness hospitality companies are missing. The first is education – give guests the tools to implement these changes in their daily lives. Secondly, to look at how they support their guests between visits. That to me is the next big trend coming to the industry," Hanrahan told me.
Guests can expect more from Centara and 2019 is shaping up to be a fabulous year for SPA Cenvaree. Hanrahan teased that they are going to implement some great new treatments – one of them is a massage linked with a visualisation that takes guests on a journey to relaxation.
Caring is vital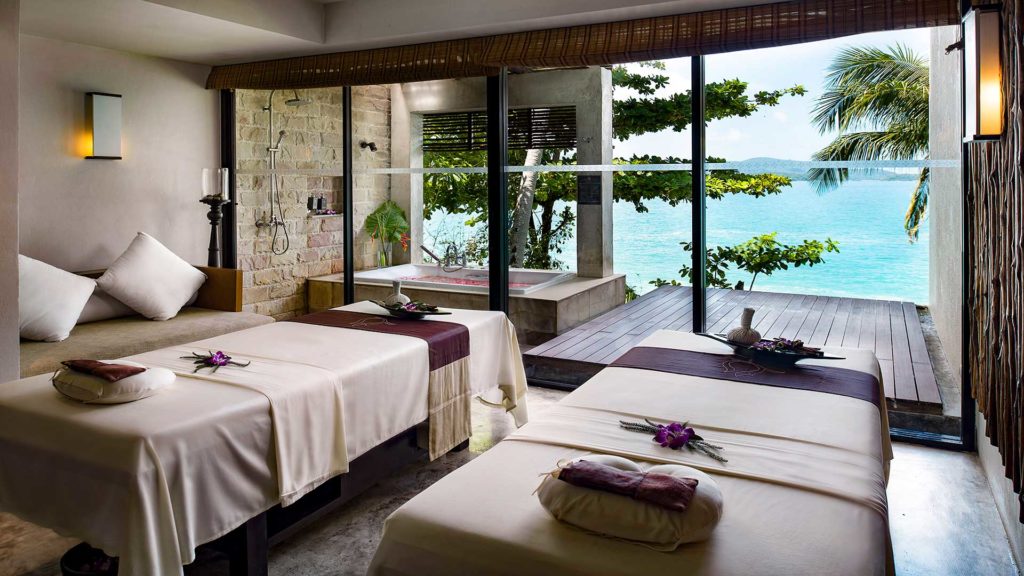 In the exclusive interview, Hanrahan proudly told me what sets SPA Cenvaree apart from other spas; after all, the spa claims that it "prides itself on offering guests the highest-standard therapies by the best-trained therapists."
She said: "Our first tenet at SPA Cenvaree is that we care. We care about our guests, we care about our team members and we care about the environment. SPA Cenvaree has many loyal customers who continue to return because of how they feel during and after a spa treatment."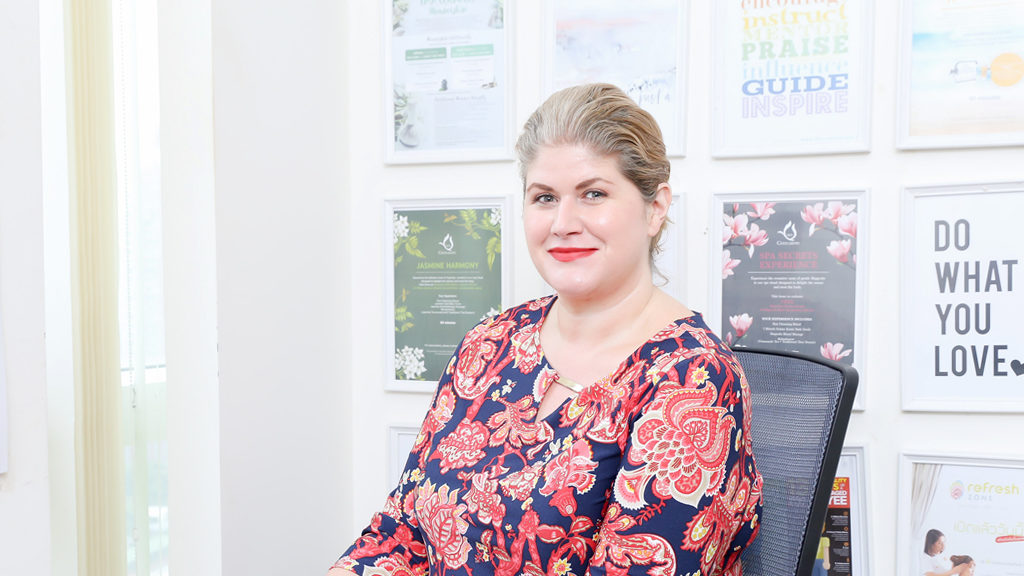 "Everyone that has had a few massages knows the difference between a massage where the therapist 'cared' about you and one where the therapist just wanted to get it over with. SPA Cenvaree therapists are trained not just in the physical elements of spa therapy, but also in attention to detail and anticipating guest needs."
"It's often the little things that create memorable experiences: the light caress of a cool cotton sheet, the haunting tone of a singing bowl, hypnotic music at just the right volume and a therapist with excellent therapy skills who truly cares."
SPA Cenvaree has its own line of signature treatments such as the 7 Miracle Grains Body Exfoliation that uses seven types of steamed grains to loosen tight muscles while making the skin smooth; Hai Muea Thai Village Rituals for Back Relief that uses deep tissue, Swedish, and stretching massage techniques; and Signature Salt Pot Muscle Melter that uses deep tissue massage techniques with hot salt pot compresses to release tension in the muscles.
"The therapist that touched their hearts"
She added: "This is what I am most passionate about in my job. When people think back to their amazing spa experiences, it's rarely the facility or the equipment that they remember. It's usually the therapist. The therapist that touched their hearts, that cared about them and helped make the guest feel good about themselves. And that is the core of SPA Cenvaree."