Revealed! Beirut, Lebanon and Great Pyramid of Giza lost over $12 billion in revenue due to Covid-19
Contributors are not employed, compensated or governed by TD, opinions and statements are from the contributor directly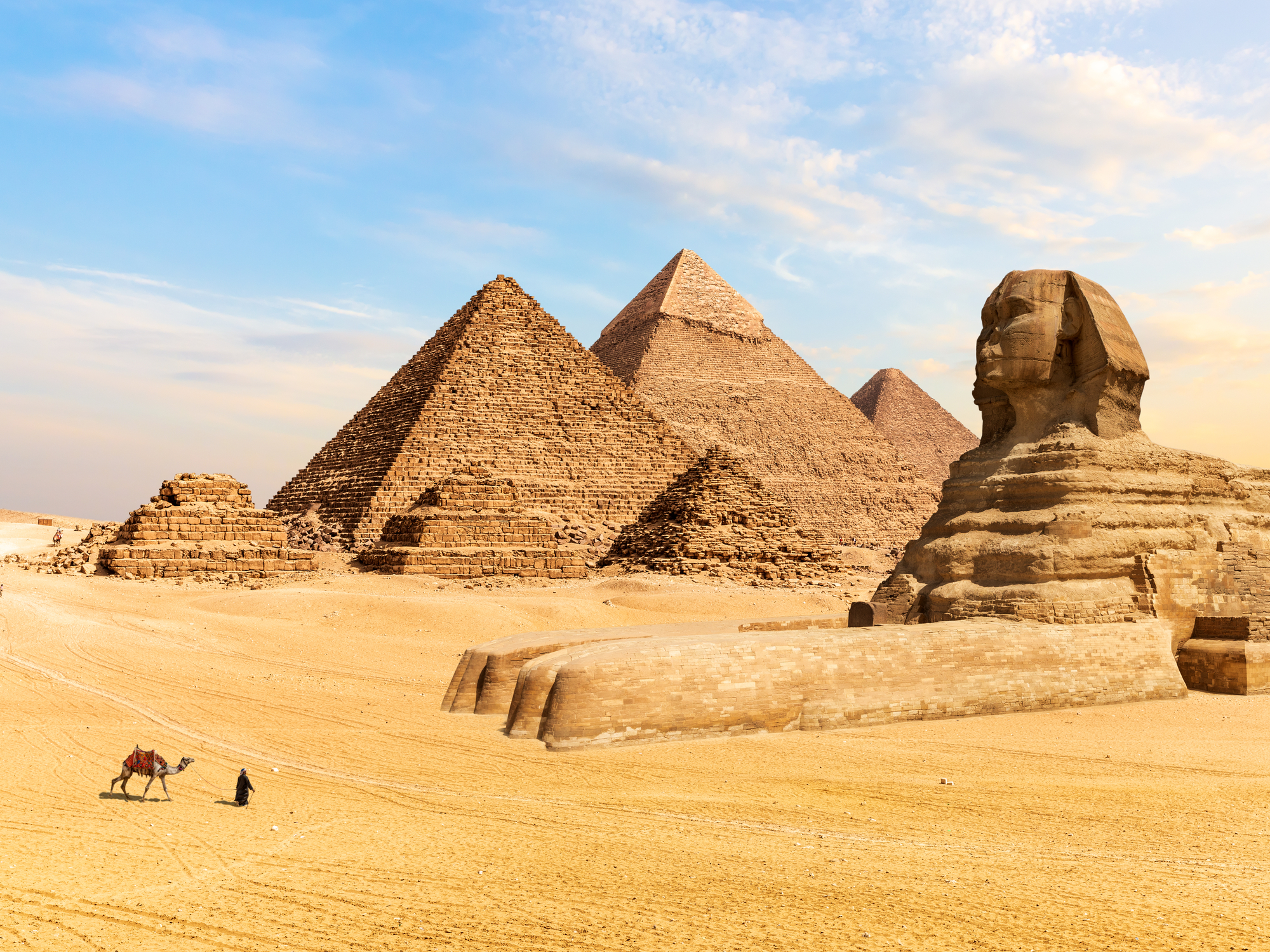 ETIAS has analysed all the wonders of the world – from ancient, new, to city-based, and natural – and collated visitor numbers as well as revenue loss from Covid-19 to reveal the best ones to visit in 2022. You can view the full research here.
The wonders of the world are often discussed by travellers from around the globe with an interest in ticking these amazing places off their bucket lists. The ancient wonders of the world still remain a mystery to the modern world as they no longer exist, apart from the Pyramids of course. Following the loss of these historic monuments, the world voted for new modern-day wonders. This year – despite the travel industry still being hit by Covid-19, and lots of countries still in lockdown – some people have managed to explore the world and embark on foreign travel. But, lots of people have also perhaps put travelling and ticking off their bucket list destinations on hold until next year.
So, which wonder of the world should they visit, and where are they located?
The new wonders of the world – which have been collated by the New7Wonders foundation after a global poll was conducted – are dotted in various locations across the globe. The Great Wall of China in China, the Taj Mahal in India, and the Colosseum in Italy were voted as the top three wonders to visit. Following those wonders, Christ the Redeemer in Brazil, Chichen Itza in Mexico, Machu Picchu in Peru, Petra in Jordan, and the Great Pyramid of Giza in Egypt are also noted as new wonders. 
Where all the wonders in the world are: 
If visiting the likes of a waterfall, rainforest, or embarking on a journey around a UNESCO World Heritage Site is of interest, then a natural wonder (as opposed to a man-made one) is the answer. 
The top natural wonders of the world: 
| | | |
| --- | --- | --- |
| Rank  | Natural wonder  | Country  |
| 1 | Amazon Rainforest  | Brazil  |
| 2 | Jeju Island  | South Korea  |
| 3 | Ha Long Bay  | Vietnam  |
| 4 | Iguazu Falls | Argentina  |
| 5 | Table Mountain  | South Africa  |
| 6 | Komodo  | Indonesia  |
| 7 | Puerto Princesa Underground River  | Philippines  |
Not everyone wants to embark on a long journey across the globe just to visit just one wonder – despite them being magnificent. Often, visiting an entire city is of interest, and if they're considered a 'wonder' then it's even more of an appeal to wanderlusters. 
The top city wonders of the world: 
| | | |
| --- | --- | --- |
| Rank  | City wonder  | Country  |
| 1 | Kuala Lumpur  | Malaysia  |
| 2 | Durban  | South Africa  |
| 3 | Havana  | Cuba |
| 4 | Beirut  | Lebanon  |
| 5 | Doha  | Qatar  |
| 6 | Vigan  | Philippines  |
| 7 | La Paz  | Bolivia  |
As travel starts to pick up again, many people will be looking to visit these wonders to tick something off their bucket list. However, despite Covid-19 vaccinations and social distancing, some people may be apprehensive still. Although visitor numbers of attractions dropped from 2019 in comparison to 2020, numbers are beginning to increase again this year. 
 If visiting a wonder that perhaps doesn't have as many visitors as usual is important, Komodo in Indonesia, Puerto Princesa Underground River in the Philippines, and Petra in Jordan all come out as the top locations that had the biggest drop in visitor numbers last year.
Kuala Lumpur in Malaysia, and Jeju Island in South Korea only had a 10% and 27% (retrospective) drop in visitor numbers in 2020 compared to 2019, therefore visiting these wonders may be a little busy for some people.
Unfortunately, due to Covid-19, many wonders of the world have not had as many visitors, and have therefore lost revenue over the past few years. This could be a combination of country lockdowns, attraction closures, as well as people not having the confidence to be out in crowds. 
The wonders that have lost the most revenue:
Rank 
Wonder 
Attraction revenue 2019 ($m) 
Attraction revenue 2020

($m) 

Attraction revenue loss

($m) 

1

Beirut, Lebanon

17,011 bn

4,129 bn

12,882 bn

2

Great Pyramid of Giza, Egypt 

16,088 bn

3,283 bn

12,805 bn

3

Doha, Qatar

12,450 bn

3,362 bn

9,089 bn

4

Taj Mahal, India 

9,848 bn

2,326 bn

7,522 bn

5

Jeju Island, South Korea

20,948 bn

15,278 bn

5,669 bn

6

Colosseum, Italy

4,135 bn

599 m

3,537 bn

7

Durban, South Africa 

3,835 bn

1,102 bn

2,732 bn

8

Havana, Cuba 

3,155 bn

680 m

2,474 bn

9

Vigan, Philippines

3,169 bn

631 m

2,538 bn

10

Ha Long Bay, Vietnam

2,890 bn

985 m

1,905 bn
Commenting on the research, Angelica Harding, Director of International Development at ETIAS.com said: "Visiting a wonder of the world is a once in a lifetime experience, so making sure potential visitors are aware of popularity, visitor numbers, and actually where these new wonders of the world are – as there are many different lists which can frequently change – is important to us. The past year has involved watching a lot of television, walks around the same place we live, and dreaming of exploring, so getting to visit the Amazon Rainforest, climbing to the top of Machu Picchu or taking in the sights from Christ the Redeemer are looking very appealing for 2022."