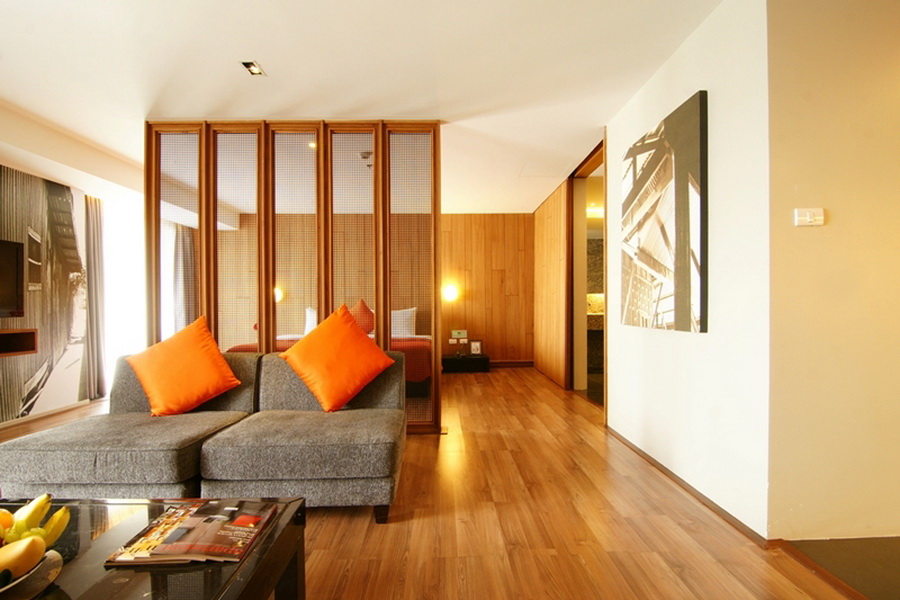 I have spent a lot of time on the road between and Bangkok and Pattaya over the last couple of weeks and I have stayed in a quite a few hotels on the way — some exceedingly grand and others that would benefit from a lick of paint and the attentions of focused GMs.
One location I found myself staying on more than one occasion however, is the Page 10 Hotel & Restaurant Pattaya, centrally located on Soi 10, just a minute or two's walk from Beach Road or Second Road and only 240 meters to the beach. This is an ideal spot for grabbing some tan time and hit the endless chains of restaurants and bars that line the sea front all the way down to Pattaya's famous Walking Street.
Rooms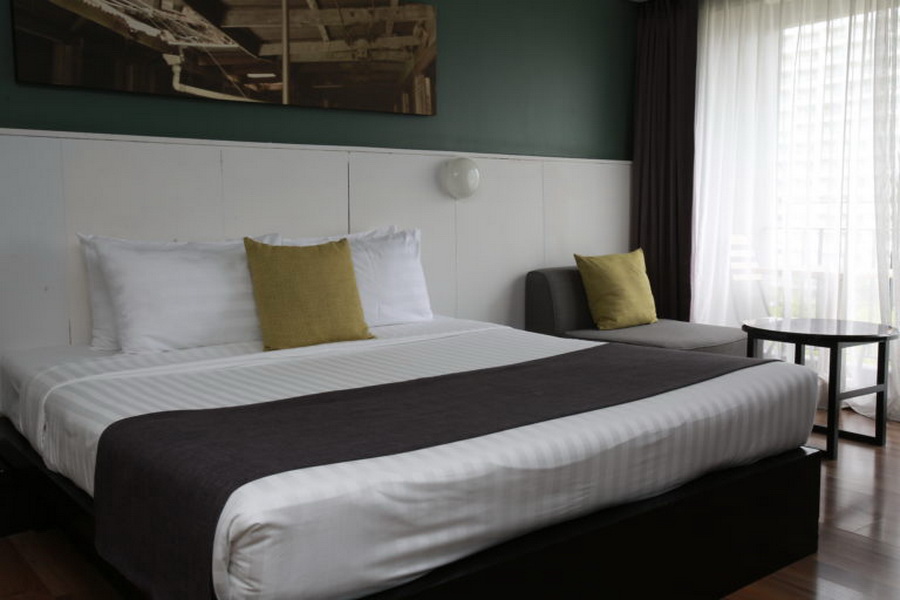 All of Page 10's 79 rooms feature interiors designed by the local regional aesthetics of the region combined with the clean lines and fittings and furnishings of contemporary living, creating a unique but comfortable environment. It is deal for modern travellers seeking balance between their hectic careers and a keen desire for fun and exploration.
There are three room styles The Deluxe (38sqm), Grand Deluxe Bed (44 sqm) with king or twin bed options.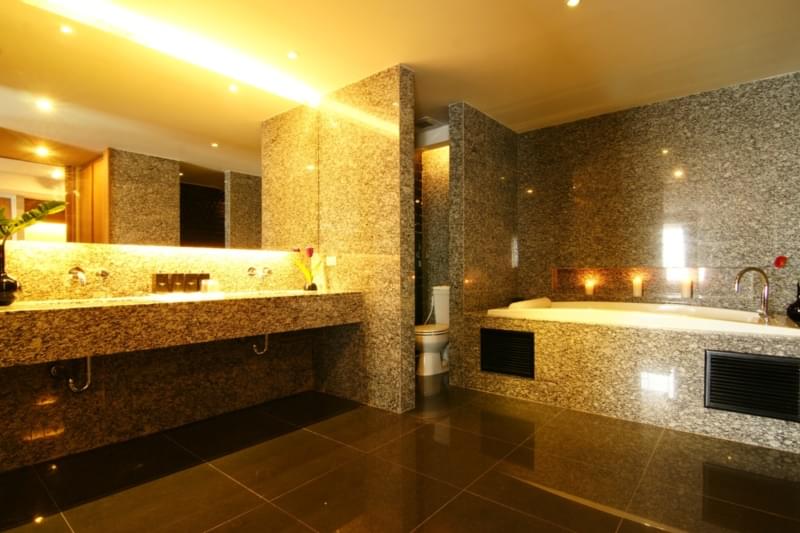 The hotel has two suite styles, the indulgent Jacuzzi Suite (66sqm), featuring dark wood floors, rain shower and, yes, its own private jaacuzzi,  for bubbly indulgence, a good choice for newlyweds on tour or those guests who just like a bit of extra glamour when on holiday.
Turning the luxury gauge up is the Presidential Suite, perched on the top floor – adjacent to the Page 10 rooftop swimming pool and gym. This 88 sqm space features a master bedroom; a separate bathroom shower and jacuzzi (finished in chic stone and chrome) and its own private balcony.
Food and drink
Page 10 has two main eateries, the Author's Cafe which serves a selection of coffee, tea, sandwiches and assorted snacks. Whereas the Cross Bar & Bistro, as the locations main restaurant, presents a menu of Thai regional flavours as well as a wide range of international dishes.
The Blow Pool Bar, the hotel's poolside watering hole — found, like many hotel bars in Pattaya, on the roof — serves an excellent array of well mixed cocktails as well as a good selection of wine and beers against some of the best views of the surrounding area in the vicinity.
Facilities
Along with the restaurants and bars Page 10 Hotel & Restaurant Pattaya also offers guests the option of burning calories, instead of just eating or drinking them, with a visit to the hotels' fitness centre. It may not have the high tech equipment of some other hotels but a decent set of free weights and machines provide all the equipment anybody serious about their workout may need.
Click here for more information and reservations.