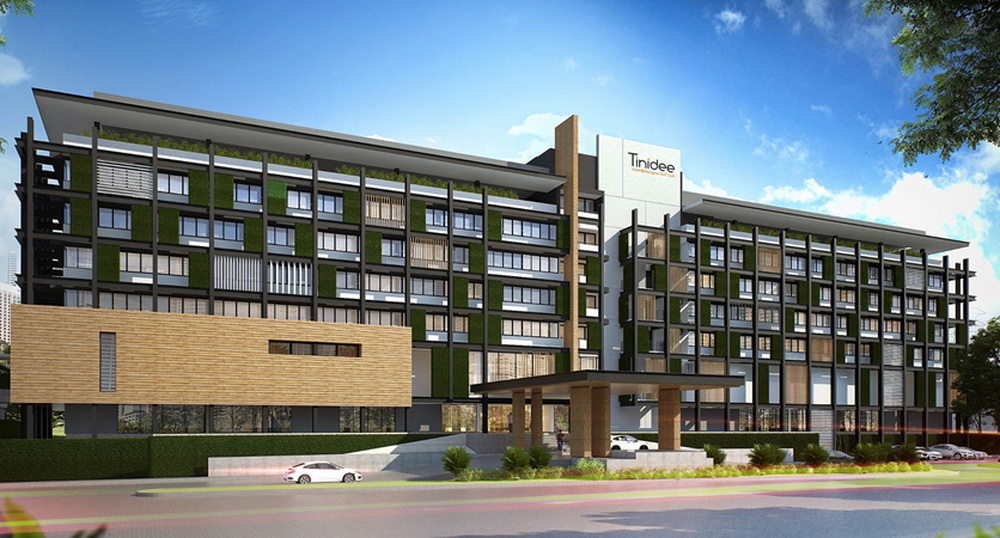 With the rebirth and relaunch of Bangkok Golf Spa Resort as the Tinidee [email protected] Golf Club back in May of this year, owned by MBK Hotel and Tourism (MBKHT), has been transformed into a convenient MICE location near both Suvarnabhumi (50 minutes) and Don Muang (25 minutes) international airports — which puts corporate events and, of course, golf centre stage.
Attached to, not one, but two of the city's top golf courses, the resort is an extraordinary location for fans of the Game of Kings, who will be able to almost literally fall out of bed and onto the luscious links of the Bangkok Golf Club or take a quick transfer over to the Riverdale Golf Club, just a few minutes away. Not to mention Tinidee [email protected] Golf Club's close proximity to of one of the world's most exciting cities and the famous nightlife and found in downtown BKK is just 45 minutes away.
Perfect for anyone wishing to hop in and out of the bustling city but wanting to experience the peace and quiet of an out-of-town resort as well.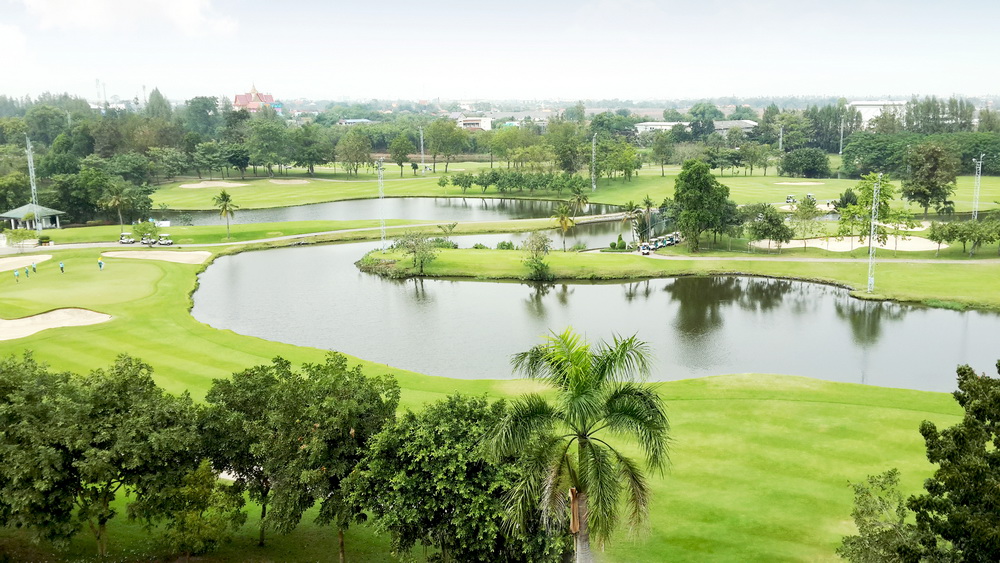 Walking through the Tinidee [email protected] Golf Club grounds last week, on a guided tour with the resorts general manager, Issaree Apisarakulro, I was struck immediately by the sense of calm that floods the modern architecture of the hotel, which I think comes not only from the green location but also from virtually panoramic rations of the construction.
For the most part, Tinidee [email protected] Golf Club is wider than it is tall, this applies to the rooms and floor to ceiling windows too which generates a tangible feeling of stillness which is projected throughout the property, exactly the kind of conditions needed to bring down your handicap and perfect your putting game.
Indeed, Apisarakulro described how in only a few months the hotel has begun attracting junior golf academies from across Asia, but particularly Japan and China, as a place for potential stars of the future to develop their technique and build experience.
The rooms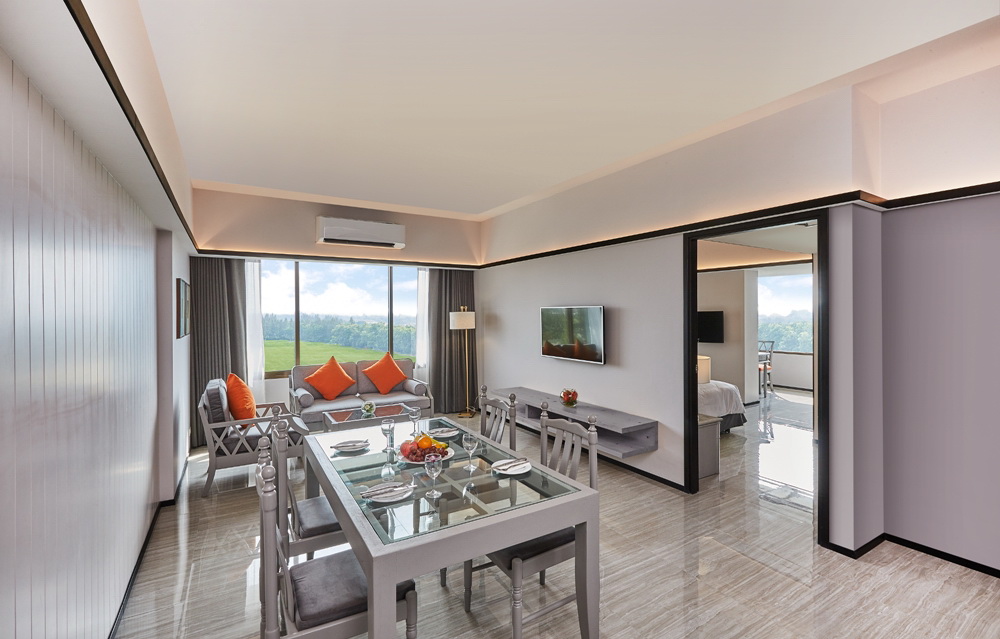 With the same panoramic ratios as the rest of the hotel, all of the rooms are drenched in natural light throughout the day, by virtue of the vast "widescreen" style windows overlooking the resorts estate and majestic views of the golf course below.
There are 128 rooms available ranging from the Superior, Deluxe, and Premium Deluxe rooms, to the Junior Suite and Executive Suites (above) – in a variety of permutations including, single or twin bed and balcony options. All rooms feature free Wifi, DVD players, well-stocked minibars as well as bathrobes, slippers, safes and hairdryers.
MICE
As you would expect the event and meetings infrastructure of Tinidee [email protected] Golf Club are top notch. There are two meeting rooms within the hotel itself, both kitted out with OHPs and all the necessary audiovisuals needed for small group discussions and classroom or workshop style setups, and supported by the adjacent business centre – replete with computers and printers.
However, the MICE piece de résistance of Tinidee [email protected] Golf Club is within the Bangkok Golf Club's Club House, connected to the hotel via the newly added skywalk (a delightful element which a slice of character and personality to the site).
Enthused by the potential of these conferencing facilities Apisarakulro waxed lyrical about the capacity of two rooms which can easily handle up to 300 seated guests in spacious but still intimate surroundings. By opening up the breakout and reception rooms, Apisarakulro said the space can accommodate up to 500 guests, but I think she is being conservative in her estimation and I reckon it could probably take a further 100 on top of that.
Other facilities include the onsite restaurant which serves a menu of Thai national and regional favourites as well as international dishes, a 24-hour health club and fitness areas as well as a Spa – a great way to end a day golfing or rejuvenate after a long conference or meeting session.
Click here for more information and reservations