Ian Telford, General Manager at The Laslett and Living Rooms Apartments Collection talks about the rise of apart-hotels and how the future of travel is evolving. People are taking more time and staying in one place longer – perhaps to work first and then relax on holiday – and this is where the consumer appetite lies.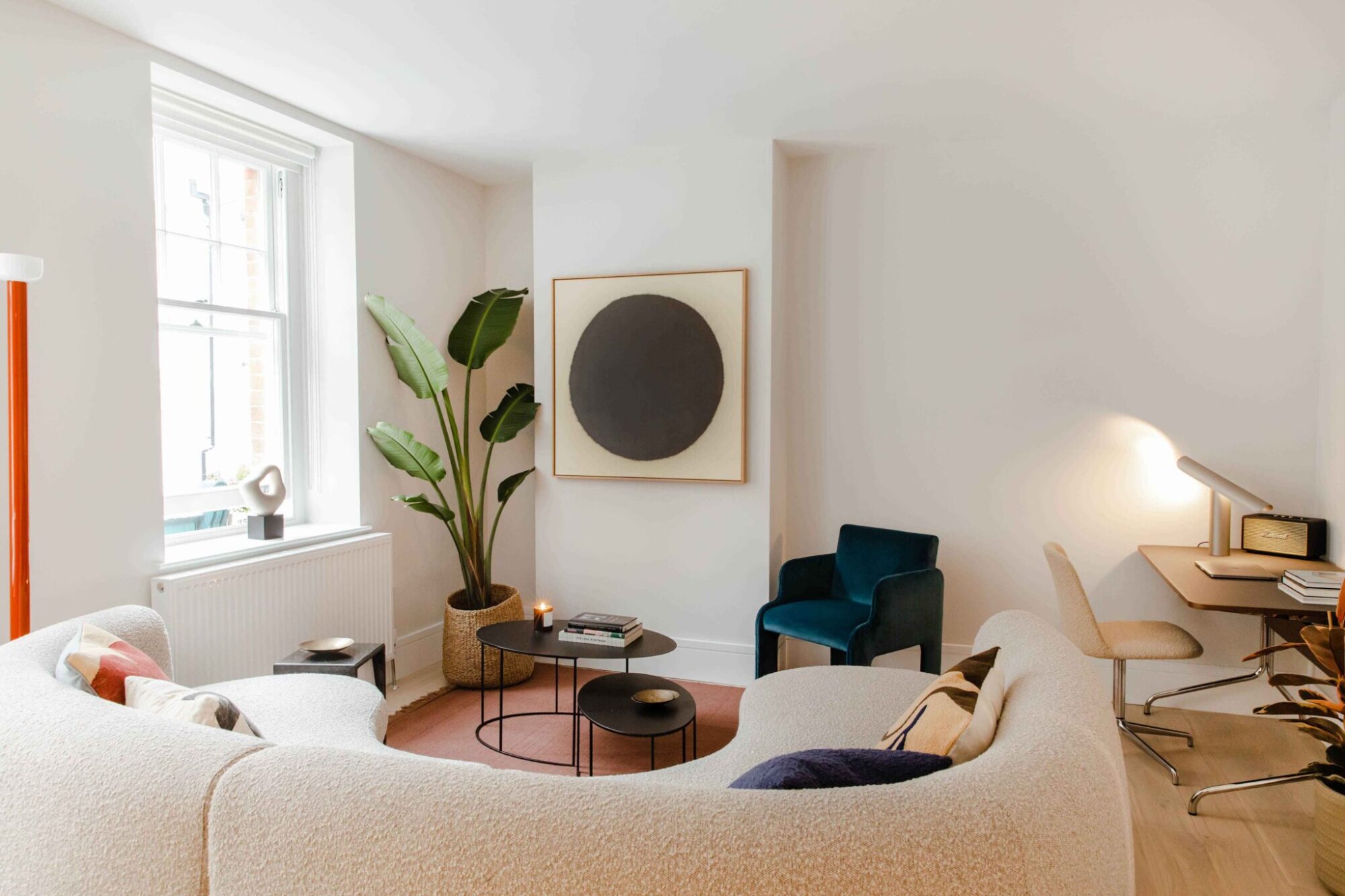 What are the opportunities in the aparthotel/residencies market in the UK now?
An opportunity for growth. Historically apartments have been targeted at business travellers wanting longer stays but as the way we live has shifted over the past 18 months, so have our attitudes towards accommodation and travel. The sector is now appealing to a variety of groups; both leisure and business travellers, families and UK staycationers seeking a taste of city life – we've seen an 30% increase in family and staycation since the last quarter of 2019. Living Rooms create spaces where guests can live, not just stay. As the hotel alternative our approach is to combine the amenities and service of a hotel with the privacy and space of home, giving guests the best of both worlds – which is obviously extremely appealing in the current climate!
What are the factors that have led to the rise of apart-hotels?
Over the pandemic, privacy, personalisation, convenience and flexible accommodation are the priority elements for accommodation. The majority of our residences were fully booked throughout 2020/2021 and have showed no sign of slowing heading into the new year, which is why we are excited to open our newest residency, Marylebone Lane, in December. I think the future of travel is people taking more time and staying in one place longer – perhaps to work first and then relax on holiday – and this is where the consumer appetite lies. All Living Rooms properties offer a flexible crossover between something for leisure – places you can stay a few days – and something for workcations – places you can stay for a few months. I like that the pandemic taught us to take more time and slow down.
How is the booking experience different from booking normal hotels? What is the USP?
Booking a stay at one of our residencies is no different to booking one at our hotel. Our team make sure that whether you're staying for a week, a month or a year, the booking process is seamless and easy. As for our USP, Living Rooms is not and never will be, cookie cutter. We pride ourselves on creating spaces that are unique, designed to reflect the building and the neighbourhood that surrounds them. Our thoughtful, understated, and discreet approach has built us a loyal following in the worlds of fashion, film, art and design – a discerning client base who, like us, appreciate the details.
What are the new trends that you see in the apart-hotel in the post-Covid times?
The pandemic has shown us that travellers now search for privacy and wish for larger, comfortable spaces for longer periods, aparthotels and residencies naturally fill this need. Booking trends from The Living Rooms Group echo this trend with 70% booking longer stays (3 days or longer). Larger accommodation spaces also cater for friend and family reunions, making them perfect for get-togethers after a tough few years. Our locations are also prime for city hoppers keen to explore the local culture; Living Rooms redefines the traditional boutique experience, offering the unique and authentic no matter the length of the stay. Each property is as much about the local community as well as feeling at home, enabling guests to live like a Londoner in fashionable surroundings, combining the whatever-you-need spoiling of a hotel with everything needed to make a home-away-from-home.