RIU Hotels & Resorts has announced the reopening of its flagship resort in Jamaica after extensive renovation works.
It was in 2001 when The RIU Group opened its first hotel in Jamaica. Since Riu Palace Tropical Bay opened 17 years ago, Jamaica is still one of its main destinations in the Caribbean with six hotels, 3,152 rooms, 2,779 members of staff, more than 330,000 guests per year and a total investment of over USD 550 million, including the USD 35 million investment in the renovation.
RIU Hotels & Resorts now presents the fully refurbished Riu Palace Tropical Bay, in Negril, with completely updated facilities.
The most notable work has been done in the lobby — a space that now welcomes more light with larger windows and changes to the use of its colours. The furniture's shades of blue complement the beige, while large works of art and murals add to its flair.
Riu Palace Tropical Bay now has 452 rooms, which combine the classic sophistication of the Riu Palace brand with clean lines and pale hues, and blue and turquoise accents. In addition, all the bathtubs have been replaced with large walk-in style showers.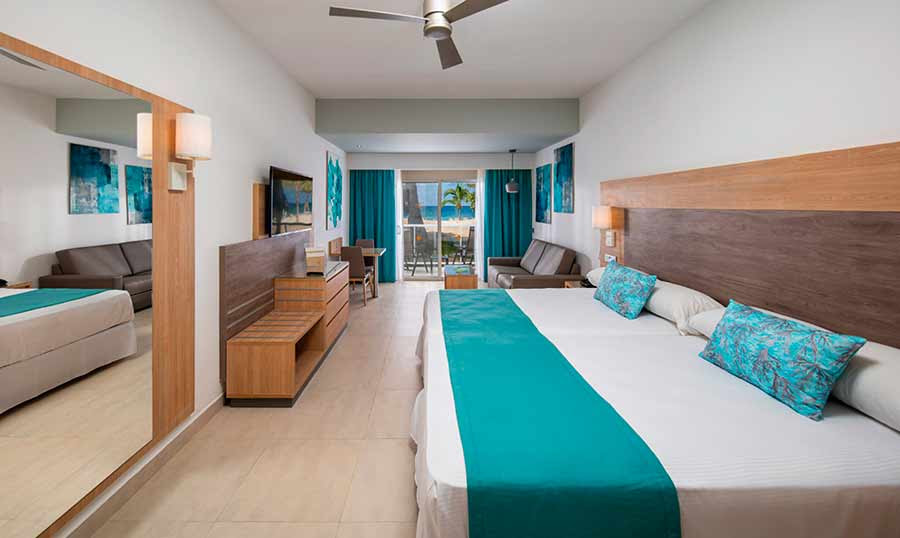 Another new feature of the hotel is the inclusion of the RiuLand kids' club in the children's area, designed to make sure all members of the family are well taken care of. The area features a children's pool, which is bigger than the previous one, and a playground.
The hotel also has three large outdoor pools, one of which has a swim-up bar, as well as a fully-equipped and refurbished gym and a renovated spa zone.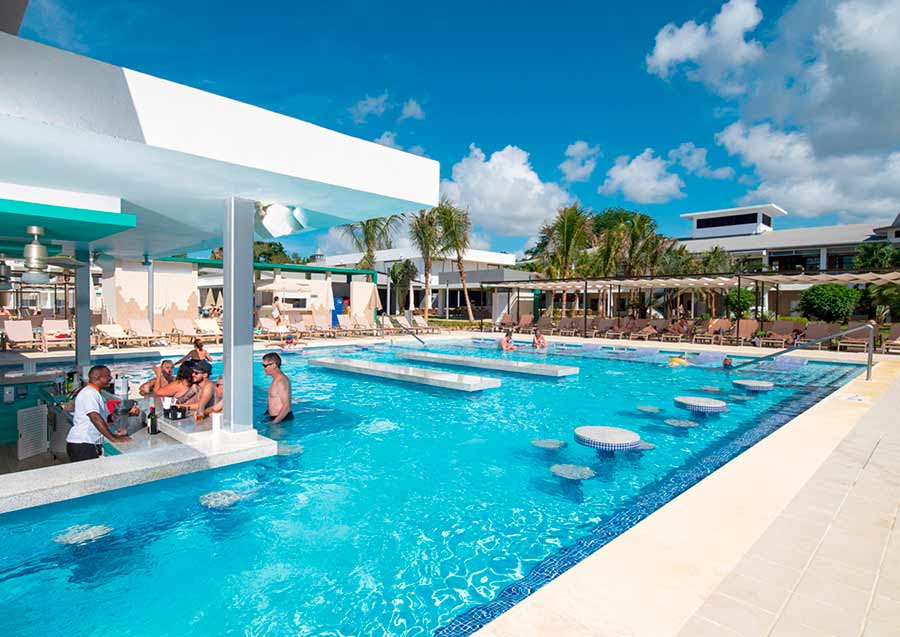 With regard to its restaurants, they have been refurbished with a contemporary design.
The main restaurant, Negril, continues to offer varied buffets and live cooking; fusion cooking dishes will be served in Krystal; a broad buffet of Italian specialities are served in Rimini; the best of Japanese cuisine will be available from Hakuchi, and the poolside restaurant will serve the classic RIU Steakhouse dishes for dinner.
As for bars, they have all been completely renovated and a 24-hour service is available in the lobby bar and the lounge bar. Furthermore, the hotel has added the new ice-cream and coffee bar, Capuchino.
The RIU Group has an ambitious expansion plan for the next five years, with a strong commitment to new destinations, especially in Asia, and large global cities where it plans to open Riu Plaza urban hotels.
The hotel chain, which goes back more than 65 years, is investing in long-term projects that involve the local community through its purchasing, employment and sustainable operations.