Riyadh Air announces first fleet order of 72 Boeing 787-9 Dreamliners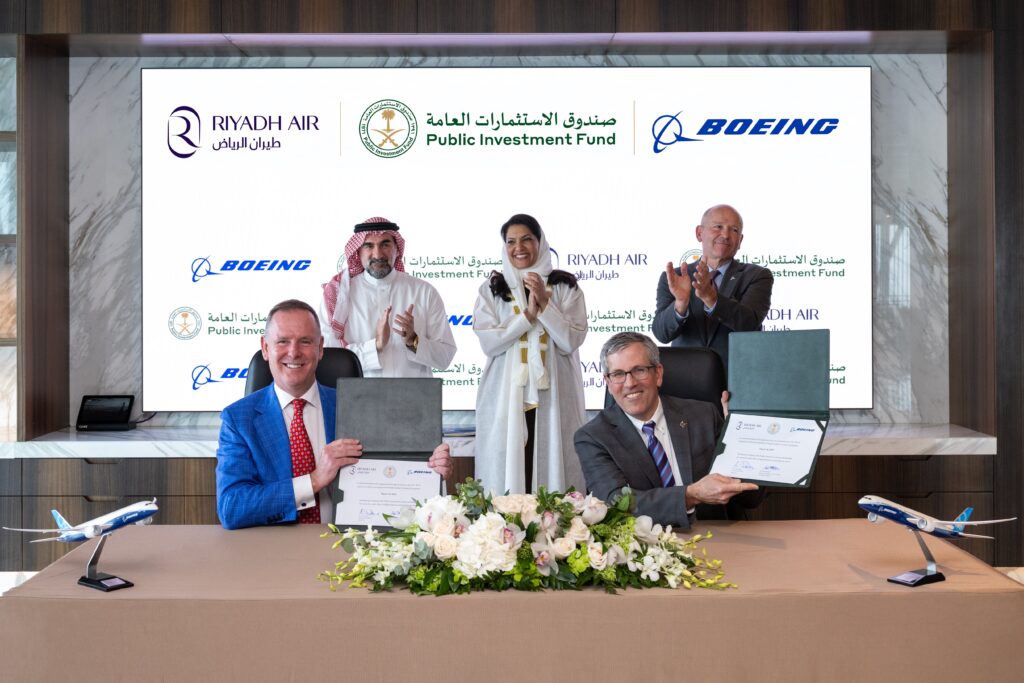 Riyadh Air, the new world-class airline launched by the Public Investment Fund ("PIF"), announced an order of up to 72 Boeing 787-9 Dreamliner airplanes in a multi-billion dollar deal. This unprecedented order for a new carrier – 39 confirmed aircraft with an option to acquire 33 additional wide-body 787-9 Dreamliner airplanes – is a strong signal of intent for Saudi Arabia to become a global aviation hub.
Multi-billion dollar deal between Riyadh Air and The Boeing Company includes 39 confirmed 787-9 Dreamliners and options for further 33 additional airplanes. Agreement will be part of fifth largest commercial order by value in Boeing's history.
In the U.S., deal expected to support nearly 100,000 direct and indirect jobs and more than 300 suppliers from across 38 states, including 145 U.S. small businesses. In Saudi Arabia, new airline is expected to add USD20 billion to non-oil GDP growth and create more than 200,000 direct and indirect jobs