RoomIt by CWT: Less time worrying, more time for building
TD speaks with Brian Zacker, VP of global sales
RoomIt by CWT, the hotel distribution division of Carlson Wagonlit Travel (CWT), has appointed Brian Zacker as vice president of global sales.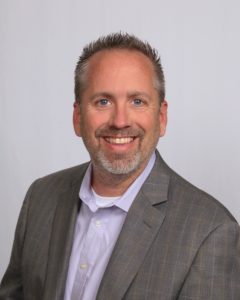 At the helm of his division, Zacker will be responsible for all aspects of hotel distribution sales and retention for both CWT clients and new external markets.
Over the past 25-plus years of his career, he has held numerous business development and finance positions. Prior to joining CWT, Zacker spent 18 years with Travelport in various roles.
TD: How does your extensive background help you in your new role?
BZ: Working in sales in the corporate travel industry and experiencing an incredible amount of industry change over the years — I understand the needs and challenges companies face when implementing global hotel programs.
"Building strategic, safe, and cost-effective programs"
I'm excited to foster RoomIt's commitment to ensuring clients spend less time worrying about compliance and spend more time building strategic, safe, and cost-effective programs. Change in the industry will only continue to accelerate and I look forward to helping our clients accelerate with it.

What are your priorities and responsibilities?
My team at RoomIt will continue to ensure our travellers have access to the best accommodations, rates, amenities, and incentives right within their corporate travel tools online, offline and on mobile.
What are your plans for RoomIt by CWT this year?
Nurturing CWT's existing customer base continues to be a key priority for the RoomIt organisation. We'll continue to help our clients increase their hotel attach rate, reduce their hotel program costs and increase compliance and traveller satisfaction to help meet their hotel program goals.
How are you going to accelerate growth in corporate hotel distribution and merchandising?
Similar to other regions, we are increasing the number and style of accommodations offered in Tier-2 and Tier-3 cities in China, India and Australia. We are also deploying our content database in Thailand and in Malaysia.
Additionally, we will be integrating our additional accommodation offerings into local OBTs, such as Serko in Australia and Zillious in India.
Do you expect to face any challenges ahead?
Region size and diversity are foreseeable challenges; there are market habits and technical challenges that make every market unique.
For example, some companies in the Asia Pacific region still use per diems for overnight stays in their travel policy. This means travellers are incentivised to book extremely low cost, and potentially unsafe, accommodations, so they can pocket the excess money. However, we strive to educate our clients on the ways they can better their travel policies, such as the potential safety issues with per diems, and drive the value of compliance.
"Travel is still catching up with mobile payment solutions"
The companies who do not issue their travellers credit cards but rather prefer invoicing for bookings are looking for flexible virtual payment options. While mobile adoption is growing extremely fast throughout Asia, travel is still catching up with mobile payment solutions, such as Alipay.
Here at TD, we put our best efforts to provide the latest and most valuable content to our readers. It is a true labour of love - where we work hundreds of hours each month - to make sure we offer meaningful content. If you value what we do, please consider a donation of any amount.
This would mean the world to us! Thank you and click here to proceed!