Rosewood: How to be a goldfish in the Bangkok shark tank
Contributors are not employed, compensated or governed by TD, opinions and statements are from the contributor directly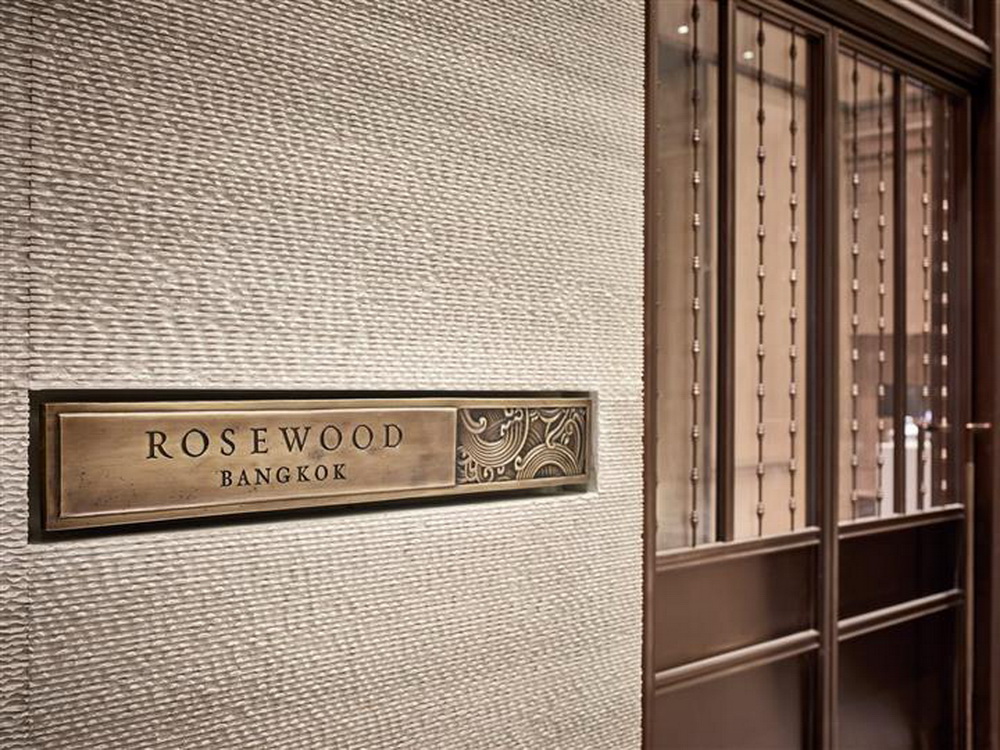 Following the announcement of Rosewood Bangkok's official launch date I had had the opportunity to speak to MD Thomas Harlander about how he plans for the property to stand out in the Thai capital's crowded market space, MICE and more.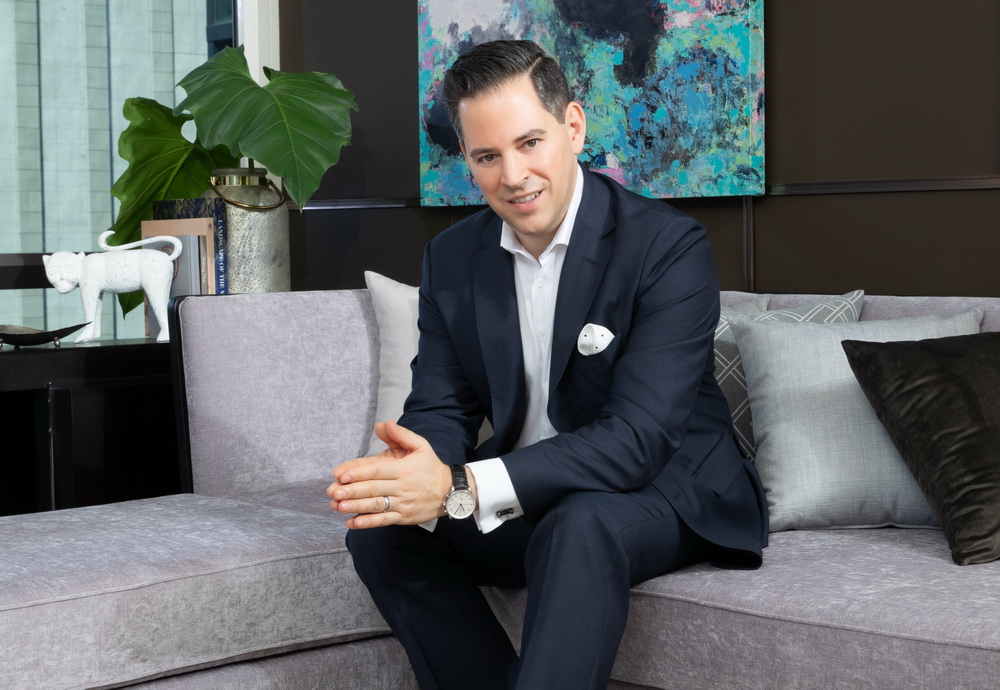 You have worked in a number of very sexy locations all around the world, such as Buenos Aires, LA and London, how does Bangkok compare with another Asian market you have worked in, say Seoul in Korea?
I have been very lucky, I have worked in some beautiful cities and countries in my life, but they have always come up when it suited that period of life.  Seoul was a great experience and it definitely helped mould me as GM. However, it was a very tough environment, not only for working in but also the political situation was not always positive.
In my four years there, there was a lot of tension portrayed in the media and if Europeans and Americans see the that an area is somehow dangerous you need to find ways to adapt to run the business, this helped me learn how to build a product without dropping standards and deliver the product promised by the brand.
Bangkok is a cultural melting pot, anything and everything is here. And I think this what I was looking for, a place wherever thing is available but I can still find a way to be different and be that goldfish in a shark tank. I want to create something here that has not been done before.
Tell me more about the location, why go for Phloenchit, in downtown Sukhumvit?
Well, I think if you have a hotel you want to be here, its where the centre of the city, but if you are further down Sukhumvit Road or even, god forbid, near the river you definitely will have an issue with the city's notorious traffic jams.
In the past, at previous jobs, it was a big no-no to talk about USP (unique selling points) and use the destination to sell the property, but in Bangkok [where traffic is such a big issue] to be able to get on the freeway and in five minutes and onto the airport in 35 or forty minutes – that is a pretty big advantage. People, who come to Bangkok often, understand the issue and will actually strategically pick a hotel which will reduce their travel time. So being next to the BTS is very convenient. After all, time is a luxury, right?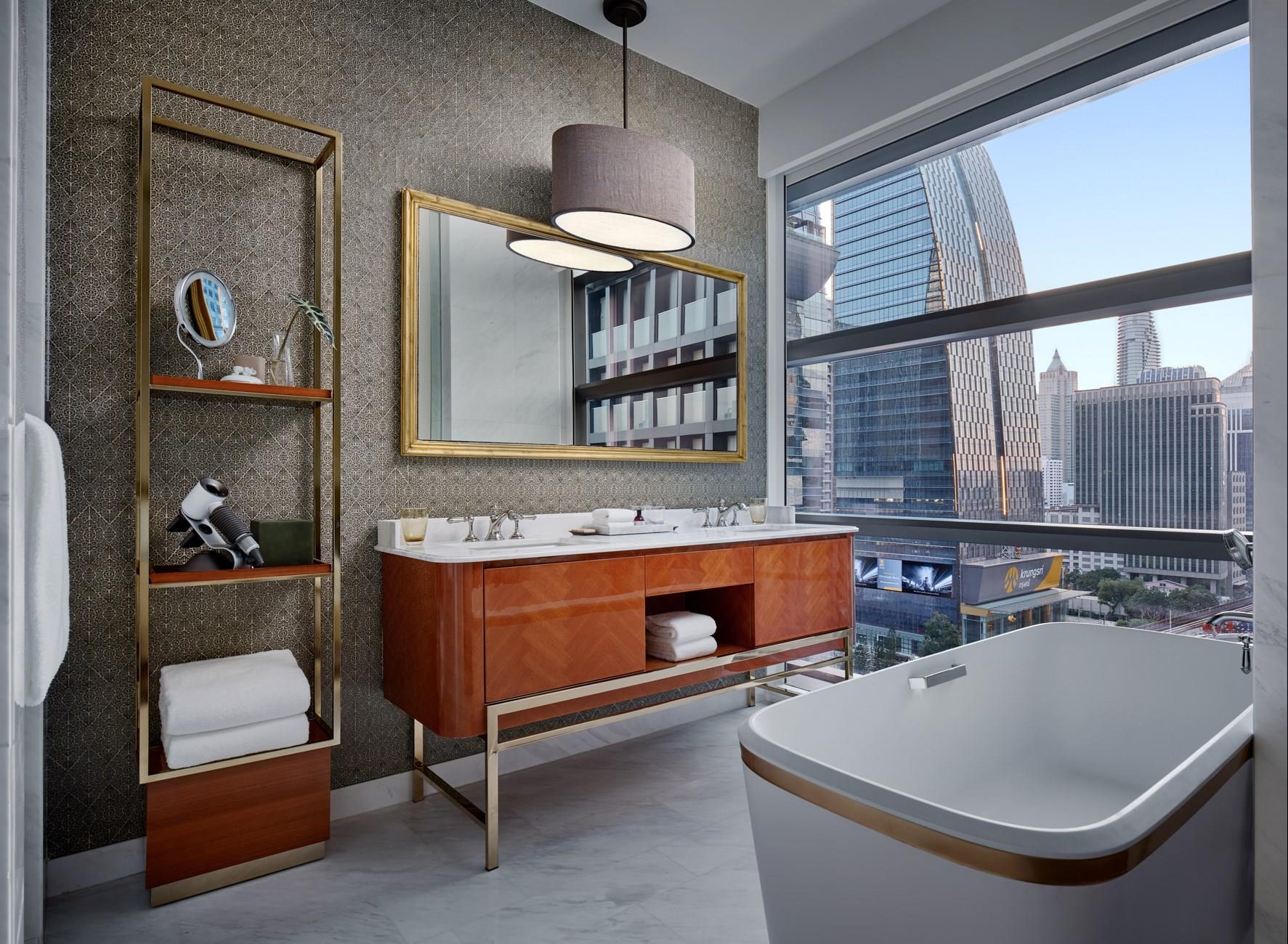 How do you stand out from the crowd, you're not just relying on the power of the Rosewood name are you?
We say that Rosewood Bangkok is like a private manor or estate. The way the hotel is set up, the way you arrive and the way you are welcomed and treated during your stay and then sent off when you check out, is a major part of the guest experience.
Furthermore, we are, most likely, the only hotel in Bangkok which will whisk guest up to their rooms or event spaces and our three top-level accommodations through private elevators. Plus our premium accommodations, at the top of Rosewood Bangkok — House Nara, House Thara and House Bannakarn all have private terraces and their own plunge pools.
Below the Houses, we have the Rosewood Suites and below that we have Manor Suites, which complement the overall suite categories of the hotel – overall our suites make up to nearly 30% of our inventory.
"Bespoke and individual guest experience"
Another point; there are many companies out there that claim to have a butler service but in the end, it's just a guest service manager. But we truly have a butler programme in place, where once in the room guests have a full butler programme, including a personal butler, at their disposal for the duration of their stay – including pre-arrival and post departure.
Moreover, over because of the shape of the building, all the suites and rooms are different. Though it is the "same room type"  this adds to create a different sensation for every space. I think this is one of the pillars of the hotel when compared with other luxury brands in town and helps us to create a bespoke and individual guest experience.
"Goose bumps"
What's your MICE situation?
We have a good sized ballroom, not too big and not too small – so a good size to capture that ultra-luxury social market but also good for the corporate clientele who want a two or three-day meeting.
The Phloenchit Room on the ninth floor is a board room and the view from this space gives me goosebumps. Compared to some other meeting rooms the elevated level, filled with natural is better than the ground floor window-less spaces you find in a lot of other properties
Everywhere in the world — Indian and Thai weddings notwithstanding – are reducing, and so we are not so interested in these massive events, we are focusing on high end social gatherings and wedding, which we believe will come to us naturally [as we build our presence].
Another highlight is that when you enter the hotel , through the BTS connected walkway, you will pass through a space which will be an art gallery, focusing on Thai contemporary art, which pays respect to young local artists.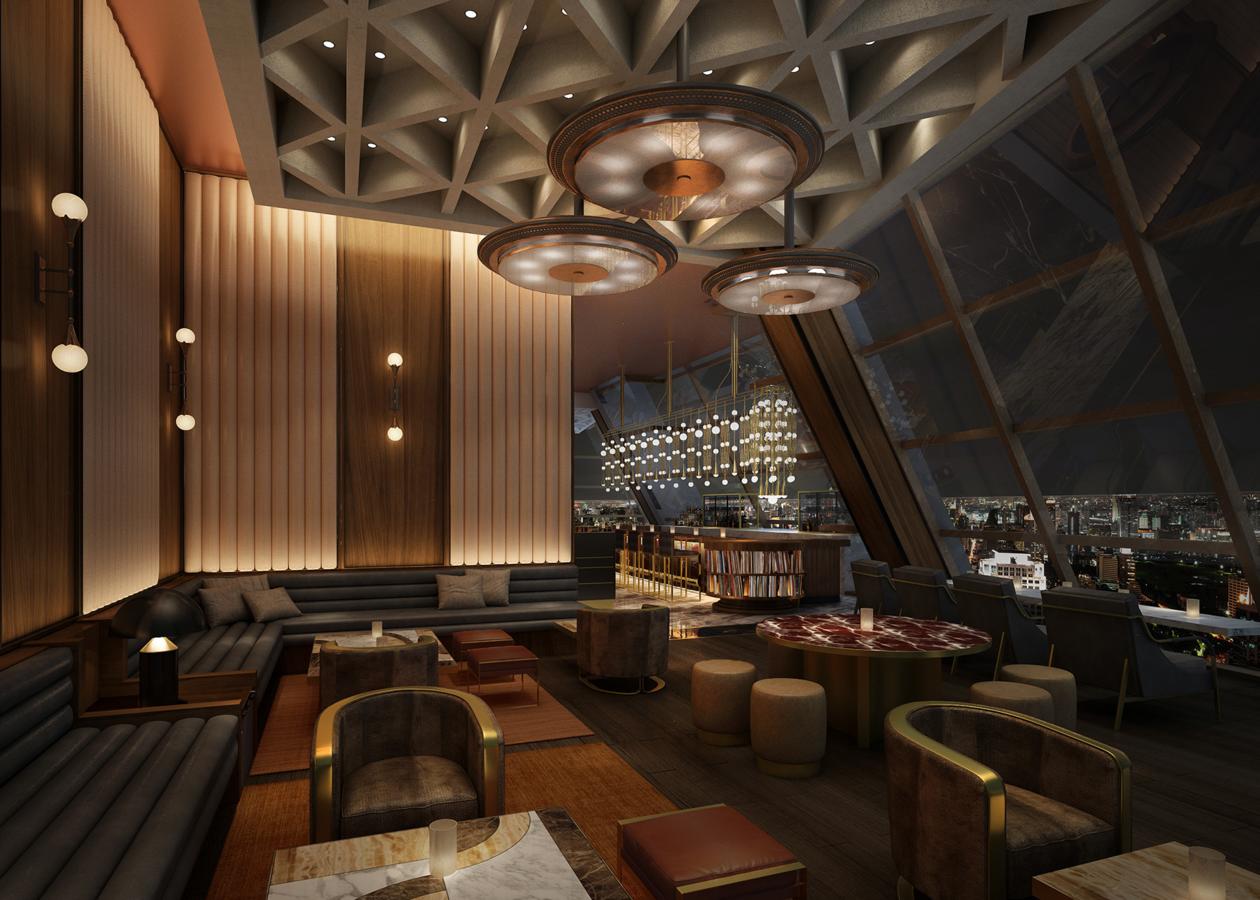 What is your favourite part of the hotel?
I shouldn't really say, I am the GM so every corner is my favourite, but if you were to pin me down? I love music and collect records, I grew up with my grandfather and father also collected. I believe that music is very powerful and by listening to music you listened to do at a certain time or place you evoke memories and feelings of that time. This is reflected in the concept of our bar, Lennon's, on the top floor.
Here guests are taken up to the bars 'pre area', which designed to look like a record shop , where guests can choose music from a handpicked selection of six thousand records, which is run through our very powerful sound system. All this will not only allow guests to listen to the music but will actually make them feel it.
The space itself is very comfortable but coupled with the design, quality of the sound coupled with the drinks and the way in which they are served, create an environment that once you enter, there is way back and you will be glued to your seat.  So, not just another Bangkok roof-top bar.