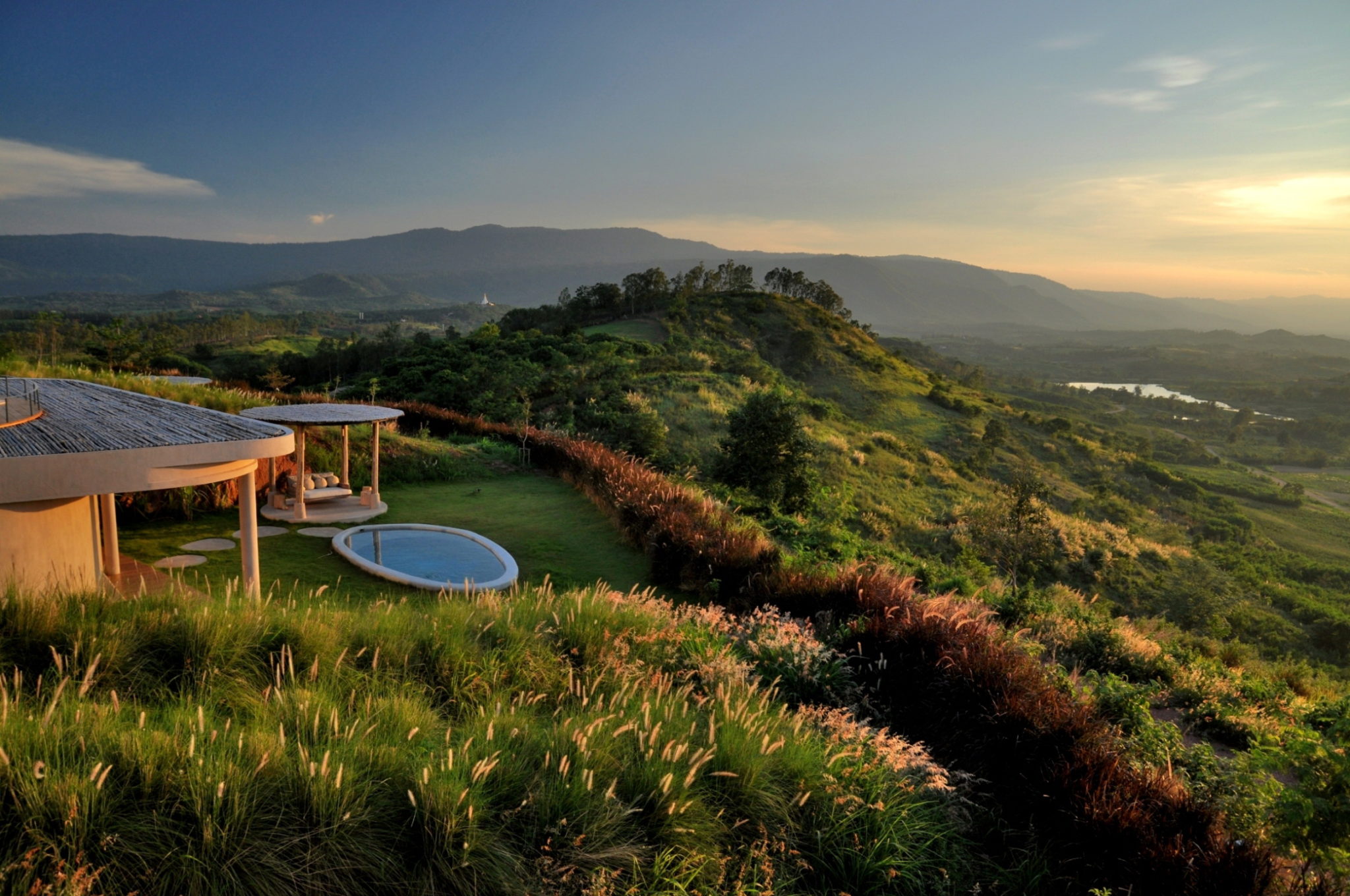 The continued presence of the COVID-19 virus across the world has taken a wrecking ball to our travel and holiday plans for the foreseeable future. However, for those of us starved of our usual international breaks but still hungry for sun-kissed skin, unforgettable new experiences —  with every whim catered for — domestic travel is the answer.
Indeed, taking a holiday or short break in your own backyard is never something to be sniffed at but when you live in the grand and ancient nation of Thailand, this is doubly true. Overflowing with ancient architecture, fascinating rural communities as well as vast national parks and jungles, Thailand boasts some of the greatest landscapes in Asia. Making it almost sinful to not strike out on the road less travelled and get up close and personal with the Land of Smiles.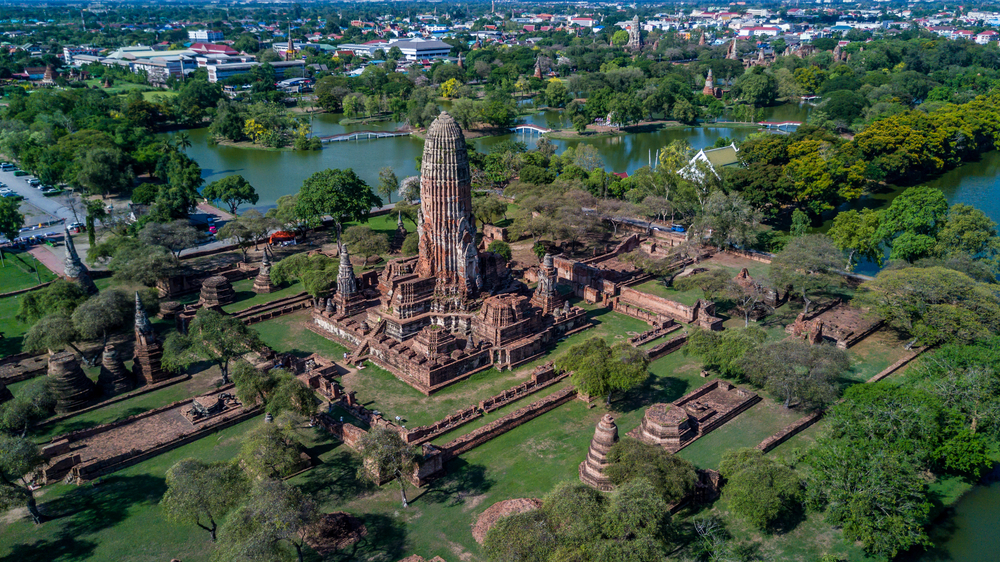 For those living in the capital, Bangkok, there is nothing easier than throwing some bags in the back of the car, filling the tank with gas and heading out to local destinations such as Khao Yai and Ayutthaya.
A roadtrip is ideal during the pandemic, you decide who you travel with and have total control over the vehicle's environment and, as long as you follow the necessary health and hygiene guidance, then you can pretty much guarantee your own and your passenger's safety. But, what do you when arrive at your accommodations, how can you be sure that your hosts have paid as much attention to your safety as you have? This is where SALA Hospitality Group comes in.
SALA Safe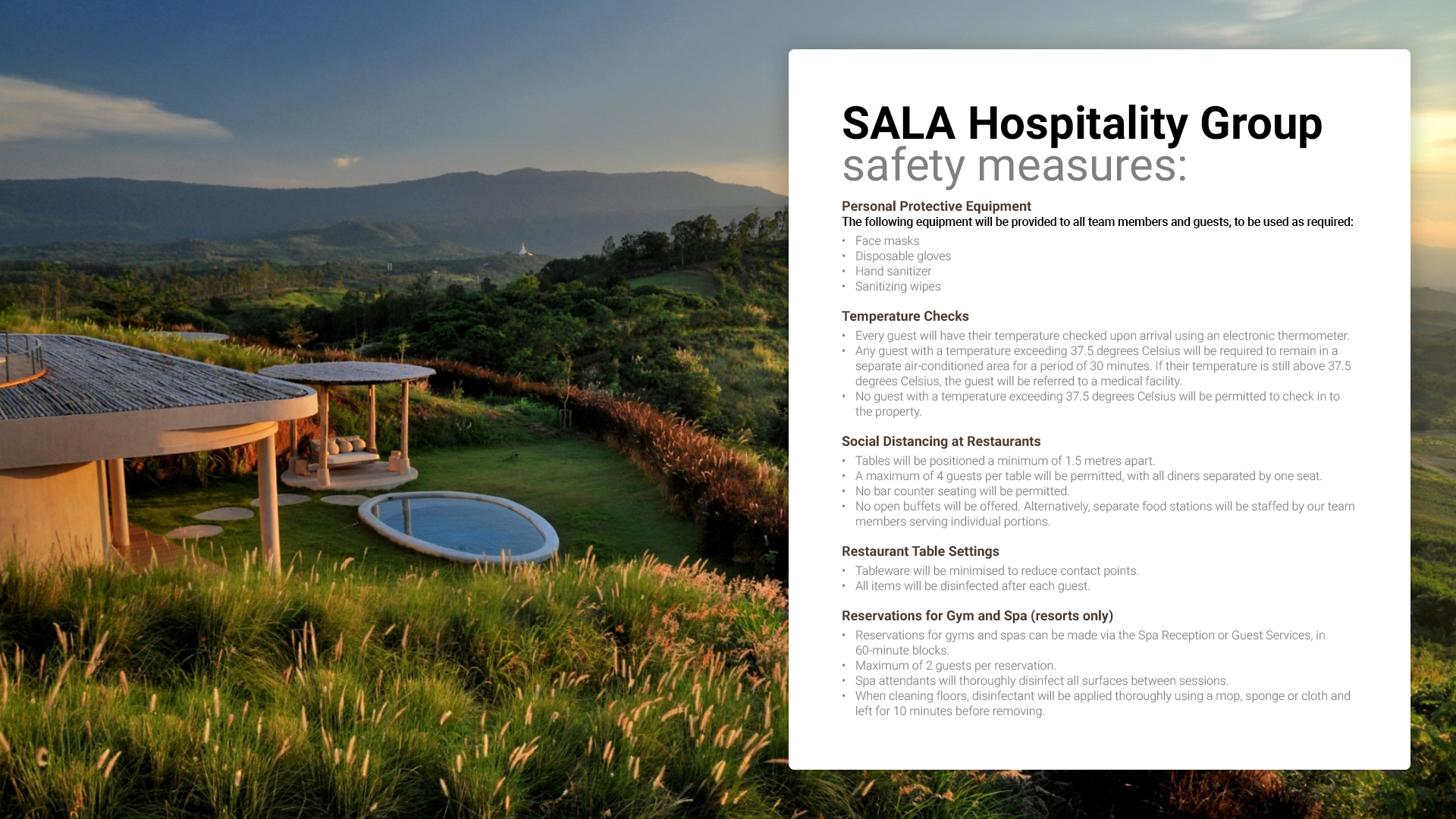 In contrast to most hotels, in Thailand and the rest of the world, the new normal has forced properties to make drastic changes to their experience to ensure they align social distancing and COVID prevention guidelines.
Not so at SALA, where privacy is already a fundamental part of their philosophy and each of its desirable boutique retreats and beach resorts, particularly in the private pool suites and villas. This means that SALA hotels naturally conform to the required safety measures, without any compromise on the guest experience. How cool is that?
Moreover, other than sala rattanakosin Bangkok, found in the heart of the capital's 'Old Town' all of the SALA hotels are within a 45 minute to 10-hour radius from Bangkok, which combined with their exemplary health and safety credentials makes SALA the primo brand for residents looking to get on the Thai domestic travel bandwagon and explore the world beyond the beaten track.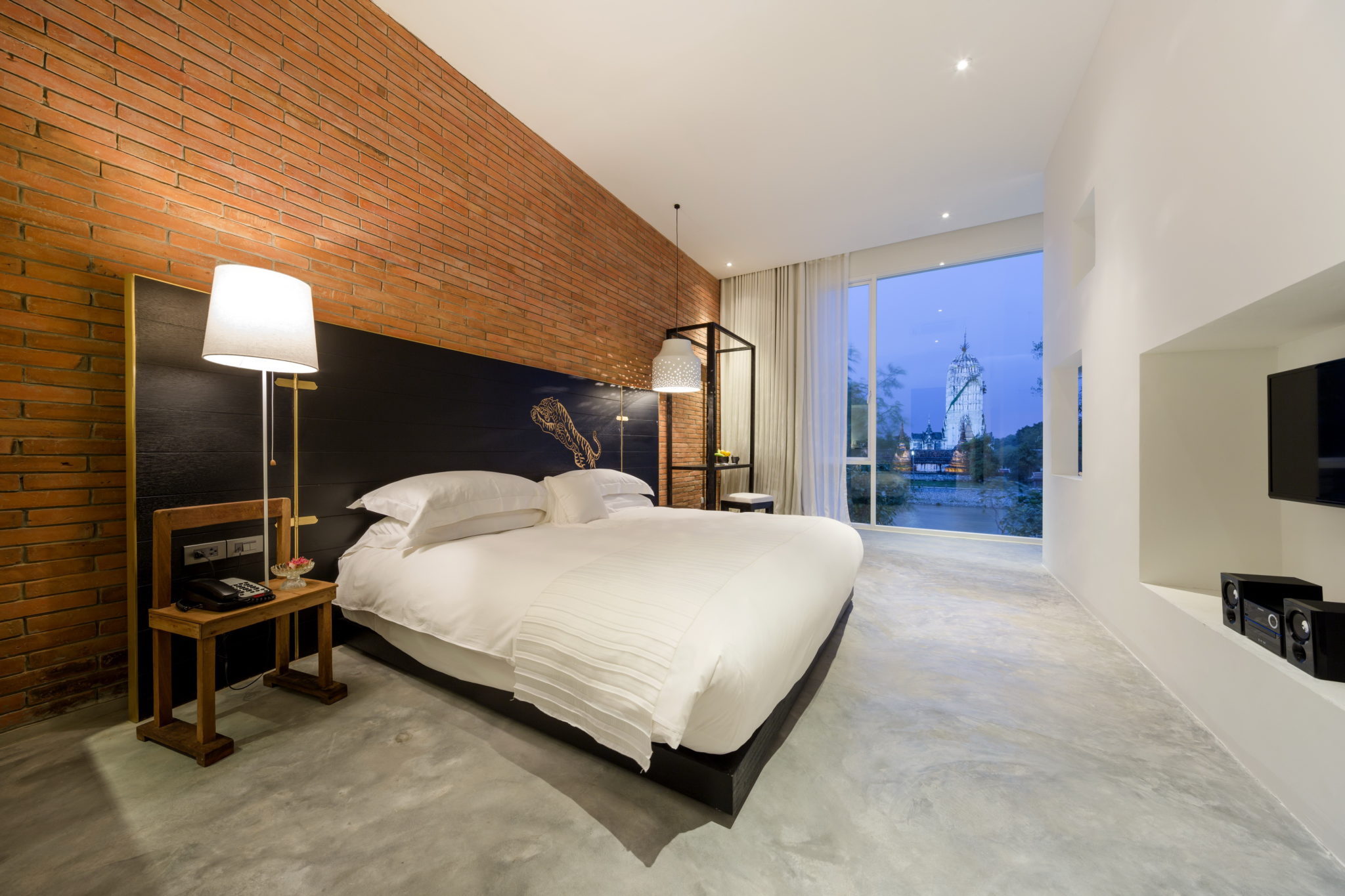 So whether you want a casual overnight stay or weekend break, or want to take a more meaty roadtrip further away, there is a SALA location ideal for you. Click here to find out more about these incredible properties and exactly why Sala Safe means truly safe.