Saudi Arabia goes loopy for transport of the future
Contributors are not employed, compensated or governed by TD, opinions and statements are from the contributor directly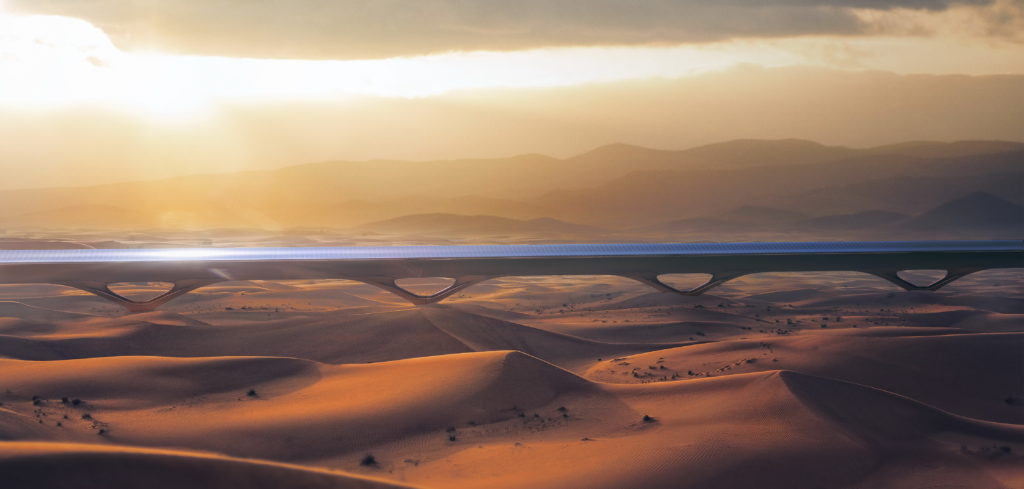 It's been a few months since we have visited the wacky world of hyperloops. For some – here's looking at you messrs Musk and Branson – it is the transport of the future where human beings are flung from one point to another through the awesome power of vacuums (snark aside, the power of vacuums is genuinely impressive).
"A cross between a Concorde, a railgun and an air hockey table"
The ground-breaking concept has been described by the eccentric Musk as a "cross between a Concorde and a railgun and an air hockey table", capable of reaching speeds of up to, in theory, 760 mph. However for others, the challenges of developing the technology into a viable mode of public transportation far outweigh the benefits.
For example the potential problems which may arise from the interaction between the air cushion and the low-pressure air; the amount of energy needed to create and maintain a network of hyperloops; and what would happen if that power was cut.
Furthermore, when you factor the costs involved, for example the Virgin Hyperloop One in India is looking at an investment of USD 55 billion, it all seems rather extravagant. This is especially true when you consider that the SCMaglev in Japan, has travelled at velocity of 375 mph, while the current top speed of Musk's contraption stands at 220 mph. Perhaps you have to wonder whether it's worth it?
But if money and pragmatics are not high on your list of requirements then a hyperloop might be worth throwing a few quids at. And if there is one place on Earth where money is no object and practicalities are just a myth — its Saudi Arabia, base of the Hyperloop Transportation Technologies (HyperloopTT, HTT), who are ploughing on with their vision for a commercial system in Abu Dhabi by signing up engineering firm Dar Al-Handasah as design leads and investors.
"Join us in making history"
Remarking on the latest development HyperloopTT chairman, Bibop Gresta, said: "We are bringing the future of rapid transportation technology to all those living in the UAE. Today's announcement is a testament to the continued commitment and determination of all our partners, both within the UAE and abroad.
"As we move forward with the system we invite other interested organisations in the region and around the world to join us in making history."
Construction of the commercial Hyperloop system in Abu Dhabi is slated to begin by Q3 of 2019.
Personally, I think hyperloops come with a lot of baggage but I am also pro R&D into new forms of transport that eschew traditional energy resources – namely oil. This may not be the reasoning here in Abu Dhabi but it will be interesting to see where, if they exist at all, hyperloops are at in 20 years time.