Why Savoy Hotel Manila is the epitome of bleisure in the Philippines
A stone's throw away from Manila's international airport, Savoy Hotel Manila is more than an 'airport hotel' that highlights the style and comfort.
Bleisure is here to stay as people strive to achieve optimum work and life balance. This hotel aims to be your home away from home. Below are the reasons why Savoy Hotel Manila is a place that perfectly meshes business and leisure activities.
Work-cation
Business travellers that need to get things done while on a trip are in for a treat staying in Savoy Hotel Manila. The hotel is designed for people who are constantly on-the-go and has themed spaces where collaboration, leisure, and business interactions are made more fun. Co-working spaces called The Squares are located on several guest floors and are equipped with high-speed Internet connection and electricity ports.
These spaces feature books, express checkout counters, and a snack corner making it a perfect place for casual group hangouts, intimate chats and meetings, or even just chill while reading a book or listening to music and guests can access this facility round-the-clock.
"We wanted to offer something unique to guests. Hotels have always been so conventional and stiff and The Squares challenges that norm," Lorenzo Tang, general manager, Savoy Hotel Manila, said.
Meanwhile, the Connect Lounge is an exclusive lounge that serves as an extension of Savoy Café apt for a more formal business meeting. Only guests staying in the executive suite rooms will have access to the Connect Lounge.
Well-deserved rest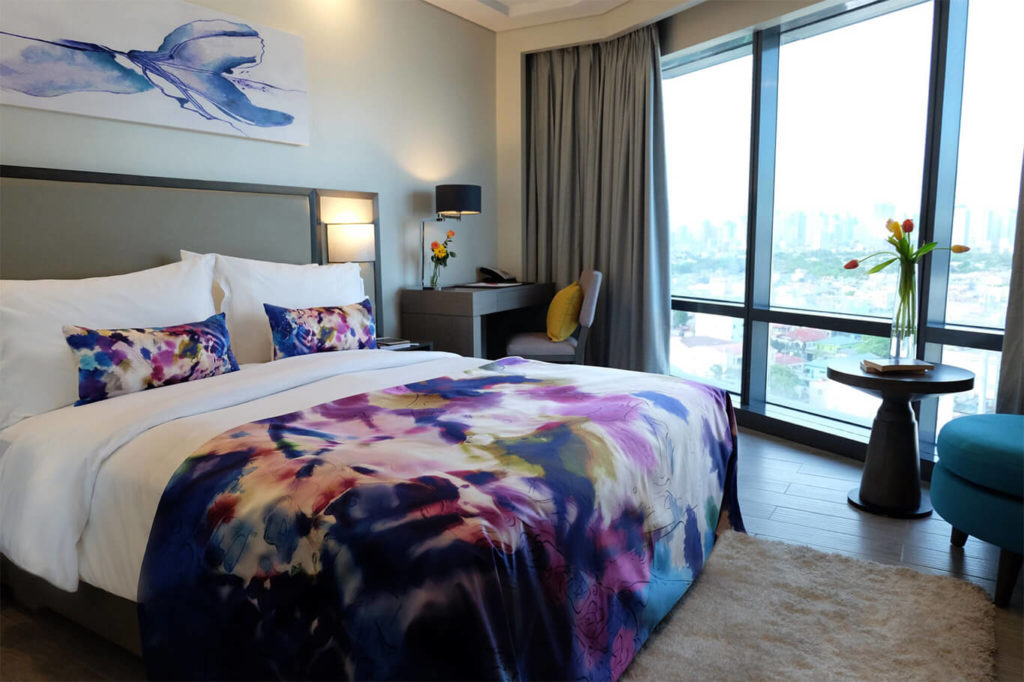 This airport hotel features 684 rooms ranging from 21 to 50 square metres that are fully equipped to accommodate your needs for a well-deserved break in the heart of the bustling city. The hotel offers 24-hour room service and several signature amenities that are essential in your lifestyle and make you feel right at home.
Eat, drink, and be merry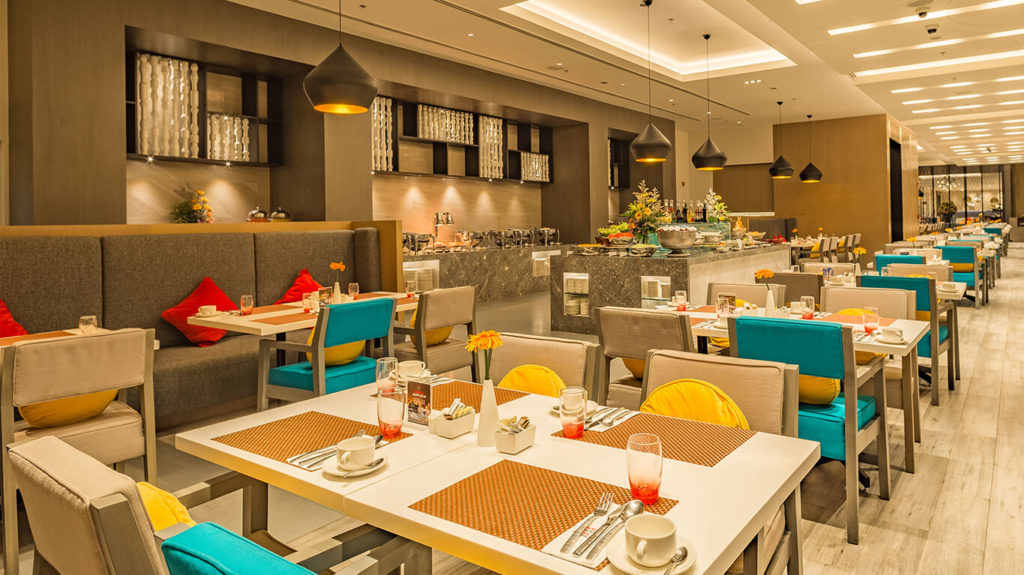 Whether you eat in or ask for room service, the kitchen never rests as long as you're hungry. Start and end your day with a good meal served inside the hotel.
They say breakfast is the most important meal of the day, so start your day with a hearty and delicious one. Savoy Café's daily buffet breakfast serves a delectable selection of Western and Asian cuisine. The café also serves a variety of signature drinks. Spend your downtime and have a nightcap in Zabana Bar where they serve amazing cocktails and drinks.
If you prefer to go out and hunt for other good places to eat, Savoy Hotel Manila is near some of the best restaurants in Newport City.
Buff up!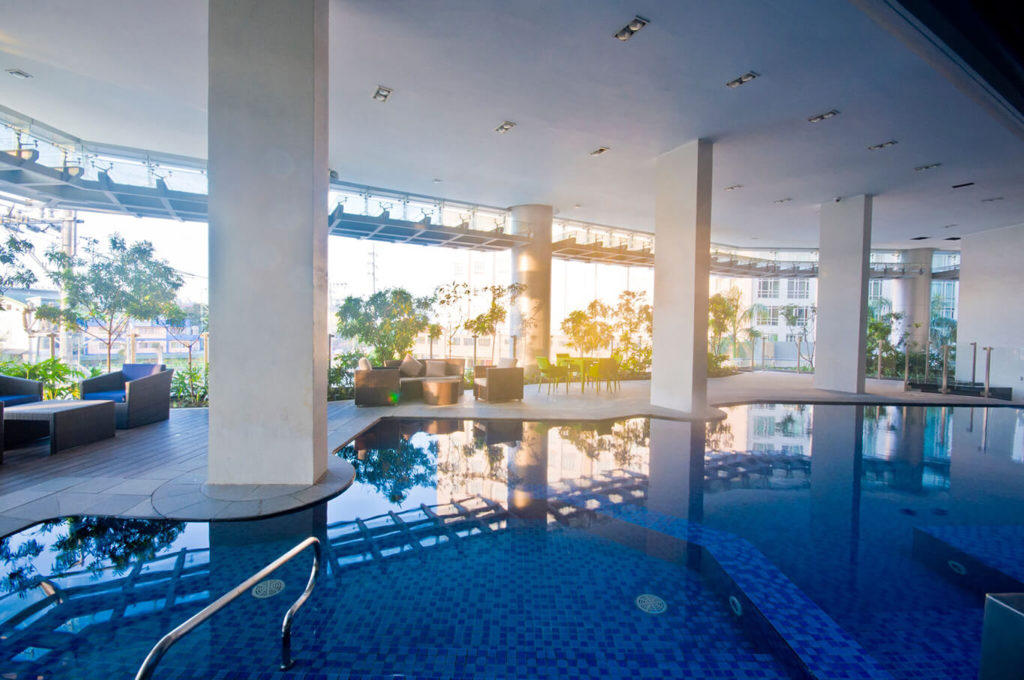 Incorporate your fitness routine even if you are on a trip at Savoy Hotel Manila which features the health and wellness hub, Move. It's a dedicated space to exercise in the gym, swim or lounge in the pool, and relax in the spa, steam room, or sauna.
The toilet and shower rooms have lockers with digital locks and a bar is located by the poolside for a share-worthy experience.
Superb location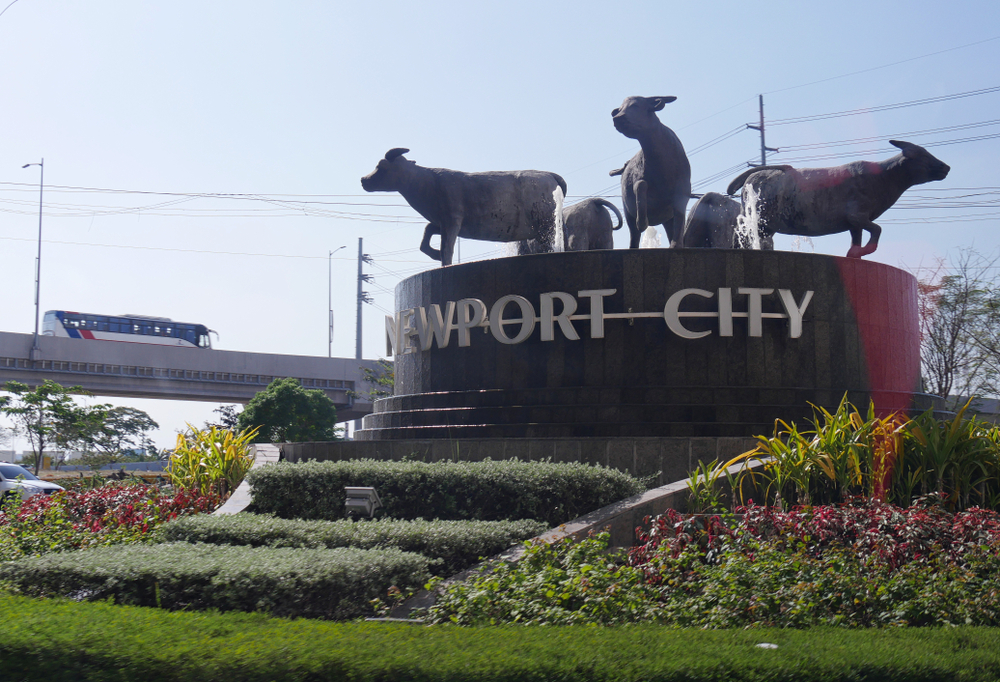 Savoy Hotel Manila is strategically located a few strides across the international airport and entertainment hub in Newport City making it easy for travellers to dine, shop, and travel.
Traffic in Manila makes it hard to get around. If you are travelling to Manila for business, it is best to stay and set all your meetings in one place. Newport City is a development designed to combine luxury accommodations and entertainment complex. On top of that, it is conveniently located near the airport. Newport City is connected to NAIA Terminal 3 via Runway Manila – an enclosed, air-conditioned 220-metre pedestrian link bridge.
Moreover, fun destinations like Resorts World Manila and Newport Mall, among others, are easily just a few blocks away from Savoy Hotel Manila. Guests can even go around Newport City in style onboard the hotel's Mini Cooper, which is available for rent.
"Savoy Hotel Manila provides the spaces that everyone needs. From businessmen who need a venue for meetings, travellers who want to spend the night beside the airport terminal, to families who want to enjoy staycation together, Savoy Hotel Manila is a perfect venue for a different hotel experience beside NAIA Terminal 3 and within the 24/7 leisure and entertainment complex of Newport City," Tang said.
Savoy Hotel Manila is an urban destination in the Philippines' capital where experiences are shared and stories are told. Enjoy Best Available Rates if you book directly on their website, and get exclusive perks on promos — from dining and entertainment discounts to free snacks.
BOOK NOW!