Say yes to a European river cruise this year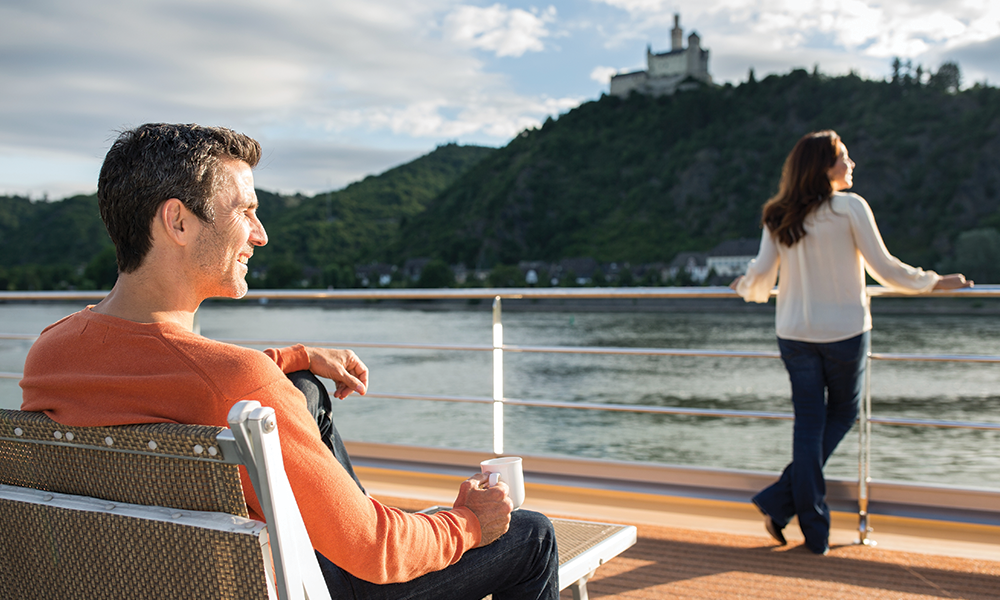 Planning for some revenge travel this year? A European river cruise is a good way to start as it enables travellers to visit and experience memorable along the continent's famous and historic rivers. River cruising is a booming market even before COVID-19 happened, and demand is slowly outpacing the demand for ocean cruising.
European rivers slice through ancient cities, historic landmarks, charming towns, and spectacular scenery. Guests can easily get off at the stops and enjoy various activities and experiences making each day unforgettable.
Here are some of the European river cruises offered by Avalon Waterways:

Embark on a European cruise starting in the modern city of Amsterdam that will take you across Germany and briefly touching Holland, France, and Switzerland. The Rhine River boasts pleasing views of ancient castles, sprawling vineyards and historic towns.
The itinerary will take you to Amsterdam and its classic architecture; to the 2,000-year-old Cologne, Germany buzzing with cafes, bars, shops and famous for its gothic twin steepled Cathedral; to Rüdesheim and its charming vineyards and Siegfried's Mechanical Musical Instrument Museum; to Strasbourg with its perfect blend of both German and French culture.
Before the end of your European river cruise holiday, stop in the gateway to Germany's Black Forest, Breisach, where you can find unrivalled natural beauty in the area best known for Black Forest ham, cherry cake, and the cuckoo clock.

The Danube River is the second-longest river in Europe running through Germany, Austria, Slovakia, and Hungary stretching at 2,860 kilometres long, rising from the Black Forest mountains and flowing south to the Black Sea dotted with charming towns along the way.
This European river cruise will give travellers a chance to discover the rich diversity and history of the continent's cultural gems. Make a stopover and fall in love with the magical city of Vienna, which is home to the finest music and art. This Danube River cruise explores the legendary beauty and remarkable destinations you'll never forget.

Ah France, je t'adore. A European river cruise in France is always a treat thanks to the country's architecture, food and wine. Travellers can choose either to traverse the Seine River through Northern France to the upper Normandy region embarking from Paris and visiting Monet's House and Gardens in Giverny and Normandy's Landing beaches; or down the Saone and Rhone Rivers passing lavender fields, rolling hills sprinkled with vineyards and ancient roman ruins sparkling with the Provencal light that inspired the likes of Van Gogh and Picasso. Experience the beauty and grandeur of France whichever river cruise you choose.

A perfect European river cruise for garden enthusiasts as it will take you to Keukenhof, also known as the "Garden of Europe", boasting 70 acres of parkland and lakes, it's one of the world's largest flower gardens with nearly 7 million flowering bulbs bursting with colour. This river cruise will take you to Holland and Belgium where there is an abundance of classic architecture, cafés, and restaurants.
Explore Belgium's second-largest city, Antwerp, known for its centuries-old buildings and monuments or take a guided tour in Ghent and visit the St. Baaf's Cathedral. Discover the whole of Holland and Belgium through this wonderful European river cruise.

The Moselle River runs through France, Luxembourg, and Germany and is known for picturesque medieval castles, wineries, and quaint hillside towns. This European river cruise traverses in Metz, France where the Disneyesque castle of Palais du Gouverneur is erected. The cruise continues to the sleepy village of Remich.
A Moselle River cruise is a must for anyone with an appreciation for wine. This slow-moving river is lined with lush slopes covered with vines. The Moselle River provides excellent opportunities to relive history, soak in the sights of untouched nature, or sit quietly in a riverside café with a plate of cheese and a glass of the region's sweet, floral wine.
Board a European river cruise that will offer you the widest view of the world. The Avalon Suite Ships feature Avalon Panorama Suites, which are 30% larger than the industry standard with wall-to-wall, floor-to-ceiling panoramic windows. Avalon Waterways believes that no two travellers are alike. Avalon offers a wide array of experiences and activities that suit your taste. Whether you love a laidback guided tour in every city you visit or a thrilling adventure, there's an Avalon river cruise that is perfect for you!
BOOK YOUR EUROPEAN RIVER CRUISE NOW!