Home away from home: Here's why serviced residences will flourish in 2019
WhyHotel CEO Jason Fudin believes that business travellers and groups or families will continue to choose apartment products for their short stays in 2019.
Serviced residences are fully-furnished apartments meant for short-term and long-term stay. They provide hotel-like amenities such as room service, housekeeping, a fitness centre, a laundry room, and a recreation room. Most of them are equipped with full kitchens, Wi-Fi and in-apartment washers and dryers.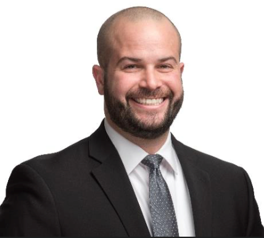 "Bottom line, the space and experience is a better fit for the way business travellers and groups/families travel and stay," Fudin told me in an exclusive interview.
For groups and families, it is easy to see that serviced apartments make sense for them since it provides the facilities of a home. For business travellers, accommodation should not just be a place to sleep, but a place to live, work and feel at home. Serviced apartments offer an added perk of hotel-like comforts during their stay.
"For business travellers, this is a 'home away from home' – where they can lounge in a living room while streaming Netflix when they get home, with a kitchen where they can make a home cooked meal, a washer/dryer they can use to launder their clothes after a long run, and share amenities with other 'locals' like rooftop pools, lounges, etc.
"For groups/families, it is all about the multiple bedrooms and shared living room and kitchens.  Our onsite 24/7 staff creates a uniquely local and friendly experience for our guests, and our full-sized apartments provide an elevated and spacious experience that is a perfect fit for these groups," Fudin said.
Airbnb is not killing serviced apartments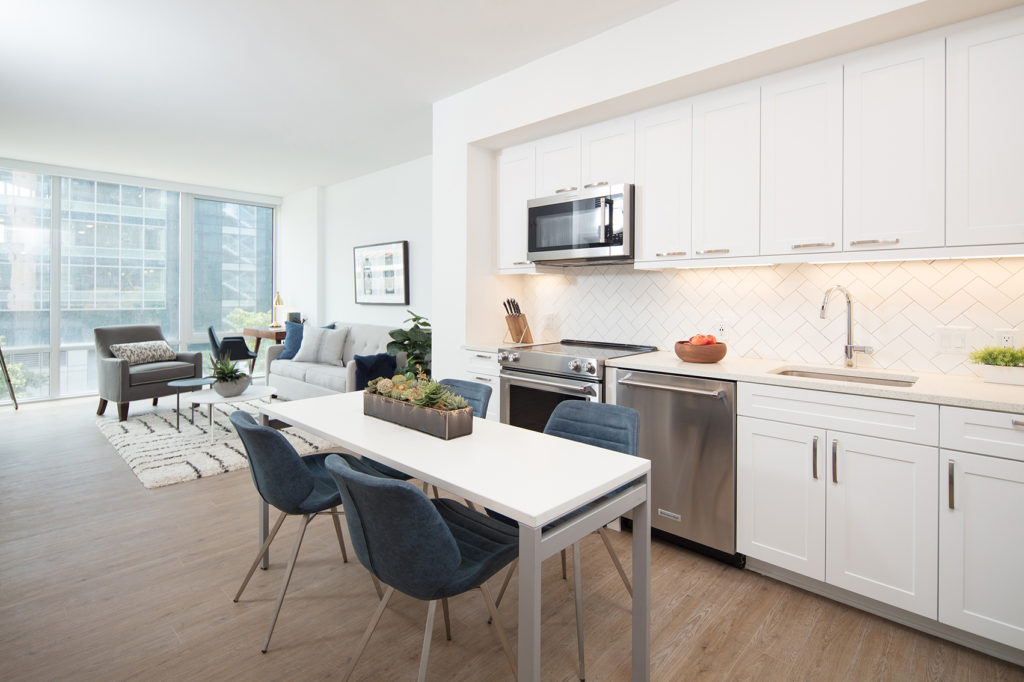 When faced with a choice between hotels and Airbnb, it is important to recognise the role of the serviced apartment, which can provide a reliable middle ground between the two experiences.
Airbnb is called a gamechanger in the space, for it gives people the option to stay in an actual home. It gives the feeling of living like a local in a privately-owned house. The homesharing company also launched Airbnb for Work targeting business travellers equipped with features and amenities needed by a traveller in town for business purposes.
"Why choose one, when you can have both?"
But as the famous saying goes, "why choose one, when you can have both?". It's here that the "serviced apartment" flourishes.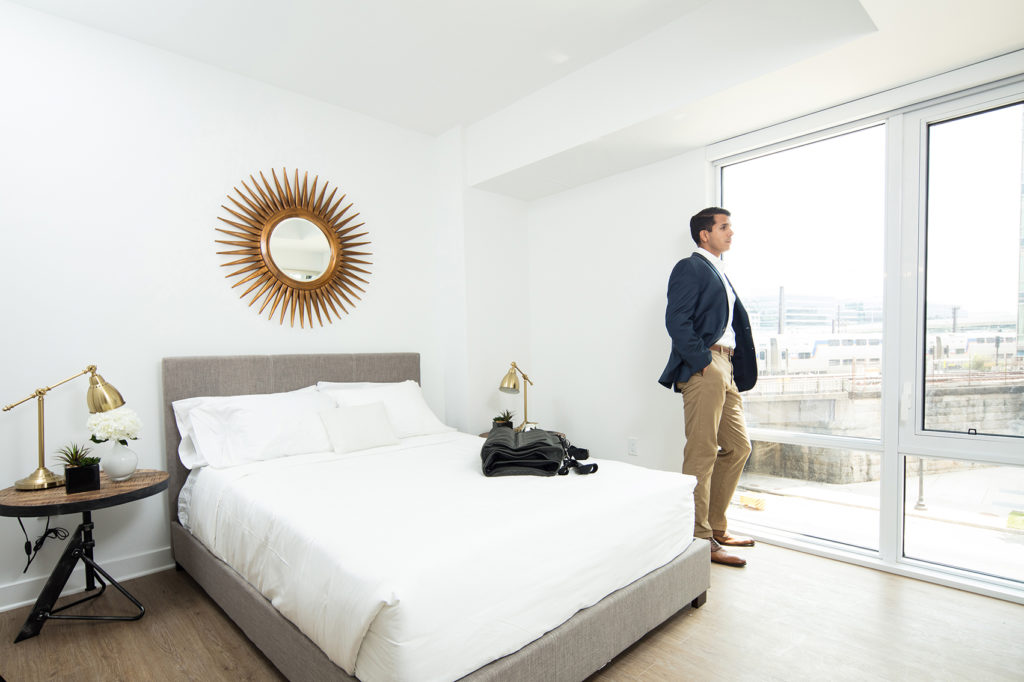 Serviced apartments are not new players. As a matter of fact, they've been around for a while but seem to be experiencing a spike in popularity in the last couple of years, growing in relation to demand for Airbnb. People who like the luxury of a hotel but who have been inspired by the idea of Airbnb's more personal touch have found a happy medium between the two.
The original idea of a serviced apartment was to provide more long-term accommodation to people working for weeks or months away from home, but not staying long enough to warrant taking out a lease on an apartment. However, people are now more aware of the benefits of a private residence, demand for these places has evolved.
"The three biggest advantages are 1) a 24/7 onsite hospitality staff to service guests, 2) a consistent, high-quality experience, and 3) depth of inventory.  The 24/7 onsite staff alleviates any and all unforeseen issues as well as proactively bring hotel service to apartment-type products.  With each and every stay (no matter which unit a guest is placed in) they receive the same predictable, positive experience and comfort and there is almost always availability leading up to stay given the depth of inventory," Fudin told me.
Hybrid properties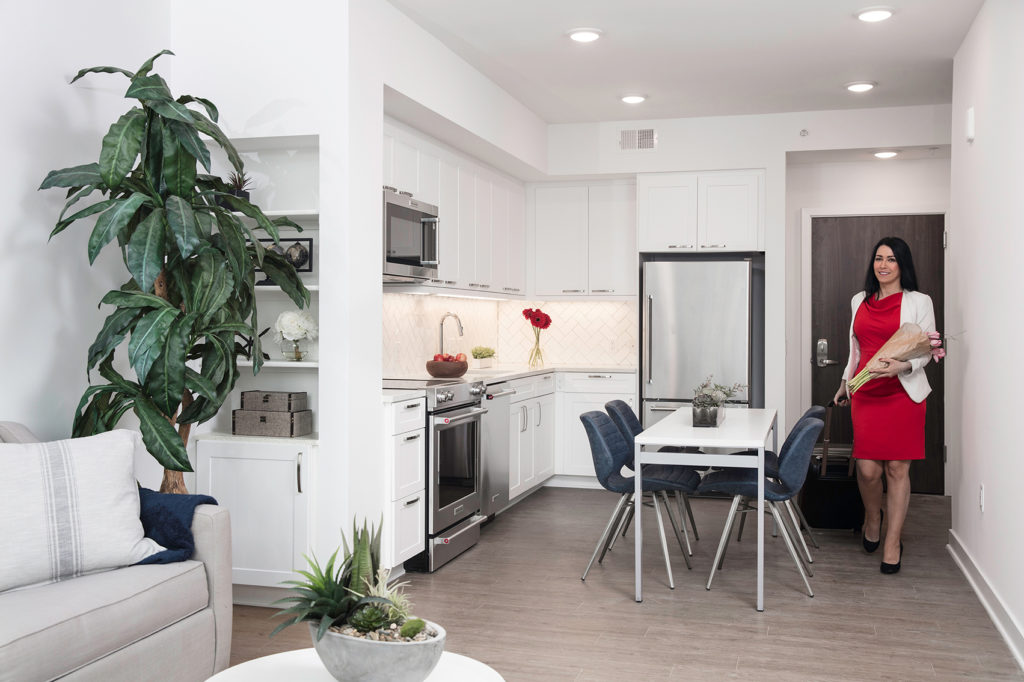 For business travellers, being away from home could change their lifestyle. However, staying in a serviced residence with all its conveniences allows the travellers to gain work-life balance while they are out on short-term assignments.
Thanks to this rising demand, hotels install kitchens and convert hotel rooms into serviced apartments. I once stayed in a privately-owned home that offers facilities, housekeeping, and even optional kitchen service (someone will buy ingredients from a local market and will cook for you for a fee). These hybrid properties offer home-style living while overseas.