Setting a new benchmark: Experience the Wonder. Full. with Ovolo
Contributors are not employed, compensated or governed by TD, opinions and statements are from the contributor directly
With a new brand identity that promises guests a stay filled with unique surprises and unforgettable experiences, Ovolo Hotels is transforming the hospitality business. In a freewheeling conversation, Girish Jhunjhnuwala, founder and CEO of Ovolo Hotels, talks about the origin, evolution and way ahead for the hip, young and refreshing brand.
TD: Love the very hip and friendly look/feel/language of the brand! What's different with Ovolo Hotels? What sets you apart from all the brands out there?
Girish Jhunjhnuwala (GJ): At Ovolo, we always have fun and don't take ourselves too seriously. By doing this it means we are able to stay engaged and creative, but also when our team members are smiling, laughing and having fun, our guests tend to as well – it's infectious! We like our guests to feel this from the moment they enter our hotels, and through every touchpoint they have with us.
We pride ourselves on being in touch with the modern traveller through award-winning interior designs, detail-driven comforts, complimentary value-added services like the mini bar, breakfast, Wi-Fi, and more, and cutting-edge technology. When I founded Ovolo, I wanted to do away with all the things that made travelling difficult or frustrating – whether it was outrageously priced minibars or a lack of accessible power points in the room. We want to make our guests' lives effortless when they stay with us, and that guides us through all our decision making. This has led to accolades such as being acknowledged for hotel and accommodation excellence, receiving the 'Hotel Brand of the Year' at the 2019 HM Awards.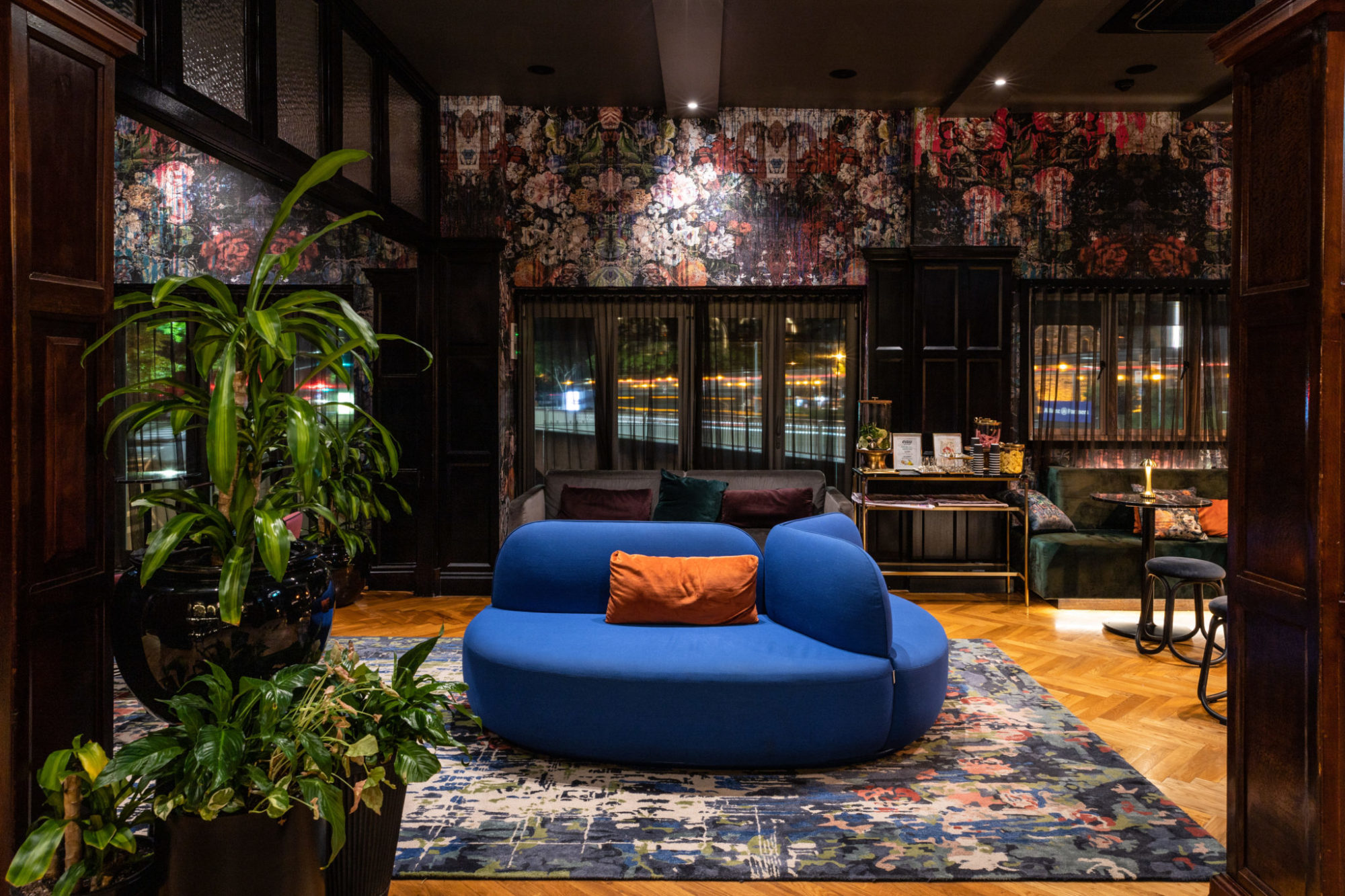 TD: You say you like pushing the boundaries and rather try and fail than not try at all — what failures have you experienced in your career? What have you learned from this and how do you apply this now to the brand?
With every failure or setback, there is an opportunity to pivot, learn from what happened and make a change for the better. Because of this, it's hard for me to pinpoint any significant failures, as every challenge has led to a new opportunity. For instance, I first started in the business of serviced apartments in Hong Kong. The interest was there; however they weren't being leased out at the rate I would've liked. That's when I decided to repurpose the model to the boutique hotel business – and Ovolo was born! I applied the same principles we see in Ovolo today, priorities being for the modern traveller, functional and art-focused properties. You can always turn a negative into a positive if you stay positive in your thinking.
TD: You've purchased your first hotel in 2002 and have grown it as a brand tremendously. What's the secret to your success?
(GJ): More than places to stay, Ovolo Hotels are first and foremost destinations. Destinations to experience brimming with character, each hotel is a uniquely rich adventure, full of eye-catching art and vibrant atmosphere. Add to this an eclectic portfolio of restaurants and bars bursting with flavour and you have a world where every moment of every stay is filled with wonder.
In addition to this, our consumers connect with us because we are authentic. We create genuine connections with our guests, and this is at all levels – from our front desk team members to myself (guests can email me directly with feedback on their stay with us). So many brands try too hard to be something they're not.
Lastly, we've also grown strategically. Ovolo first launched in Hong Kong, and it soon became apparent that a large proportion of our guests (almost 25%) were Australian. For some reason, our model resonates extremely well with the Aussie traveller, making sense for our first international expansion to be into Australia. We were born in Hong Kong and grew up in Australia, enjoying great success with more to come, and we've just announced our next international acquisition in Bali – another key market for Australia.
Our success is not only about doing what your customers want, but also as a hotel brand, going where you know they are travelling.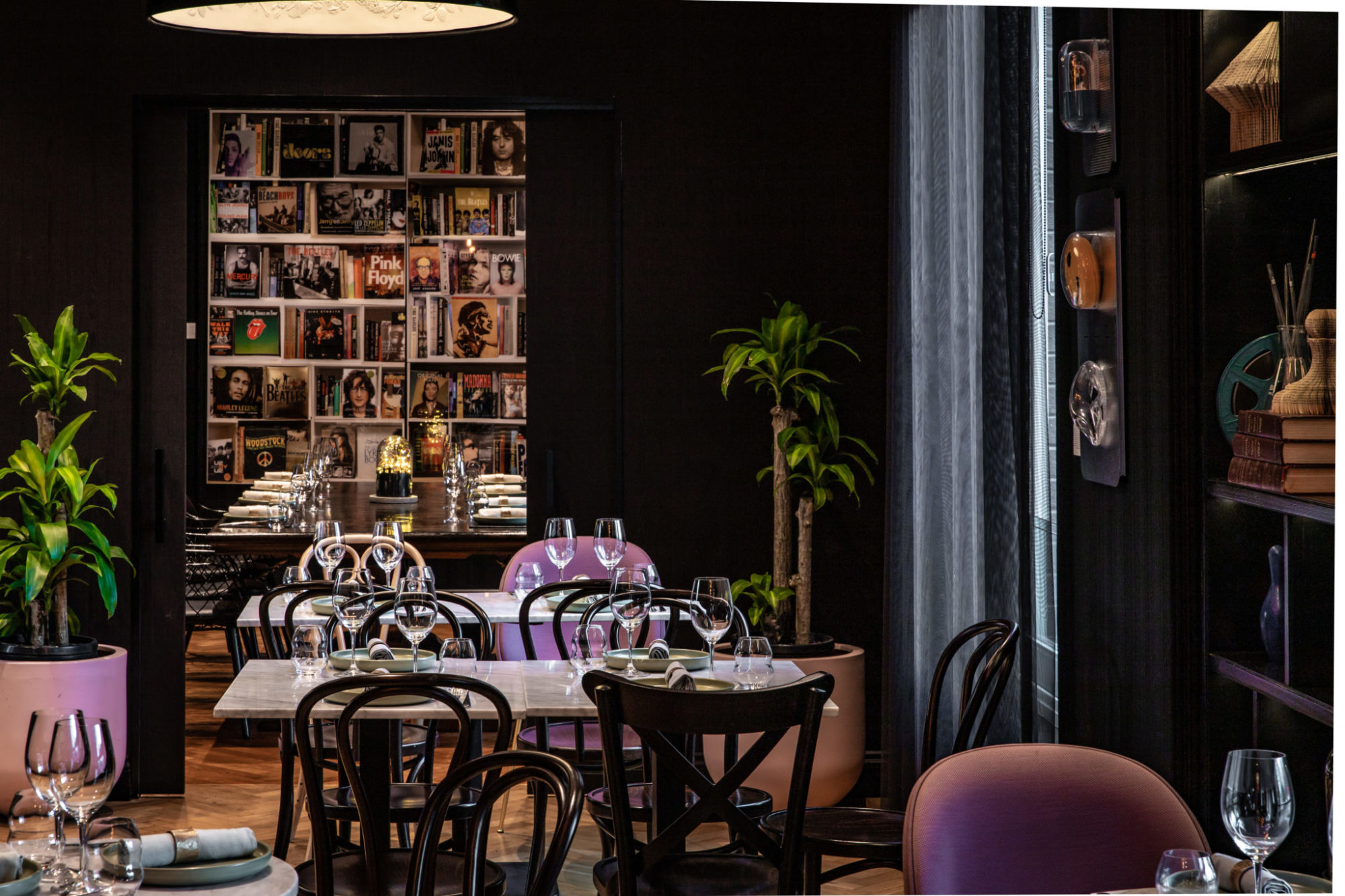 TD: New year's resolutions are always 'in' this time of the year. What's going to be different this year? What's in store for 2020?
(GJ): Alongside renowned branding and identity agency THERE, Ovolo set out to create a brand evolution that celebrated this idea, of Ovolo hotels as destinations, packaging the sentiment in one all-encompassing brand positioning – introducing Wonder. Full.
A major component of Ovolo's brand evolution was realigning the identity with the overall and unique hotel experience. Sophisticated yet creative and quirky interiors, and an increasingly design-savvy audience gave us an opportunity to elevate our brand whilst maintaining the innovative, disruptive yet cheeky spirit that continues to drive us in everything we do.
Aimed at capturing moments of wonder, inspired interiors and delightful details, a fresh approach to art direction was developed to support the idea of 'Wonder. Full.' and to better convey each hotel's unique character and offering.
In addition to the brand evolution, Ovolo has unveiled a new brand architecture introducing the By Ovolo Collective – each hotel unique, each one special, the more guests explore, the more they'll find. This distinctive collection of hotels includes Nishi Apartments Canberra, the introduction of The Sheung Wan Central Hong Kong (formally Mojo Nomad Central) and Ovolo's new Bali property due to open in the 4th Quarter of 2020.
Watch this space, guests will be able to experience Wonder. Full. everywhere.