Worth visiting: Seven of the most breath-taking forests in the world
Husqvarna Group, a provider of outdoor power products and solutions for forest, park and garden care, has compiled photos of seven of the most awe-inspiring forests in the world.
As a company that works with forests and gardens, it's safe to assume that Husqvarna is somewhat of an authority when it comes to assessing the beauty, uniqueness and quirks of the world's best forests. Recently, they came up with a list of seven of the best forests that are well worth a visit.
Crooked Forest – Poland
Speaking of quirks, the Crooked Forest of Poland has got to be one of the quirkiest on the list. With its bent trunks, its trees (about 400 of them) have been proven to be Instagram-worthy, making up part of a beautiful and unusual forest in Gryfino, Poland. There are many theories around why their trunks are bent. Some say they were designed to grow this way to create furniture, while some say that a bad snow storm pushed the trunks to this position.
Black Forest – Germany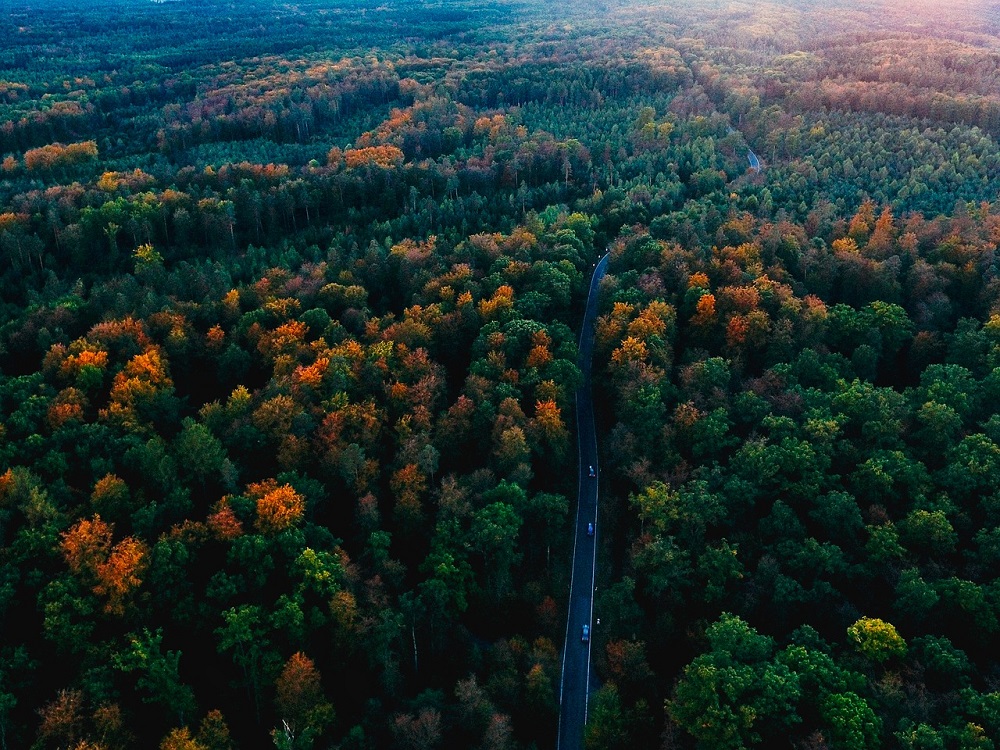 Having more than just impressive trees, the Black Forest is known for its rich evergreens and as the setting of the Grimm Brother's fairy tales. The forest is surrounded by spa towns, thermal baths and vineyards. And if that isn't enough, there are also waterfalls, lakes and ancient stone bridges waiting to be discovered.
Sagano Bamboo Forest – Kyoto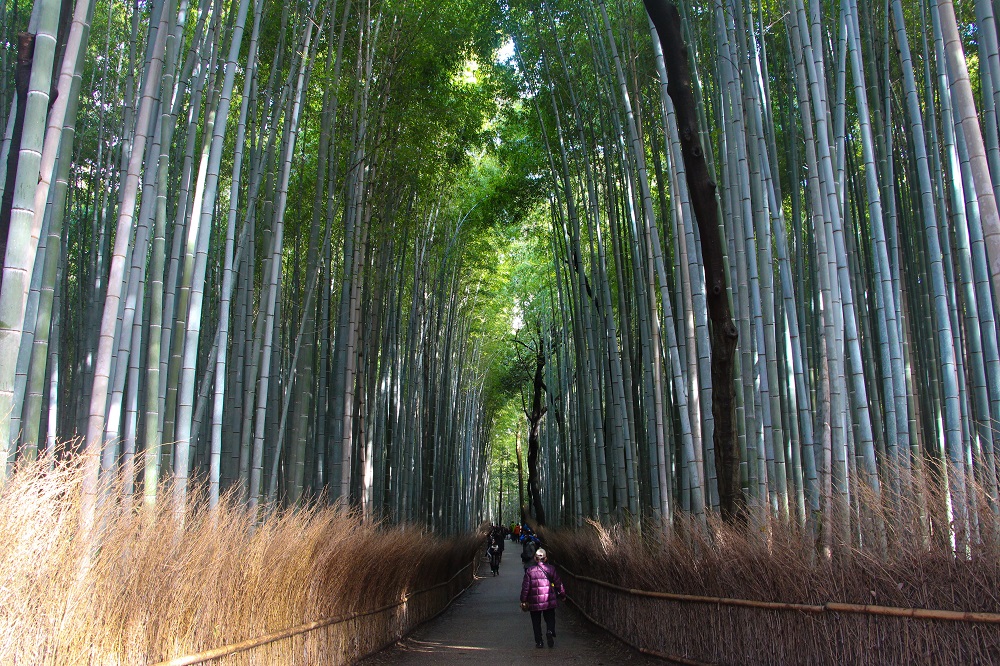 Located in the Arashiyama district in western Tokyo, the Sagano Bamboo Forest is a hot spot for tourists. To avoid getting lost in the crowds, make sure to visit early morning and try to avoid weekend trips. The forest has become so popular not only for its trees but also for the sound it produces. The Ministry of Environment included this forest on a list of 100 Soundscapes of Japan.
Hallerbos Forest – Belgium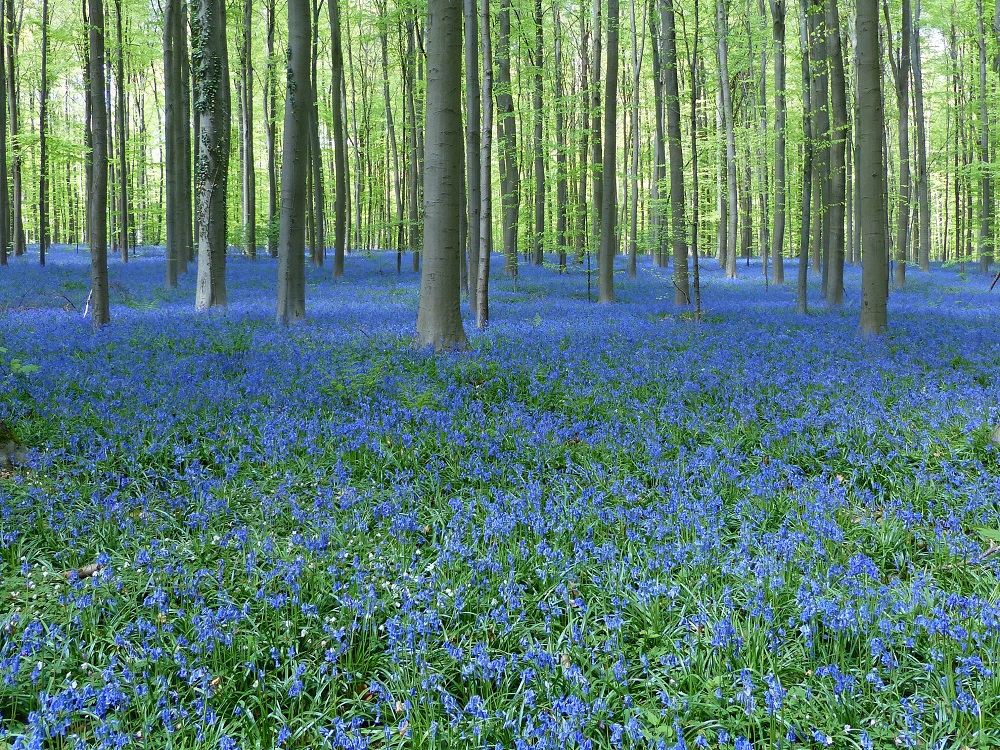 Most of the old trees in Hallerbos Forest were removed by occupying German forces back in the first World War but a full reforestation project brought it back to life. Today, it's also known as the 'Blue Forest' for its colourful carpet of Bluebells and giant Sequoia trees – the world's largest single trees.
Lake Kaindy – Kazakhstan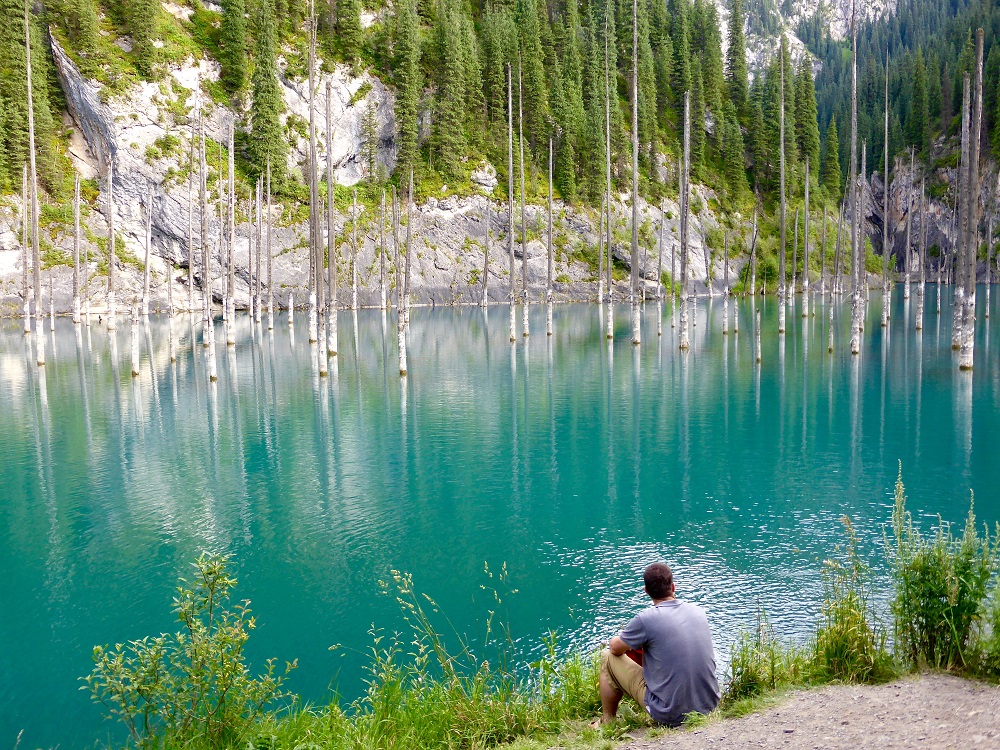 A truly unique site, Lake Kaindy is an ecosystem that was formed as a result of an earthquake in 1911 that formed a dam, trapping the pines in cold rainwater. The cold water helps to preserve the underwater roots, which makes it an interesting find, especially for ice divers. When the surface freezes over the winter, the area is also popular with ice fishing groups.
Avenue of Baobabs – Madagascar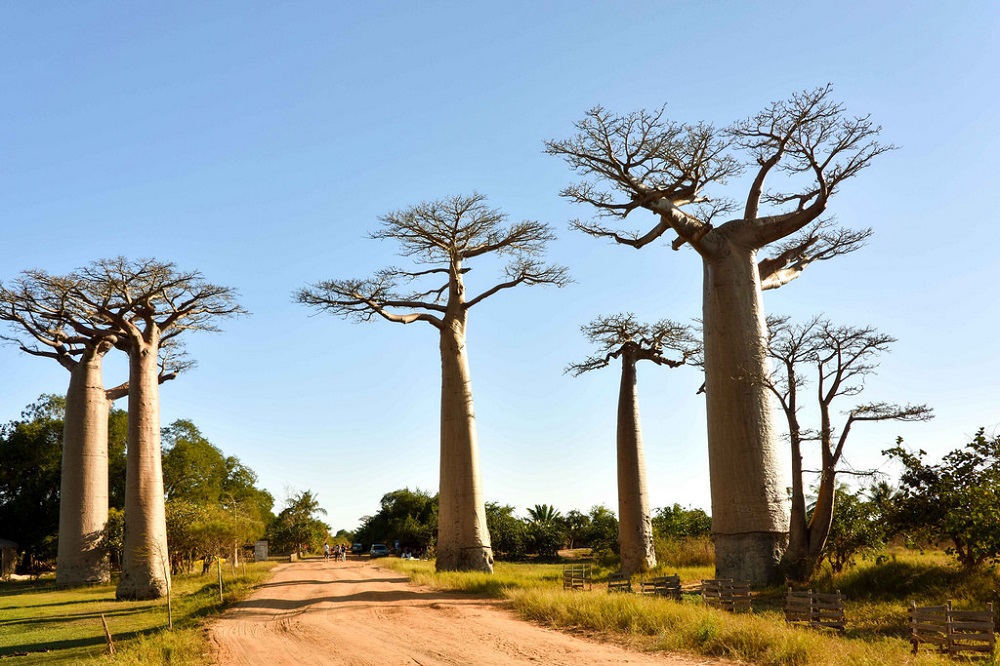 The trees in this Madagascar forest are strangely out of proportion, making it a worthy addition to this list. Gigantic in size, one grove even has a road crossing underneath, to let travellers pass through. More than 20 of the trees here are over 30 metres high and 800 years old. The trees here can hold 32,000 gallons of water, helping to preserve water in drought conditions.
Gardens by the Bay – Singapore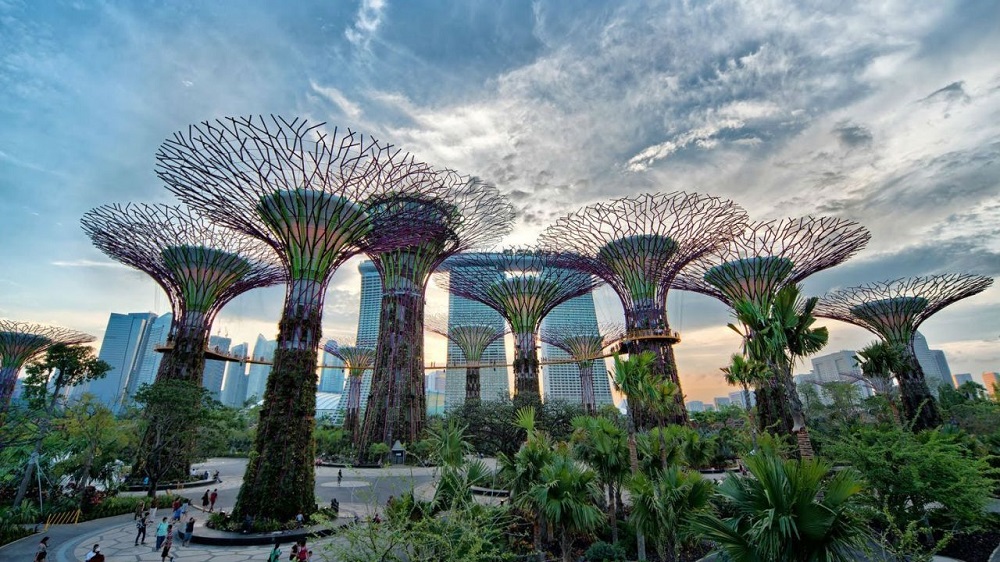 Thriving in an urban setting, the trees in Gardens by the Bay look straight off the future – a modern solution to protecting wildlife and plant growth in today's world. The forest is made up of over 162,000 plants and 18 man-made structures shaped like trees, standing at 25 to 50 metres tall. Visitors can walk on the vertical gardens, which support an aerial walkway. At night, the forest comes alive with sounds and lights.