Is the sharing economy safe for corporate travel?
The sharing economy enables individuals to lend and avail goods and services to one another for a fee.
Some of the well-known companies in this economy are Airbnb, Couchsurfing, Uber, and Grab. Since their creation, these companies have worked hard to earn the trust of normal travellers, but in the recent years, they are also trying to gain the business of corporate travellers. Partnerships with companies guarantee a number of travellers per year and create continuous income which is useful for all companies – especially startups.
As most of the companies operate using an online platform, trust has become a currency in the online and sharing economy. It is all about reputation – usually measured by online ratings and reviews.
As duty of care and safety are of paramount importance for travel managers, sharing companies are putting money and time into efforts to curate options to accommodate corporate travellers.
Sharing economy x corporate travel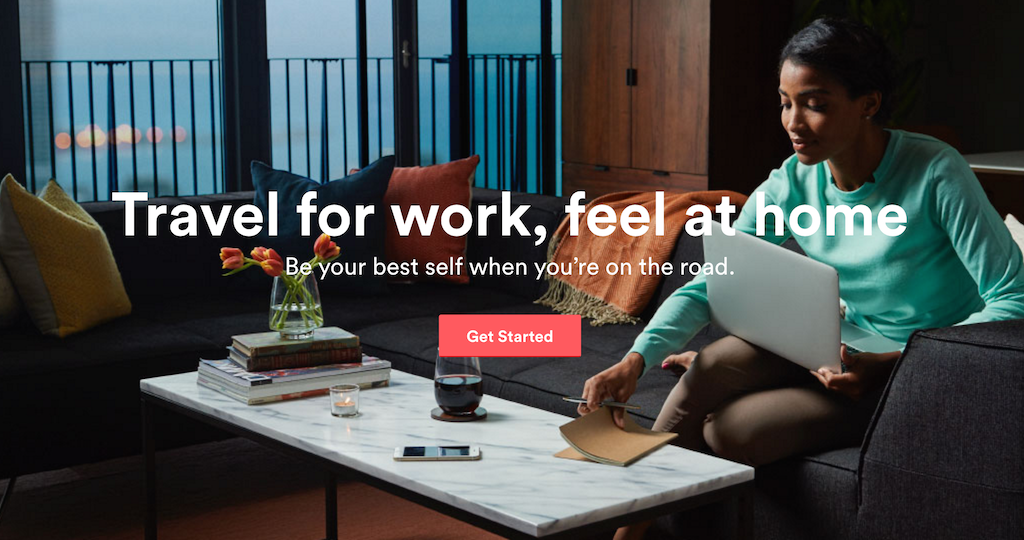 This is a lucrative market; corporate travel is a key driver of the global economy. Global Business Travel Association estimates that annual global business travel spend hit a new record this year, at USD 1.2 trillion. By 2020, this figure could reach USD 1.6 trillion. That significant growth rate impacts not just the business travellers themselves, but also the companies they travel for and the vendors that serve these travellers.
Although most of the companies in the sharing economy are B2C companies, they branch out to servicing business travellers. Airbnb has Airbnb for Work, while Grab, Uber, and Lyft added "for Business" to their names to denote the new target market.
"In 2016, the number of business trips on Airbnb tripled"
"Business travel is a significant growth driver for Airbnb – more than 10% of trips on Airbnb are for work. In 2016, the number of business trips on Airbnb tripled with more than 250,000 companies using Airbnb for business travel and 18,000 new companies sign on per month," Alvan Yong, regional lead of Airbnb for Work in APAC & EMEA, told me in an exclusive interview.
Kenji Soh, APAC head of travel and Taiwan office manager of Goldman Sachs, represented the corporate buyers and travel managers at a panel in ACTE Global Summit & Corporate Lodging Forum in Singapore on 18 July. He revealed that businesses have three major considerations in travel management: efficiency, value for money, and safety – with the safety of travellers being the utmost priority.
Travel managers book decent hotels and rental cars to ensure the safety of their travellers. However, the sharing economy has its own set of advantages. For example, Airbnb offers a cheaper alternative for business traveller's accommodation. Selected listings qualified for this market ensuring that it caters to the different needs of corporate travellers.
"Incentivised to stay the weekend… shown by an increase in nights booked (average of 6 nights vs 4 nights)"
"Airbnb for Work makes it easier to travel for work without sacrificing the comforts of home, with features like WiFi, workstations and all the essentials for business travel. Business travellers are now incentivised to stay the weekend exploring local neighbourhoods as shown by an increase in nights booked (average of 6 nights vs 4 nights) where more than 50% of extended stays included a Saturday night," Yong said.
"Companies and travel managers also have a suite of tools, such as a corporate dashboard for visibility in financial reporting, itineraries and partnerships with travel management companies and expense management companies," he added.
While Airbnb usually offers cheaper costs compared to luxurious hotels, unresolved safety issues make travel managers worry and, most of them, are not willing to take the risk to knock off a few dollars.
While travel managers seemed reluctant embracing short-term rentals as a viable option for accommodations, it is a different story in the ground transportation sector. According to the most recent data on travel and expense report management company Certify, business travellers prefer Uber and Lyft for ground transportation services dominating the market, accounting for 70.5% market share. This majority share was of course taken by taxis not too many years ago.
To that end, Uber and Lyft partnered with major global travel management companies so they would be featured on the travel management company's new ground transportation platform.
"A more planned travel experience"
"Uber is one of the few things people use frequently for personal and business travel; there's a huge need for separating business from persona. The other piece is that as a business traveller, there are different needs and expectations for the core rider experience. The business traveller is much more of a power user, and has a more planned travel experience," said Greg Greiner, head of product for Uber for Business, in a past interview.
Safety concerns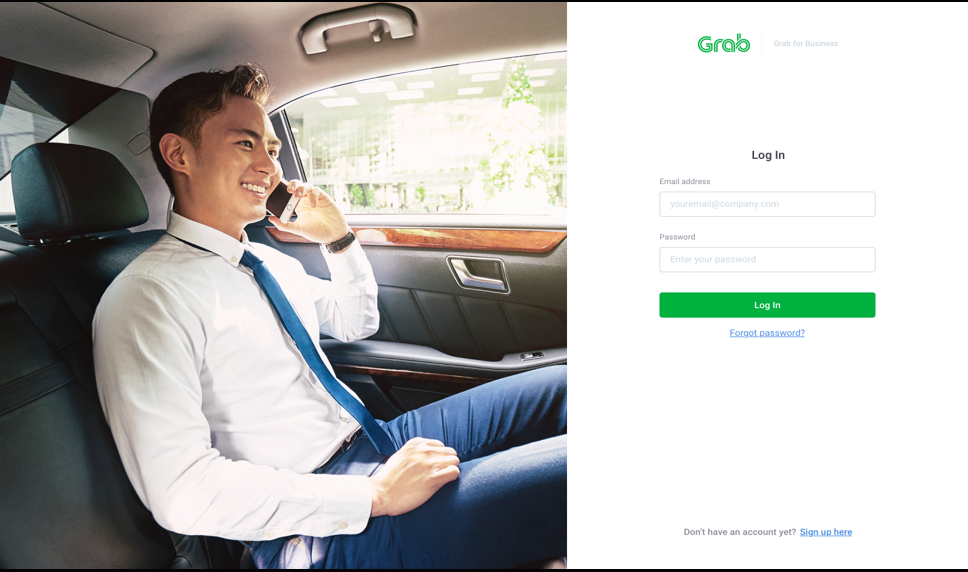 The safety of the sharing economy is one of its prevalent issues. We heard many horror stories of nuisance lenders and customers. For example, some Airbnb listings received complaints either for unlawful renters or for rude guests.
The sharing economy is facilitated by identity verification, which is the companies' way of keeping providers and consumers of goods and services in check, as well as to facilitate transactions. Due to the fact that these businesses operate in grey area, governments worldwide have begun instituting new regulations to deal with these issues. This is another key aspect that travel managers look into when arranging travel – whether the sharing company is legal to operate in that particular country; if not, they look for another option.
At the same panel, Dileep Kannan, regional lead of Grab for Business, said: "Safety is relative to culture and country."
Although the concept of safety is inherently different in each country because of its culture, certain key steps will be the same. Kannan added that Grab is implementing layers of safety standards and internal regulations to ensure the safety of guests or consumers. He said that Grab has a rigorous registration process that will screen the thoroughly screen the driver partners.
The company also rolled out new safety features inside the app that enables passengers and drivers to call for help through an SOS button.  Lastly, the company implements a three-strike policy that will result in blacklisting nuisance drivers after three strikes.
"Machine learning and predictive analytics to deter suspicious activity"
Airbnb for Work also implements safety precautions. "Our community's safety, both online and offline, is our priority…As a technology-driven company, to help prevent bad actors from ever accessing our platform in the first place, we use machine learning and predictive analytics to deter suspicious activity. Some of our existing measures include our global customer support team standing by to help 24/7, secure payments, on-platform messaging, online profiles, reviews and more," Yong said in our interview.
Sharing economy is still lacking to serve the needs of corporate travellers but it has immense potential with the data it collects, especially in the marketplace. With this massive data, companies can develop features that will augment the safety of partners and consumers.
Moreover, this data can be used in a meaningful way for businesses to develop. The connectivity and seamless transfer of requests, delivery, and payments are at the heart of this digitised economy.