Sheikh Saud opens WTTC Middle East & North Africa Leaders Forum in Ras Al Khaimah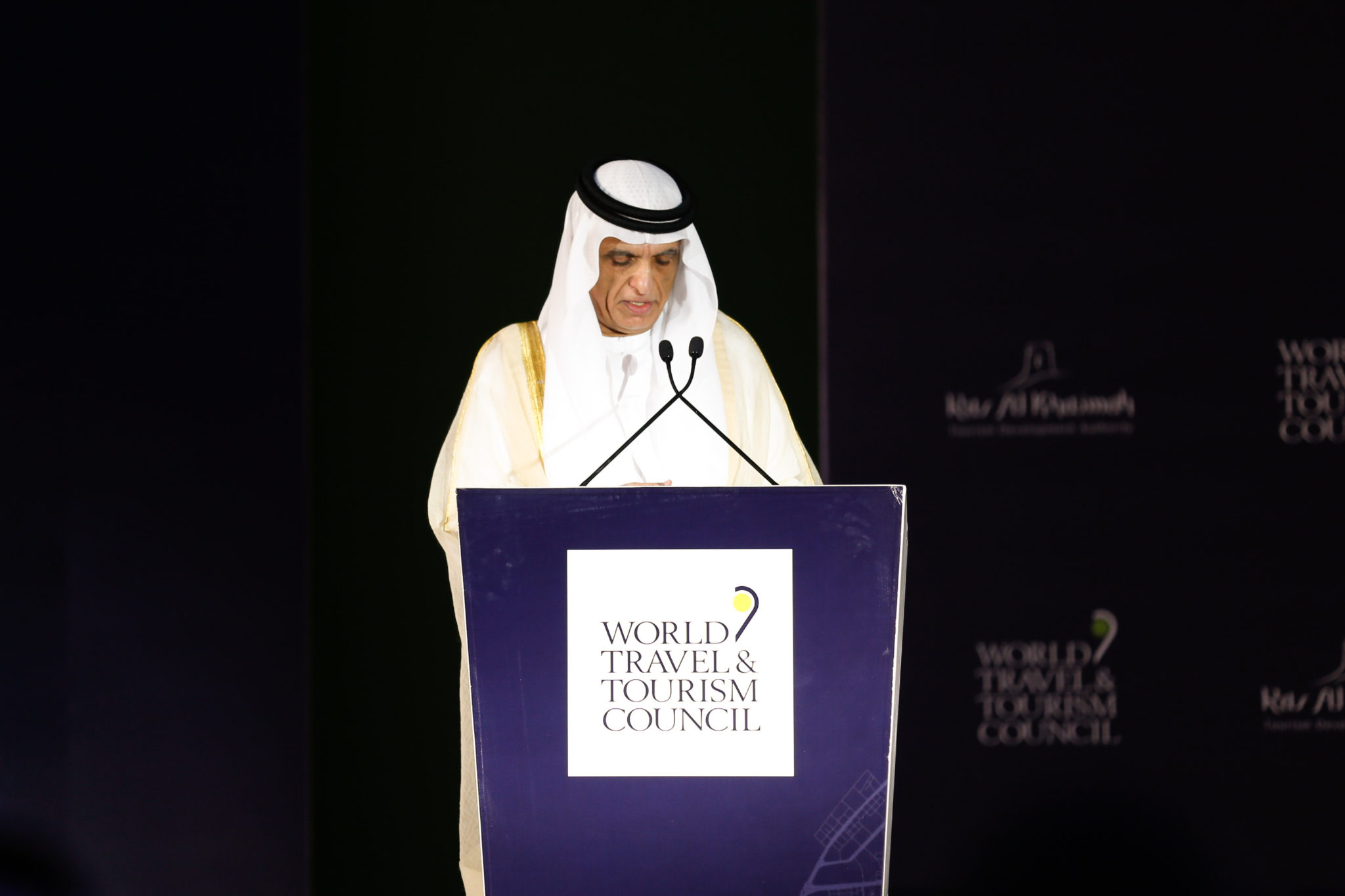 Sheikh Saud bin Saqr Al Qasimi, UAE supreme council member and ruler of Ras Al Khaimah, officially opened the inaugural edition of the World Travel & Tourism Council (WTTC) Middle East & North Africa Leaders Forum 2019, that took place at Al Hamra International Exhibition & Conference Center in Ras Al Khaimah.
The one-day event featured a keynote speech from Sheikh Saud, who highlighted tourism's pivotal role in the sustainable development and growth of the emirate's economy. "We want to create an emirate that is thriving sustainably, both economically and socially, for the benefit not just of all those who live here, but for the entire UAE. Currently, no single sector of Ras Al Khaimah's economy makes up more than 30% of GDP. And in terms of tourism, we've witnessed huge growth – tripling our visitor numbers from under 400,000 to over 1 million in just 7 years," said Sheikh Saud.
Raki Philips, chief executive officer of Ras Al Khaimah Development Authority, who delivered the welcome address to the audience said: This forum is a proud moment for Ras Al Khaimah as it continues to be the fastest growing destinations in the region. Guided by our Destination Strategy 2019-2021, we remain focused on diversifying the emirate's tourism offering; attracting foreign and local investment within the tourism sector; nurturing home-grown small and medium enterprises to create further employment and business opportunities for Emiratis."
Gloria Guevara, president and CEO of WTTC said: "Around 200 delegates from 45 countries have participated in our first ever Middle East North Africa Forum. The UAE is one of the leading tourism economies in the region and in 2018, tourism in the UAE grew four times faster than the region as a whole."
Held in partnership with Ras Al Khaimah Tourism Development Authority, the forum brought together government agencies, industry associations, CEOs and senior leaders of the top travel and tourism companies, experts, and media from across the region, in an effort to explore contemporary issues facing the sector and discuss growth opportunities to advance the regional agenda.