Shuttling through Jordan: New service launched for winter travellers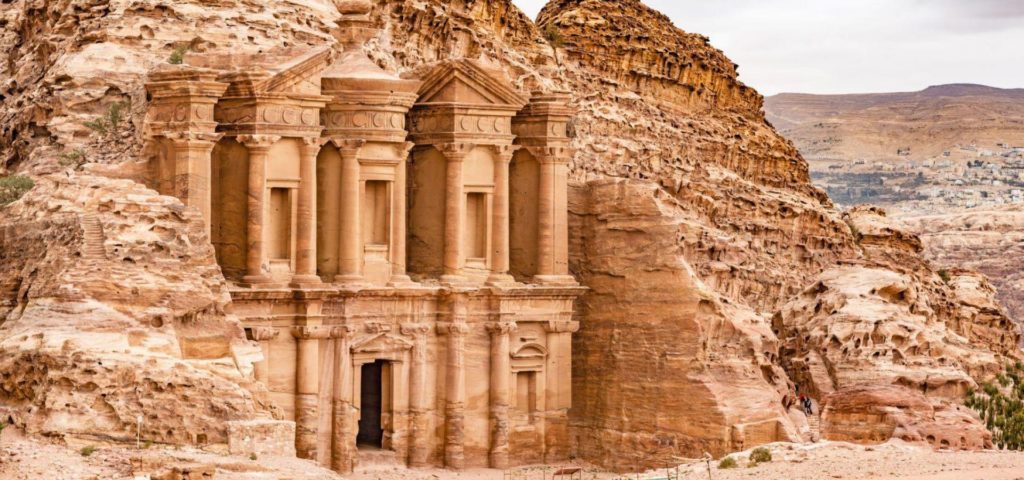 Jordan has been emerging as a popular destination with European travellers and low-cost airlines like Ryanair, Easyjet, and Norwegian have all recently taken notice of it. As more and more travellers are eager to visit the Middle East, airlines are providing more efficient and cost-friendly options.
To keep up with the steady flow of tourists and increased demand, Jordan Shuttle, the first service of its kind is now offering a shared shuttle service. The rise of tourism in Jordan also brings a rise in independent travel, specifically as travellers feel safer than in previous years and are eager to explore on their own.
It's easier than ever to travel to famous sites like the lost city of Petra, one of the Seven Wonders of the World and a UNESCO World Heritage Site, the Wadi Rum Desert, or the impressive capital city, Amman known for its well-preserved ancient Roman ruins and dynamic history.
Direct flights arrive into Queen Alia International Airport in Amman and King Hussein International Airport in Aqaba.
How shuttles will help
Shuttles offer a low-cost solution for European tourists arriving via air who are looking for an affordable and convenient transportation option. Jordan Shuttle is operated in coordination with each individual airline meaning that the shuttles are timed with arrival and departures to and from Europe. The shuttles operate seven days a week and are booked online providing peace of mind for arriving or departing tourists while also being a low-cost solution for European tourists.
Jordan Shuttle also assists with travel to the old city of Jerusalem in neighboring Israel, bridging the border between the two countries which can sometimes be challenging to visitors looking to cross. Use of the shuttle service bridges the gap between these major sites making them more accessible and providing reliable and safe options for independent travellers.
Main Connections offered from Jordan Shuttle include:
Amman Airport – Amman
Aqaba Airport – Aqaba
Aqaba Airport/Aqaba City – Eilat Hotels
Amman – Petra
Amman – Jerusalem
According to the World Travel and Tourism Council, "The Middle East [too] has been a buoyant market for the travel and tourism industry" and according to estimates, tourism and travel in the Middle East is projected to reach USD 165.3 billion by the year 2025.
"Travellers are eager to learn more about this dynamic destination and are preparing to visit in the coming year. As the 2018 winter season quickly approaches, travel experts in the region are ready to welcome European travellers and show them all that Jordanian hospitality has to offer."