Silversea Expedition guests witness the Aurora Borealis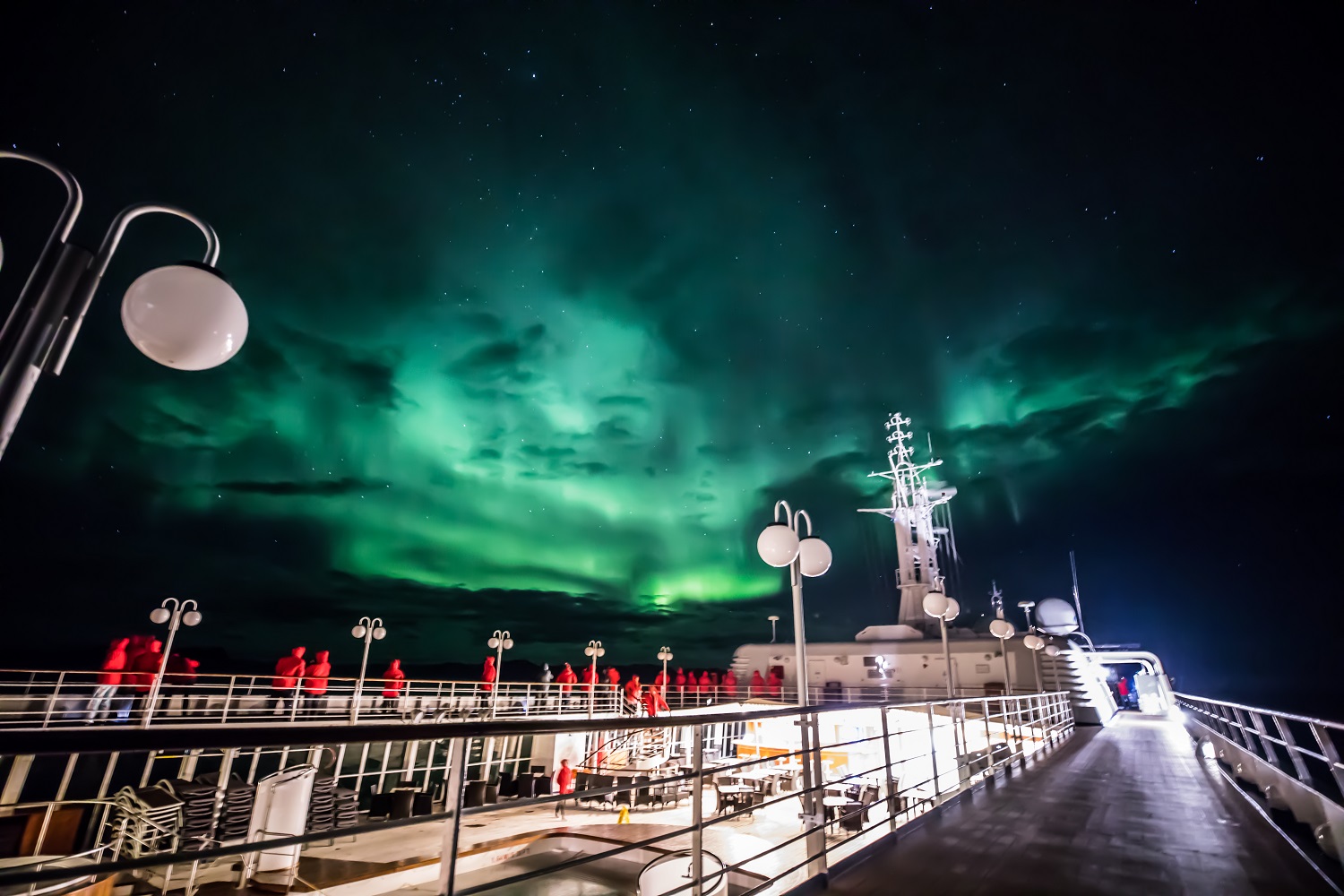 Guests aboard the Silver Cloud sailed off the southwest coast of Greenland to witness the otherworldly green lights dancing across the night's sky.
Crossing of the northern lights off their bucket list, guests on Silversea's Silver Cloud were treated to a once-in-a-lifetime spectacle on 4 September 2018. It was a spellbinding finale to a day spent exploring Qeqertarsuaq, a small town on scenic Disko Island.
They had hiked through scenic trails to reach cascading waterfalls, and a bay of icebergs, before seeing the northern lights — which are formed by electrons interacting with gases in the magnetosphere.
Conrad Combrink, Silversea's senior vice president of strategic development for expeditions and experiences, commented on the event: "It's a real privilege for us to enable travellers to unlock such thrilling experiences as witnessing the northern lights.
"Silver Cloud was in the right place at the right time"
"Using our expert knowledge and our collective experience, we create the conditions for our guests to enjoy remarkable travel experiences across the world; we're delighted that on this occasion Silver Cloud was in the right place at the right time for our guests to witness a once-in-a-lifetime display. Moments like these are what travelling deeper is all about."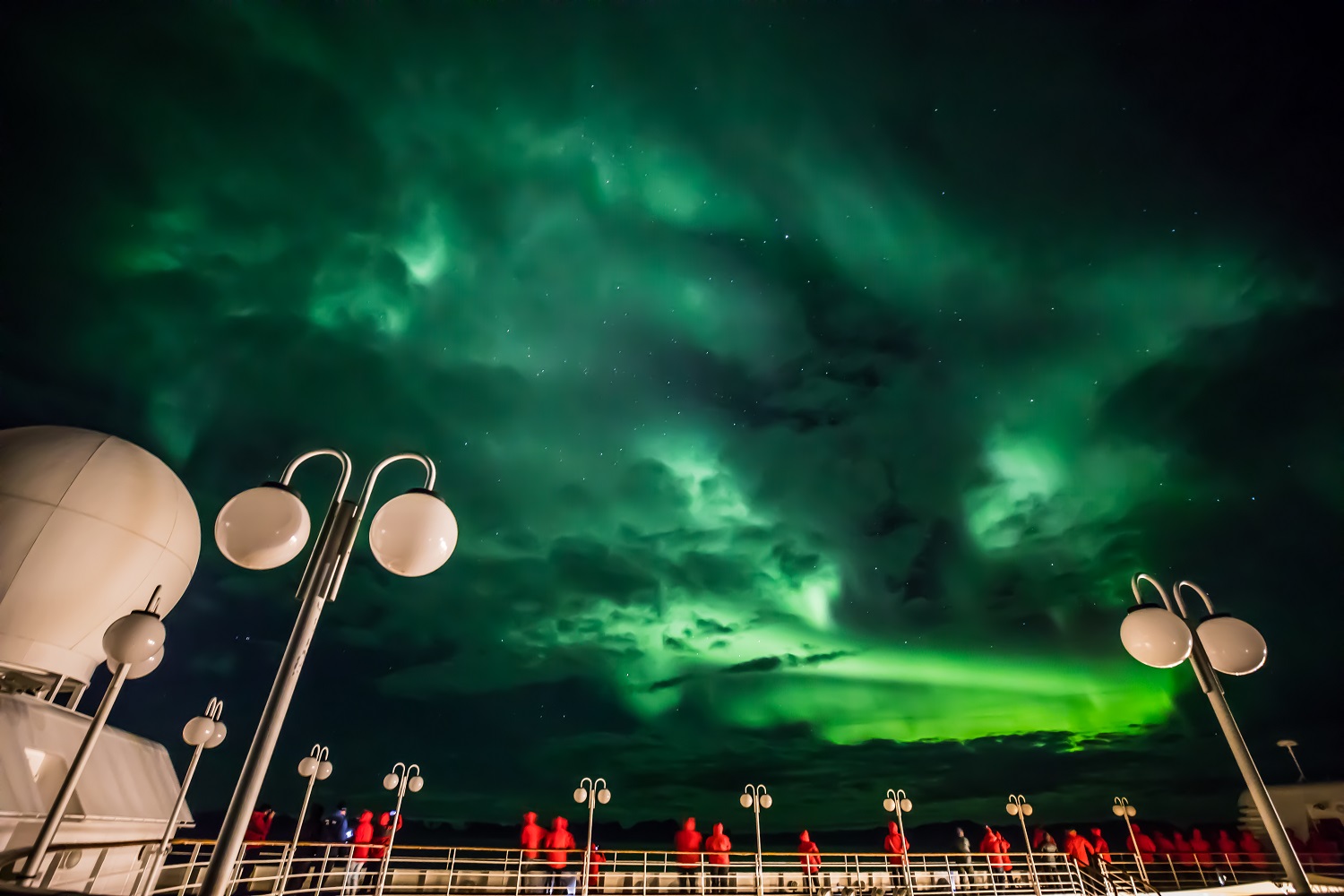 This year, Silversea Expeditions celebrates its 10th anniversary of luxury expedition cruising. Over the past decade, the cruise line has brought travellers to some of the most coveted, and often times, hard to reach places in the world. Silversea sails to over 900 destinations, taking guests closer to fascinating cultures and unworldly landscapes.
Silver Cloud can host 254 guests and carries a fleet of 16 Zodiac crafts and 10 kayaks. It will return to Greenland on several expeditions in 2019, including voyages departing from Kangerlussuaq on 26 August and 11 September – during the optimal time period for spotting the northern lights.