Singapore concludes massive flagship tech event after full reopening
MICE in Singapore is back as we know it as the country just hosted a massive tech event, Asia Tech x Singapore (ATxSG), which brought together 16,600 hybrid attendees from 93 countries and regions and 26,000 event visits. The Singapore Expo also hosted 600 exhibitors showcasing the latest tech products and services and more than 350 speakers who shared expert insights across 200 conference sessions.
From 31 May to 3 June, Singapore hosted Asia Tech x Singapore (ATxSG), Asia's flagship technology event that convened global leaders and decision-makers across the technological ecosystem to discuss the opportunities and challenges of the digital future. ATxSG is the largest tech event in the region that comprises trade shows, government summits, and conferences.
It is also the first in-person event of that scale in Singapore after the country's full reopening to fully-vaccinated travellers. There is no better place to hold this event than in Singapore as the country is positioned at the apex of technological innovations in the region.
The four-day event kicked off with the exclusive invitation-only ATxSummit held at The Ritz-Carlton, Millenia Singapore which gathered more than 2,000 guests and 80 speakers from 30 countries to discuss current and emerging tech issues and the opportunities to harness the power of digital, to build an inclusive digital future.
On 1 June, the ATxAI conference dove deep into the future of AI technologies. The ATxInspire segment spotlighted female leaders in tech and showcased diversity in the space.
At the same time, ATxEnterprise and ATxImpact took place at the Singapore EXPO from 1 to 3 June. 600 exhibitors from all over the world filled the three halls of the venue. The whole event saw more than 16,600 hybrid attendees in the long-awaited return of MICE in Singapore.
Preferred MICE destination in Asia
The MICE industry in Singapore is expected to recover after the full reopening of Singapore to fully-vaccinated travellers. In 2021, Singapore hosted more than 200 events attended by 49,000 attendees; and already hosted more than 150 events attended by at least 37,000 delegates in the first three months of this year.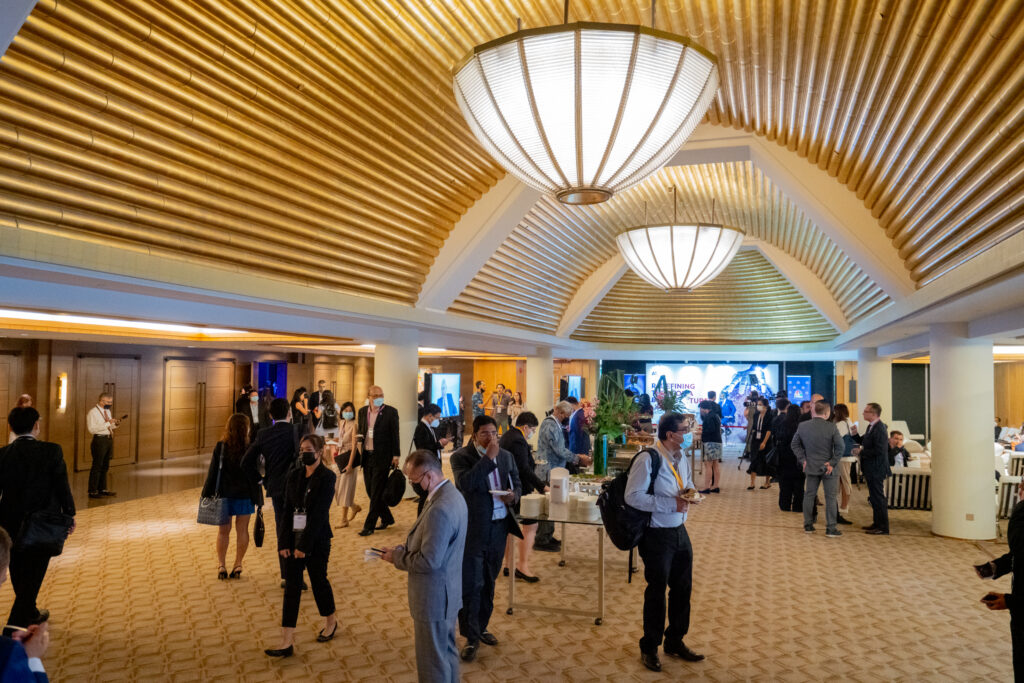 Apart from the recent ATxSG flagship event, the country is also set to host several marquee events, especially in Q3 2022. The robust pipeline of MICE events, such as the Food and Hotel Asia – Food & Beverage (5–8 Sept) and Food and Hotel Asia – HoReCa (25-28 Oct), reflects event organisers' confidence in Singapore's fundamentals – its vibrant business culture, excellent infrastructure, stable government, and stellar track record in delivering high-quality events.
"Singapore is a relatively easy place to conduct business. This is the best place for us to host events as we give our delegates confidence that this is a good, safe, and conducive place for us to run business and to have face-to-face meetings," says Calvin Koh, Director of Sales ConnecTechAsia, Informa Markets.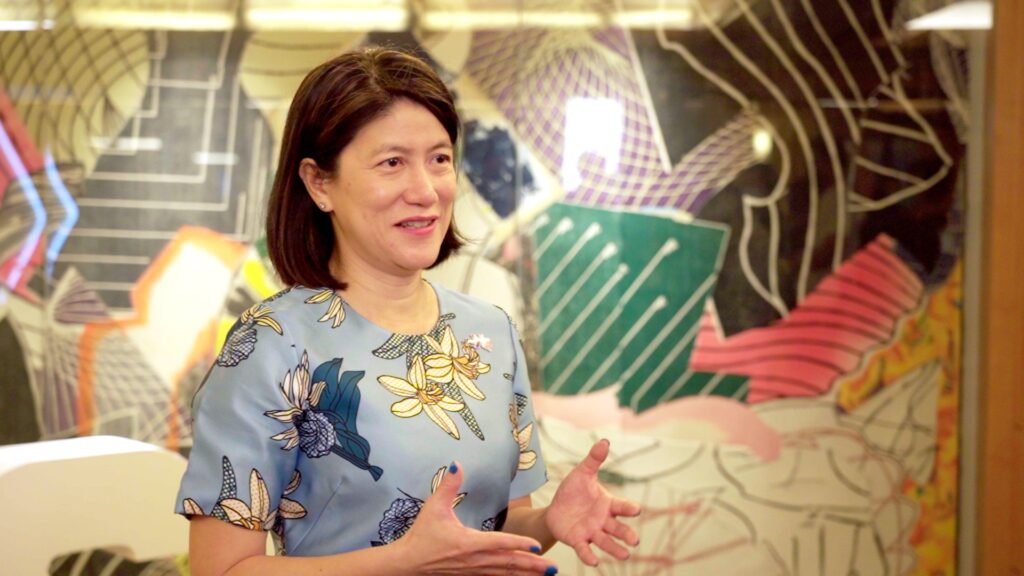 MICE in Singapore is adopting sustainable ways to hold events moving forward. The recent ATxSG event employed some sustainable practices like exchanging plastic bottles for paper cartons for guests' refreshments. The event also used less paper by not providing physical copies of the agenda and guides. Instead, the event made use of technology like QR codes for digital guides.
The summit adopted a hybrid format that combines a physical in-person event as well as a rich virtual experience. This enabled online attendees to have a somehow similar experience and interaction as the physical audience.
"Having a digital event and virtual audience to allow us to reach out to a much wider audience across the world is really important going forward. The opportunity for some people to gather to have that conversation and yet be able to reach out to a much larger audience in a very sustainable way," Chi Hsia Foo, Assistant Chief Executive (International), Infocomm Media Development Authority (IMDA) said.
The recent ATxSG event highlights the readiness of Singapore to host large-scale MICE events and adopt sustainable and innovative practices to meet consumers' demands. With strong support from government agencies, this proves that MICE in Singapore is definitely back!
LEARN MORE ABOUT MICE IN SINGAPORE