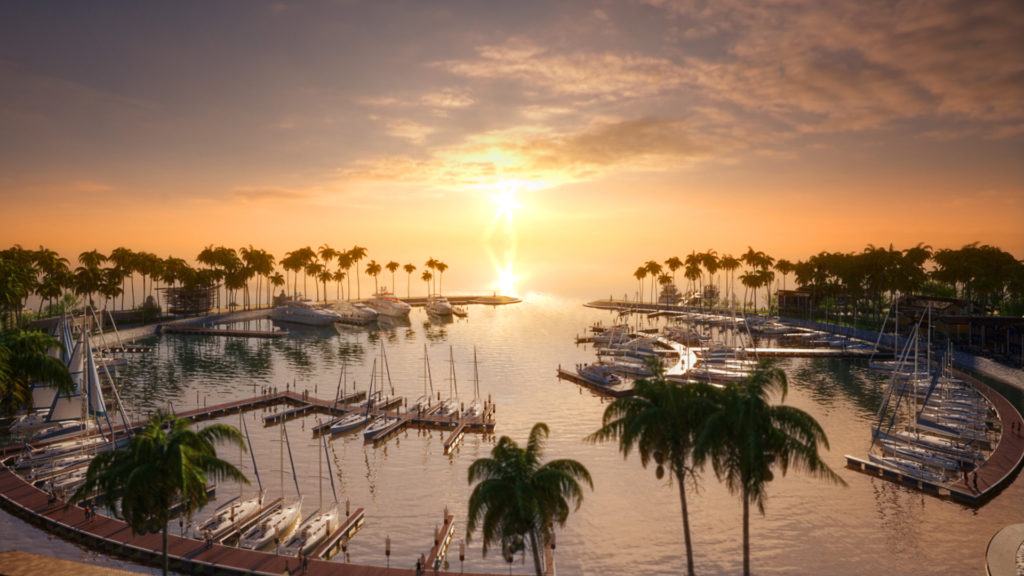 Singha Property Management Company has announced it has entered into a new partnership with Jalboot Holdings LLC to manage its luxury marina within the Maldivian Crossroads project.
The Crossroads development described as by Singha as "the largest integrated destination in the Maldives" has been crafted to lure the international family-leisure markets to the South Asian archipelago. Alongside the Marina, Crossroads also features a broad range of hotels, beach clubs, night life and shopping options.
The new partnership will see Jalboot draw on its experience in marine transport and marina management, as well as the provision of a "full spectrum water transport solutions for Crossroads".
"Jalboot has trail-blazed the creation of a water transport network in the UAE"
Indeed, it was Jalboot's experience which drove the new collaboration, as noted by Naris Cheyklin when I spoke to the Singha Estate CEO: "Singha Estate is very pleased that Jalboot will become an integral part of our CROSSROADS project.
"Under this cooperation, Jalboot expertise and professionalism on yacht services and shuttle boat services will play an important role in making CROSSROADS a truly exceptional leisure destination in the Maldives."
Thomas Rebollini, group chief financial officer of Jalboot Holdings LLC, said: "Singha Estate is a very progressive organization that has brought the first marina and the first inter-linked resort of its kind to the Maldives.
"Among our many similarities, Jalboot has trail-blazed the creation of a water transport network in the UAE as well. Together, we can create an experience unlike any others in the Maldives."
"collaboration with Jalboot will further elevate our strong position in the market."
Drilling down further into the Crossroads market strategy, Thiti Thongbenjamas, chief operating officer for Crossroads, opened up about the importance of the Middle East: "Singha Estate places a great emphasis on business synergy and strong asset diversification.
"Currently, the Maldives is an upscale luxury destination and is highly popular among Middle East travellers. We see great opportunity to open up new market segments and want to tap the mid-market and family segments as we believe there is a huge opportunity in the Maldives.
"Together with our project's unique selling point as the first multi-island integrated leisure and entertainment destination, Crossroads will cater to the preference of visitors from the UAE and broader GCC and this collaboration with Jalboot will further elevate our strong position in the market."