Six injured when two Carnival cruise ships collide in Mexico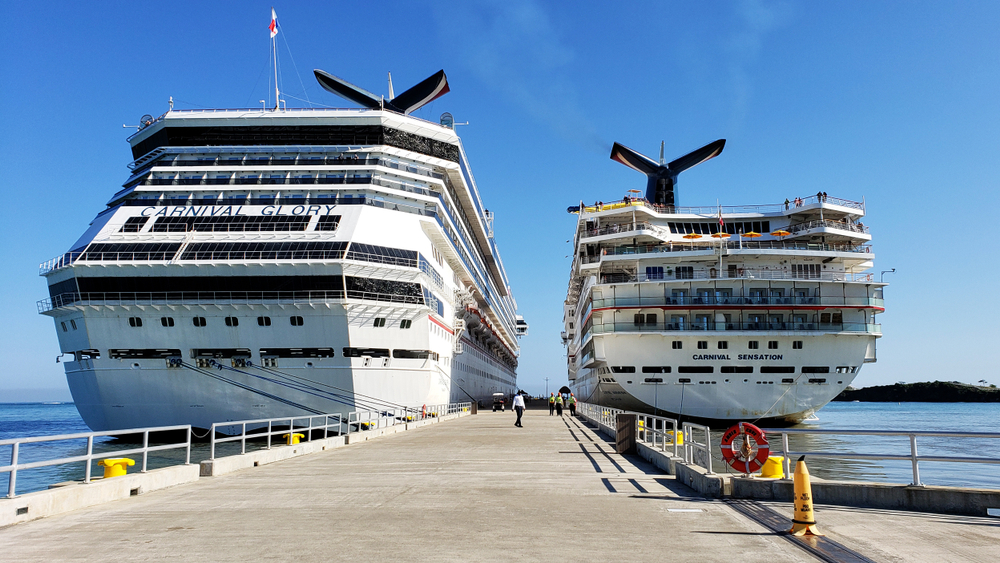 Carnival will provide passengers with USD 100 per room, onboard credit. Six people aboard the Carnival Glory suffered minor injuries when it collided with another Carnival ship, Legend, in the port of Mexico's Caribbean resort of Cozumel on Friday morning.
Civil protection authorities in Cozumel said the incident took place at around 8:30 am local time on Friday.
The impact caused damaged to the former. A passenger claimed that the incident happened due to rough sea conditions. The injured passengers went to Carnival Glory medical centre for evaluation.
"Carnival Glory was manoeuvring to dock when it made contact with Carnival Legend which was already alongside. We are assessing the damage but there are no issues that impact the seaworthiness of either ship," the company said in a statement.
Carnival added that the ship itineraries were not affected. Carnival Glory is now headed to its homeport in New Orleans. It is expected to arrive at the Port of New Orleans at 6 a.m. Sunday, the Port of New Orleans website says.
"The ship has been inspected by required authorities and there are no issues that impact our ability to sail safely back to New Orleans," the Glory's captain, Pero Grubjesic said in a letter. A formal investigation is underway to determine the cause of the crash.