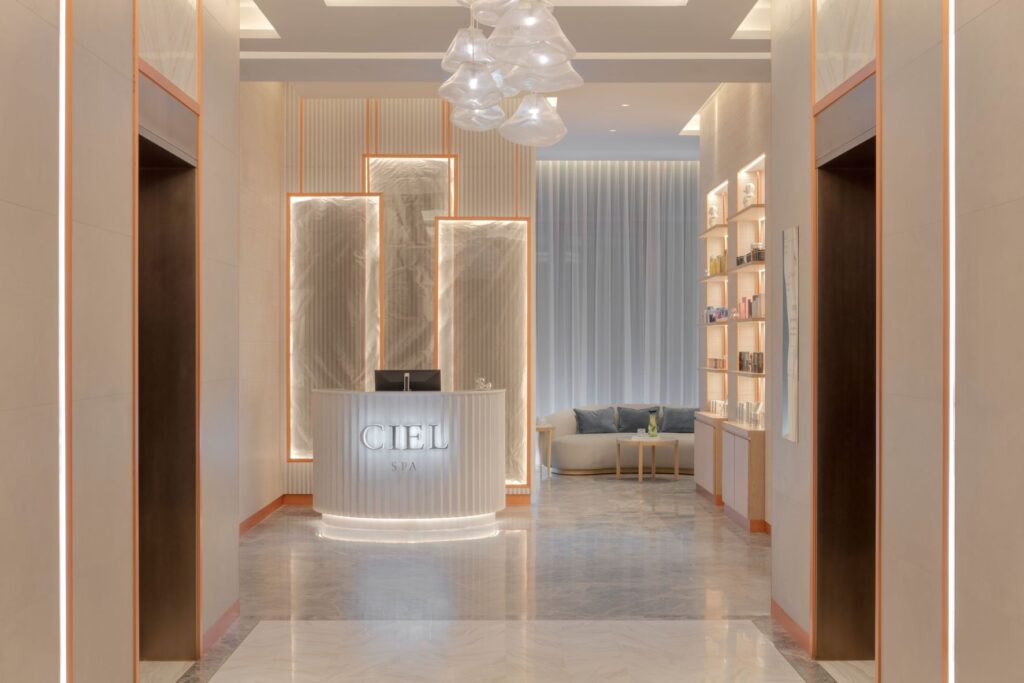 As the winter season arrives, SLS Dubai's luxurious and tranquil setting is introducing a serene offering to its guests with a bespoke "A Warmer Winter Spacation". Guaranteed to refresh, recharge, and restart your wellbeing during the most wonderful time of the year, discover the perfect festive indulgence for a blissful winter experience.
This season, guests can book a room for two and spend the night in one of the hotel's luxurious suites and enjoy a sumptuous breakfast spread while overlooking the sprawling skyline view. Luxury seekers will also be treated at Ciel Spa, a sanctuary devoted to relaxing the mind and body, with the innovative 60-minute Khus + Khus massage for two. Known for its holistic treatment infused with CBD, the Khus + Khus Herbal Fusion Massage cleanses and refreshes the skin while soothing the muscles and reviving the senses.
Take a break from the daily hustle and bustle of the city and head into the clouds at SLS Dubai for a winter season of reinvigorating the senses and making you feel better than ever before.
A Warmer Winter Spacation at SLS:
Price: AED1,499 (approx. USD 408.10) + taxes
Inclusions:
Room for two
Breakfast for two
60 Minute Khus + Khus massage for two
Validity: Until 29th of December 2022