Aviation round up: Smooth as silk, strong as iron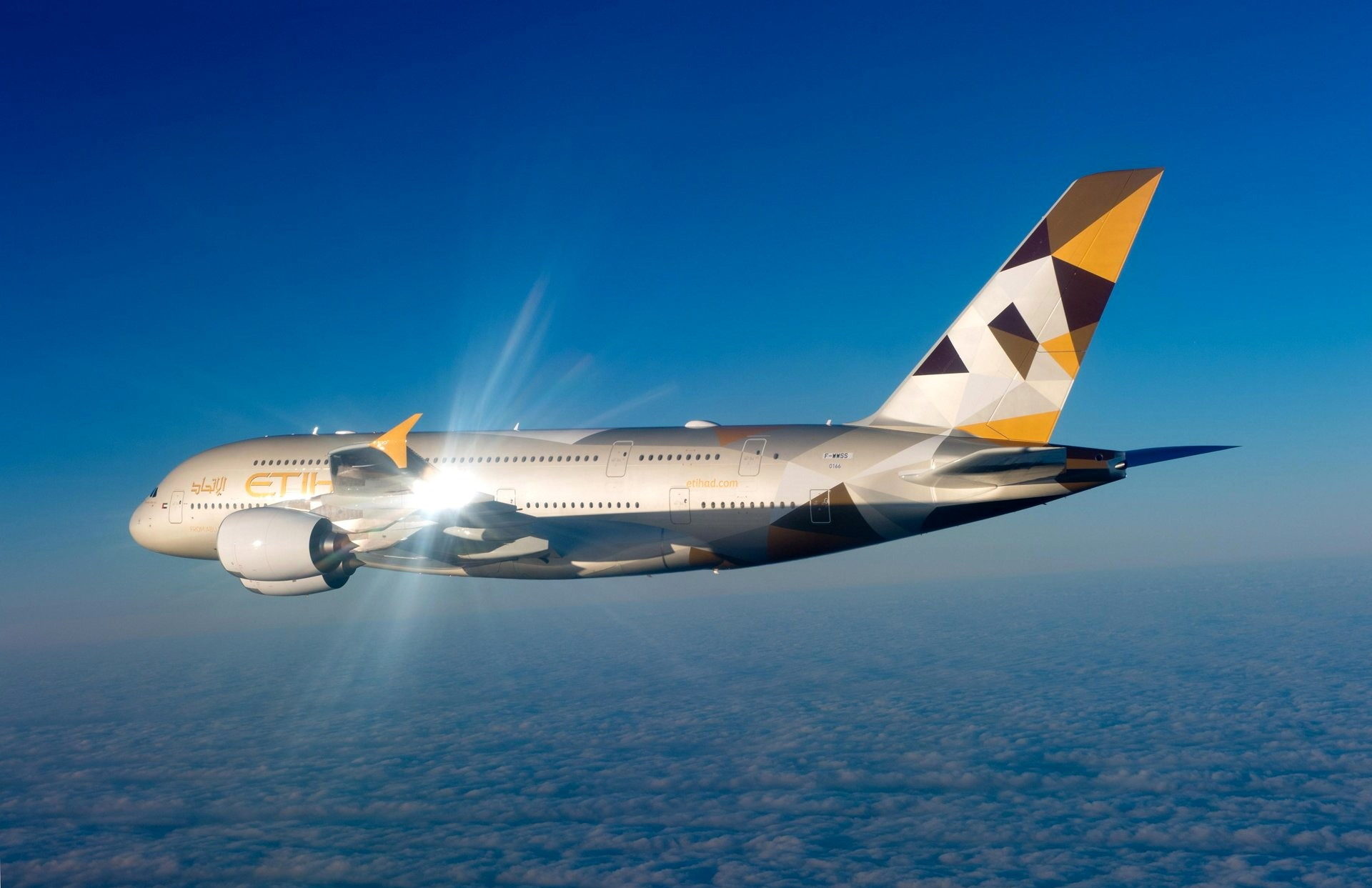 This week TD's aviation round up returns with news of JAL's Iron Man style upgrades, a selection of new destinations and the arrival of a Boeing 747 in a Dutch country garden…
First, news from the Middle East…
Seoul mates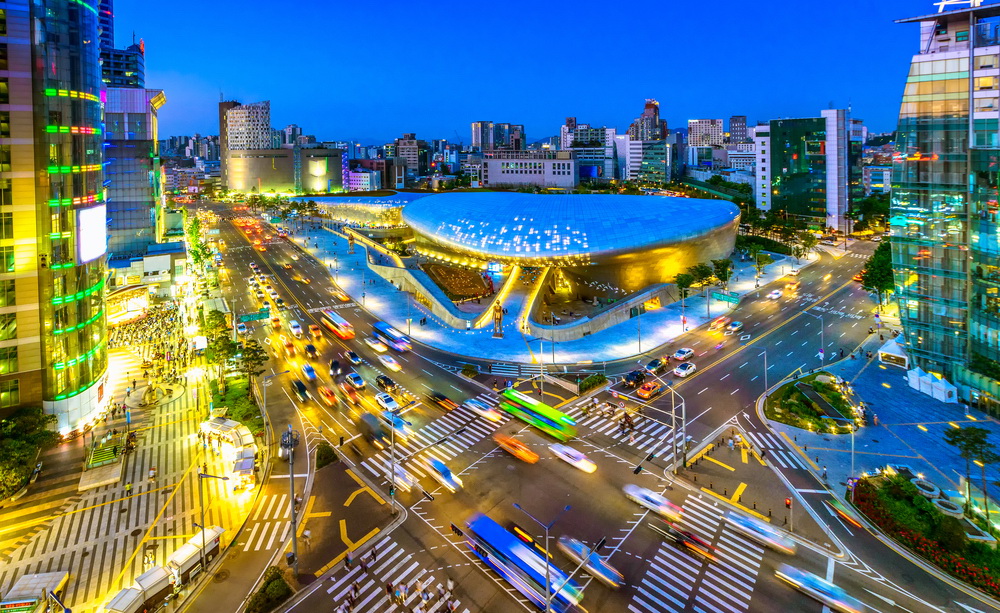 Following the successful launch of spa's daily flight between Abu Dhabi and Seoul eight years ago, the airline has decided to introduce the Airbus A380 on to the popular service.
The 486-seat aircraft will offer fliers the chance to experience the airlines luxury three room cabin, The Residence. The double-decker aircraft is comprised of 70 'Business Studios' and 405 'Economy Smart Seats'.
Robin Kamark, chief commercial officer of Etihad Aviation Group, said: "Since launching our services to Seoul Incheon in December 2010, the route has proved tremendously successful and we have welcomed over 1.2 million guests on our flights to and from Korea since then. This reinforces the strong ties between our two countries, and the importance Etihad continues to place on the Korean market.
Kamark added: "The introduction of our award-winning Airbus A380 will provide our guests with the most revolutionary inflight experience. The Etihad A380 embodies our 'Choose Well' brand promise perfectly, offering every type of traveller a flying experience tailored to meet their requirements, and to capture their imagination."
Flight schedule: effective 1 July 2019
| | | | | | | |
| --- | --- | --- | --- | --- | --- | --- |
| Flight No. | Origin | Departs | Destination | Arrives | Frequency | Aircraft |
| EY876 | Abu Dhabi | 2:05 | Seoul | 1135 +1 | Daily | Airbus A380 |
| EY873 | Seoul | 0100 | Abu Dhabi | 0545 | Daily | Airbus A380 |
Silky smooth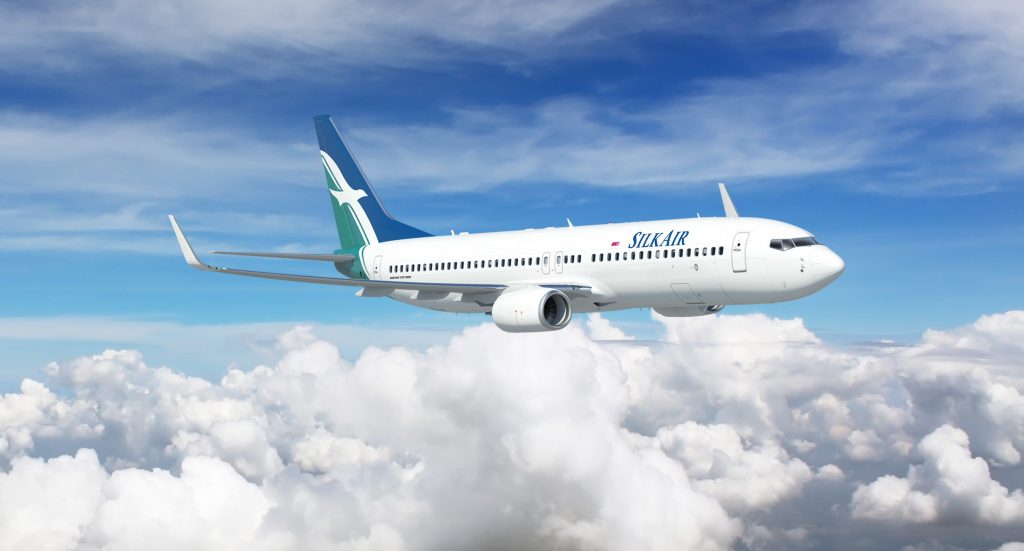 Singapore Airlines' regional subsidiary, SilkAir, has announced that it will be using Thompson Aero Seating for the upgrade of Business Class seats on its Boeing 737 MAX 8 fleet. The upgrades come as part of a series of cabin refurbishments, in line with the USD74 million (SD100 million) cabin overhaul required for the airlines smooth merger into its parent company.
The upgrades, which include new lie-flat seats in business class, and the installation of seat-back IFE systems in business class and economy class, will commence in May 2020. And will feature new lie-flat Business Class seats in a forward-facing staggered layout – in line with SIA's regional Business Class offering on its Airbus A350-900 medium-haul and Boeing 787-10 fleets.
SilkAir currently has five 737 MAX 8s in its fleet with another 32 on order. The new seats will be retrofitted onto aircraft already in the fleet, and installed at the time of arrival in Singapore for aircraft not yet delivered.
Strong as iron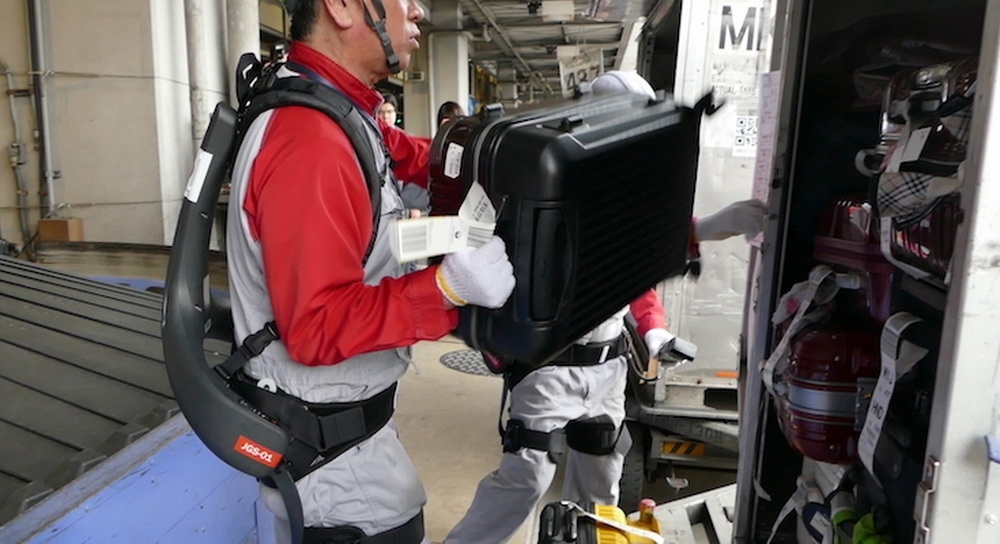 As the world moves forward through the Information Age, we have seen a spate of sci-fi style technology hit aviation, including AI powered chatbots, helping passengers select a flight; facial recognition to ease the woes of immigration and check-in or the return of supersonic jets.
However things just got super exciting for JAL ground support, with the arrival of strength enhancing exoskeletons.
Like Marvel's Iron Man, support staff will be soon be have access to wearable robotic devices, from the boffins at Atoun Inc, in order to improve productivity and help reduce any physical stress while lugging heavy items around at work.
The tech, ATOUN MODEL Y, mainly supports the lower half of the body. JGS plans to use the gear when staff sorts baggage from the conveyor belt to the containers and when storing baggage in the cargo warehouse. Prior to the order, select staff from JGS tested the device and provided high reviews. Currently, JGS is considering rolling out the gear to regional airports throughout Japan.
JAL Ground Service (JGS) has placed an order for 20 Atoun Model Y devices, 10 of which will be put into use by staff Haneda airport with the remainder heading to Narita airport.
Viva España
Gulf Air unveiled its first new destination for 2019,  Malaga – Costa del Sol in Spain. Running during the peak summer season, the service will operate from 14 June and until 15 September 2019.
Commenting on the new flight Gulf Air's CEO, Krešimir Kučko, said: "In line with our five year strategy to become the airline of choice, and in light of the recent adaptation of the new boutique business model, we are adding a seasonal destination to cater to summer's peak travel demand."
Summer appeal
He also commented: "Malaga is known for its summer appeal as a holiday destination and is very popular to our customers in the region. Gulf Air is flying to a direct point in Spain for the first time and we are excited to offer this opportunity to everyone this summer."
President of Costa del Sol Tourist Board and the Provincial Government of Malaga, Francisco Salado, welcomed the news.
"The new flight reinforces the importance of the objectives marked by the Tourist Board and its department of Connectivity & Emerging Markets. Gulf Air and Costa del Sol Tourist Board are already working on a co-marketing plan with the aim of promoting the destination and consolidating the flight frequency and future programming, based on a successful, ongoing, strategic alliance."
Take my breath away
Following nearly a week of travel a Boeing 747 arrived at the Corendon Village Hotel in Amsterdam yesterday, to take pride of place as a centre piece of the property's garden, where it will begin its new life as a 5D simulator experience for guests.
The aircraft had to cross 17 ditches, one provincial road and even a highway, with the A9 successfully crossed late Friday night.
Visitors will be able to walk on, over or under the plane and visit places which are normally inaccessible to the public. They can visit the cargo area where the luggage is loaded, learn about the fuelling of the plane, and take a look in the kitchen of the business class and the cockpit on the upper deck. They can even do a wing walk over the 30m long wings.
Full glory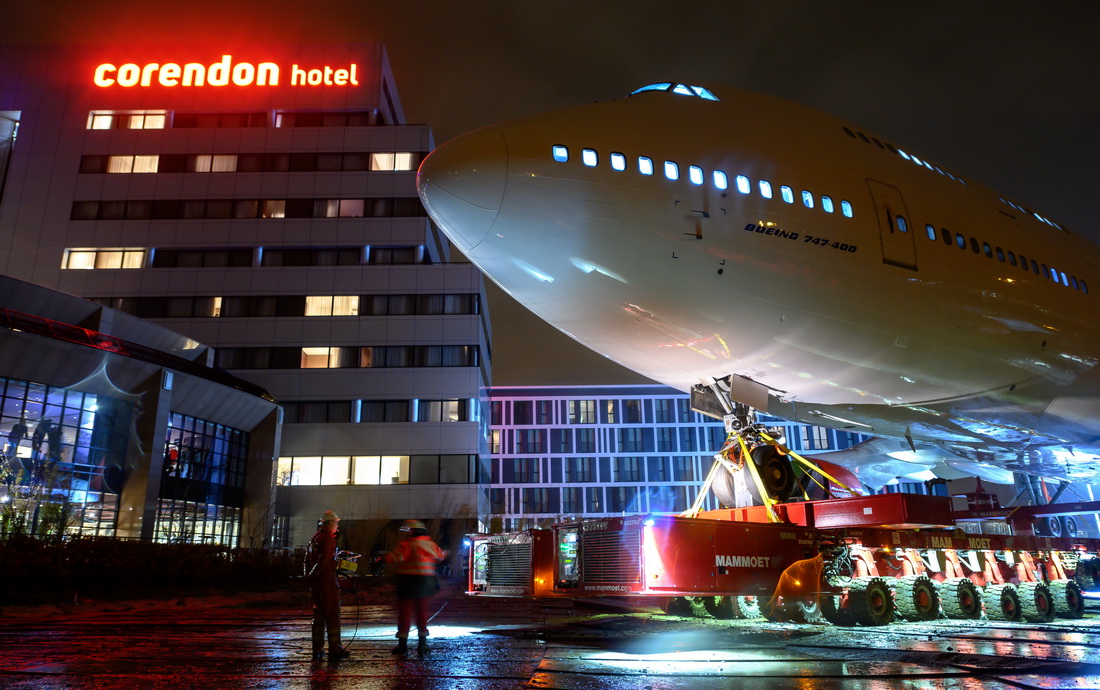 The aircraft in question, the former KLM aircraft 'City of Bangkok', first flew in 1989 when it took to the air following a blessing from nine Thai monks.
Corendon founder Atilay Uslu, said: "When I opened the curtains this morning, I saw her in full glory. I realized that after months of preparation we really succeeded in getting the plane to its final place with a lot of fitting and measuring. That kind of takes your breath away."
Here at TD, we put our best efforts to provide the latest and most valuable content to our readers. It is a true labour of love - where we work hundreds of hours each month - to make sure we offer meaningful content. If you value what we do, please consider a donation of any amount.
This would mean the world to us! Thank you and click here to proceed!