Snow-reliable glacier skiing events to open the winter season
As demand for snow-reliable ski resorts is increasing, glacier ski areas are at the top of many ski enthusiasts' wish lists. For the upcoming ski season, ski tour operator SnowTrex has put together packages for opening events in several glacier ski areas – some as early as October and November.
For those eager to put on their skis again, this is an excellent way to start the season: Glaciers provide natural snow-reliability, slopes are less crowded than during peak season, and après ski oriented guests can look forward to DJs, events and parties.
Ski & Show, Pitztaler Gletscher, Austria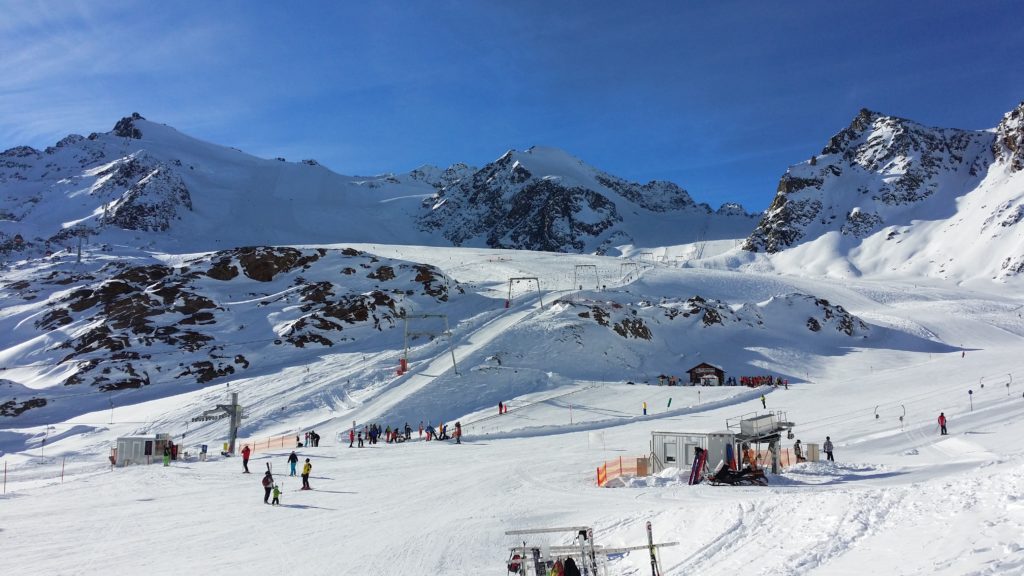 Regardless of your age, the annual "Gletscherfestival" (German for "Glacier festival") at Tyrol's highest glacier ski area (3,440 metres above sea level), is a great way to start the winter season.
This year, the event is scheduled for 19–20 October. Visitors are offered a range of activities, such as "Testivals" for skiing, snowboarding and freeriding, workshops, beginner ski courses for children and of course nightly entertainment such as barbecue nights and après ski.
Dates: 19–20 October 2019
Stay at: Pensions Pitztaler Gletscher, breakfast and lift passes included
Airports: Innsbruck (approx. 90 km), Friedrichshafen (approx. 205 km), Salzburg (approx. 265 km)
Glacier Love-Festival, Kitzsteinhorn, Austria

Another ski area offering skiing as early as October is Kitzsteinhorn in Kaprun, not far from Salzburg. However, the highlight many are looking forward to takes place a couple of weeks later, on 8–10 November.
"WOW Glacier Love", which is the official glacier opening event of the Zell am See-Kaprun ski area, is still somewhat of a newcomer among opening events, but it has already made a name for itself. At an altitude of 3,029 metres, visitors can look forward to several DJ live acts, après ski parties, equipment tests and various snow contests and activities. The freeskiing and snowboard contest in the fun park is a must for adventurous free-riders.
Dates: 8–10 November 2019
Stay at: Active by Leitner's, half-board PLUS and lift passes included
Airports: Salzburg (approx. 85 km), Innsbruck (150 km), Munich (approx. 215 km)
Mölltal Powder Opening, Mölltaler Gletscher, Austria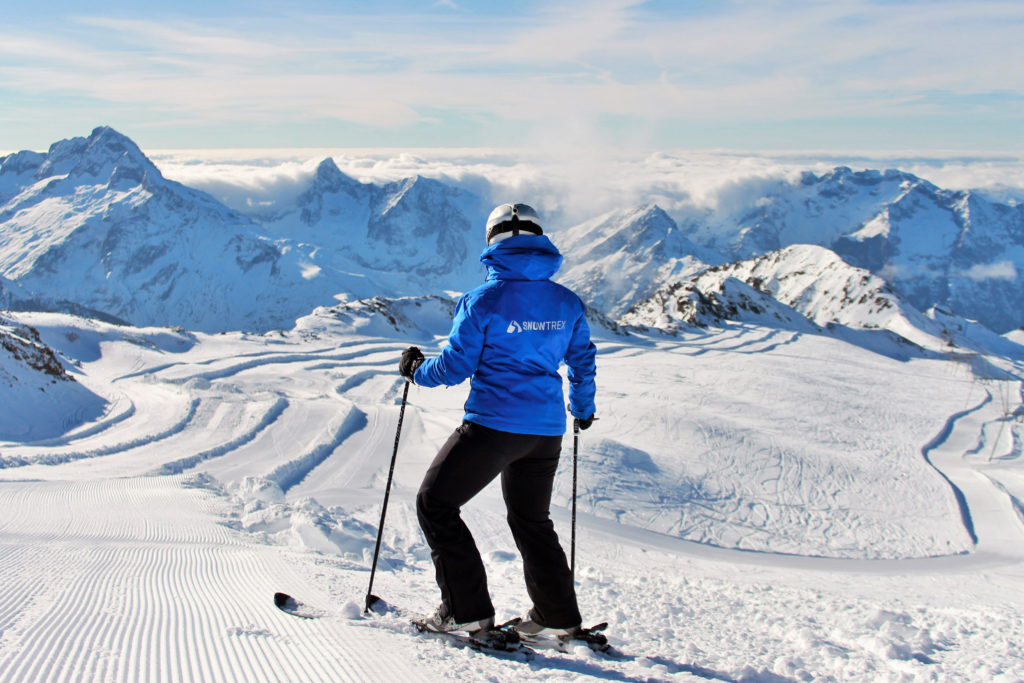 Mölltaler Gletscher is the sole glacier ski area of Austria's southernmost state Carinthia, and the season-opening here is always a lively event. Among other things, the ski area boasts an underground ski lift and a 7 km long FIS piste. The high-altitude (3,122 m) and high-octane Mölltal Powder Opening takes place on 9–10 November and offers a combination of powder snow fun and partying. In addition to ski equipment tests and parties, a programme with various activities in and outside the slopes is offered.
Dates: 9–10 November 2019
Stay at: Hotel Flattacher Hof, half-board PLUS and lift passes included
Airports: Klagenfurt (approx. 115 km), Salzburg (approx. 125 km), Innsbruck (approx. 220 km)
PowderWeek, Les 2 Alpes, France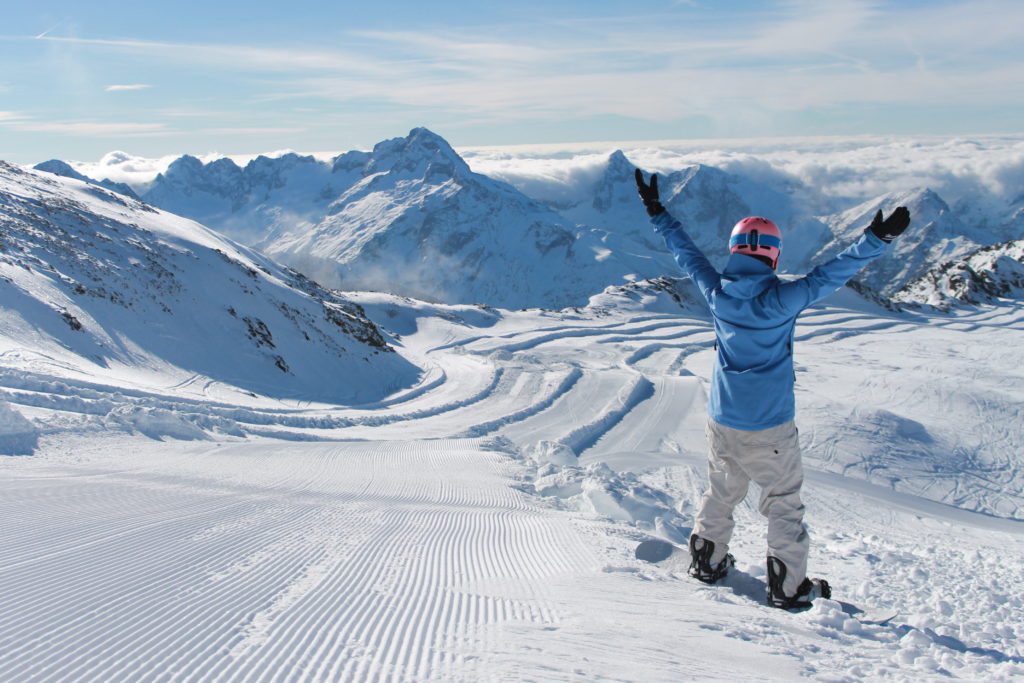 With well over 200 km of piste, Les 2 Alpes near Grenoble is one of the largest glacier ski areas in the Alps. For over 15 years, PowderWeek has kicked off the season here at an altitude of 3,600 metres, with barbecue nights, DJs, snow volleyball tournaments and après ski partying until sunrise. A new feature this year is the DECATHLON Test Centre with the latest in winter sports equipment.
Les 2 Alpes is popular among boarders and freestyle skiers, not the least due to the ski area being home to a well-renowned fun park covering 240,000 m², boasting a superpipe and a 20 metre "big air" jump. Worth mentioning for less experienced skiers is the unusually high-altitude at which the easier slopes are located. At 3,600 metres, the upper section of the ski area is a true beginners' paradise, and the fun park has a separate beginners' zone.
Dates: 30 November–7 December 2019
Stay at: Résidence Edelweiss, self-catered apartments, lift passes included
Airports: Grenoble (approx. 110 km), Chambéry (approx. 135 km), Lyon (approx. 155 km), Turin (approx. 180 km)