Soldier ignores railings and falls into Hawaii's most active volcano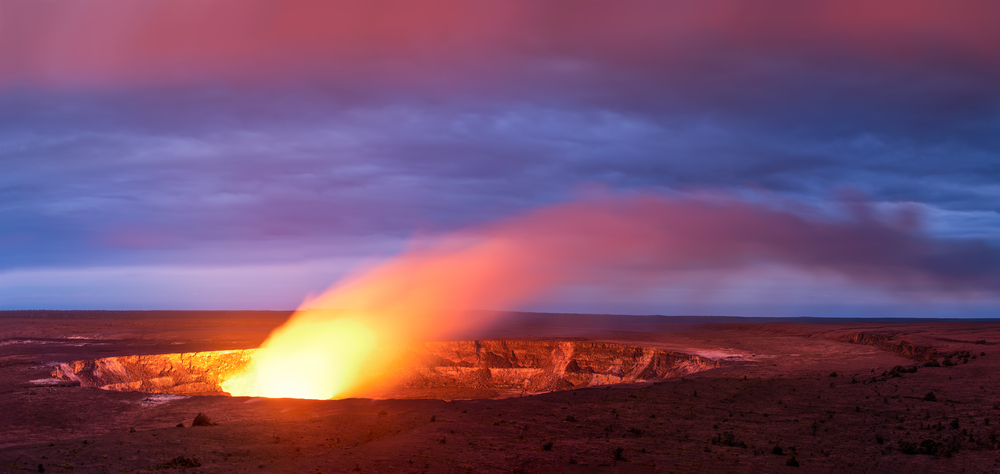 A soldier visiting Hawaii Volcanoes National Park fell into the Kilauea volcano, the state's most active volcano, after climbing over the railing.
The 32-year-old officer fell 70 feet into the volcano and miraculously survived. Witnesses claimed that the man ignored the metal railing placed for tourists' safety and climbed over it to see the sight clearly when he lost his footing. He was found 70 feet below seriously injured.
The Department of Defense pulled him to safety with ropes and a helicopter and he was airlifted to Hilo Medical Center.
"He obviously is doing remarkably well for his fall; only time will tell what injuries he has," battalion chief of the Hawaii County Fire Department Mattias Kusch said.
Kilauea had erupted in May last year and just reopened to the public.
"Visitors should never cross safety barriers, especially around dangerous and destabilized cliff edges," chief ranger John Broward said in the statement. "Crossing safety barriers and entering closed areas can result in serious injuries and death."
Here at TD, we put our best efforts to provide the latest and most valuable content to our readers. It is a true labour of love - where we work hundreds of hours each month - to make sure we offer meaningful content. If you value what we do, please consider a donation of any amount.
This would mean the world to us! Thank you and click here to proceed!