IWD: Solo travel for women is a choice, not a consequence
Contributors are not employed, compensated or governed by TD, opinions and statements are from the contributor directly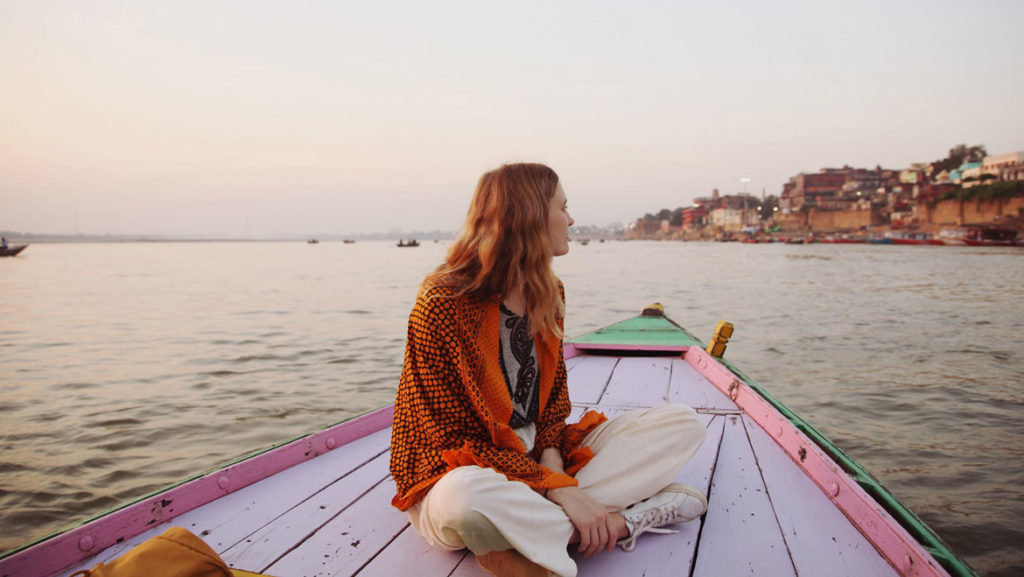 Think solo women travellers and traditional images of Julia Roberts ala Eat, Pray, Love, comes to mind. Seeking to break a long span of single hood, time-off from a broken marriage or runnings away a career crisis; women solo travellers have credited with these causes for years making this breed of travellers mightily underestimated and misunderstood.
Data speaks
A recent British Airways research found that 50% of women take a holiday by themselves, proving that solo travel is becoming a choice rather than an event of consequence. WeSwap's exclusive research, commissioned across a nationally representative sample of more than 2000 UK adults, found:
56% of women said holidays were essential to their wellbeing
Health and wellbeing increase rapidly while on holiday, peaking on the eighth day
34% of women said holidays are their number one savings goal
38% of women said spending their money on a holiday was more important than any other recreational activity
Cox & Kings, studied its booking and enquiry trends of about 2000 women travellers in India and recorded about 32% year-on-year increase in women travellers opting for adventure across soft, medium and extreme activities. The growth is a cumulative reflection of both its domestic as well as international tours.
Diving and trekking have emerged to be the two most likened adventure activities by Indian women adventure travellers. While Himachal Pradesh, Uttarakhand, Ladakh and Nepal top the trekking bucket-list for the women, Andaman Islands, Maldives, Thailand, Malaysia, Red Sea – Egypt, Bali, Gili Islands, Great Barrier Reef and Mauritius comprise the list of diving destinations. Besides, walking, cycling, biking, rafting and sailing are other activities that Indian women travellers opt for.
Commenting on the study, Karan Anand, head, relationships, Cox & Kings said, "While women are travelling with their friends and other women's groups, there is also a trend of mothers travelling with their daughters. Adventure has become an enjoyable activity for families to bond. Today women are up for extreme adventure trips and find it liberating as it merges nature, adrenaline and exploration. It also empowers women in several ways and helps curb any inhibitions."
The analysis also revealed that the women force largely comprises of millennials or Gen Y women. About 70% of them come from metro cities while the rest from the tier-2 in India.
With growing financial independence amongst women and ease of movement thanks to the digital revolution, women have largely benefited and took this chance to unleash their wanderlust. The rise in the freelance and creative jobs making travel a pre requisite and seeking inspirations a norm further fuelled this trend.
But safety still remains a cautionary tale and it is more often than not a deterrent while opting to travel and specially when deciding where.
Where to go
Destinations that are most sought-after for multi-adventure for Indian women are Hampi, Pondicherry, Ladakh, Spiti, Rishikesh, Gokarna, Meghalaya, Himachal Pradesh, Uttarakhand in India and Nepal, Bhutan, Kenya, Tanzania, Thailand, Maldives, Iceland, Australia, Vietnam, Sri Lanka, Bali internationally said the Cox & Kings study.
Popular travel destinations for solo women travellers according to WeSwap:
Finland tops the list for some solo female travelling – as the happiest country in the world, there's nowhere better to do some international exploring.
New Zealand – for a little more sun, travelling to New Zealand may be your best bet. And it's one of the most beautiful countries in the world but that's just a bonus.
Uruguay, which has one of the lowest crime rates in the Americas, is great for food, culture and nature.
Japan – with great food, expansive hiking trails and impressive cities, Japan is a sight to behold and, for the solo female traveller, is a great destination
Its a win-win since they are some of the safest countries to visit for women travelling alone.