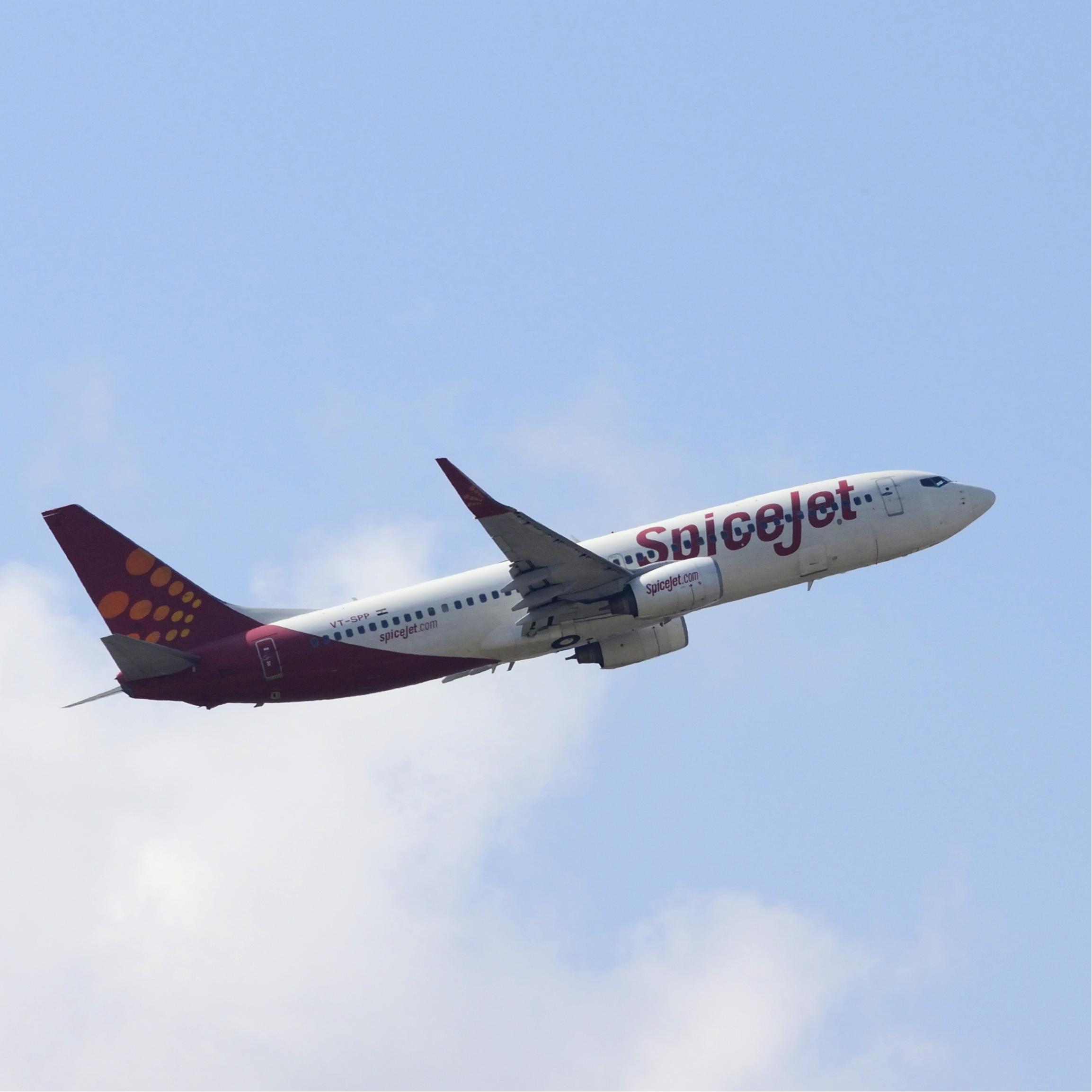 SpiceJet has flagged off a daily direct flight on the Durgapur-Mumbai route, under the regional connectivity scheme, UDAN. The under-served market of Durgapur, is the airline's 13th destination under UDAN. The new flight reiterates the airline's commitment to augment connectivity between metro and non-metro cities. The route was awarded under UDAN III and is exclusive to the airline, thereby making it the only carrier to offer flight services on the sector.
In line with the aviation tradition to mark key milestones, the inaugural flight was greeted with a grand water cannon salute upon its arrival at the Kazi Nazrul Islam Airport, Durgapur. The airline also hosted a flag-off ceremony at the Durgapur Airport which was graced by dignitaries and SpiceJet staff. The launch was initiated with the customary lamp lighting ceremony thereby marking the formal announcement of the SpiceJet's SG 6355 Durgapur to Mumbai flight. The first passenger was welcomed and gifted a memento by the dignitaries.
Debashis Saha, associate vice president – regulatory and government affairs, SpiceJet said, "Known for its steel industries, Durgapur is an important destination for us in terms of enhancing connectivity for West Bengal. The new flights will serve both the industrial cities of Durgapur and Asansol, hence, we see tremendous potential in this sector."
With the launch of the Durgapur-Mumbai-Durgapur flight, SpiceJet now operates a total of 45 flights connecting 25 cities under UDAN. This is the highest number of flights being operated by any Indian airline under the regional connectivity scheme.