Sudan appoints VFS Global for first visa application centre in Saudi Arabia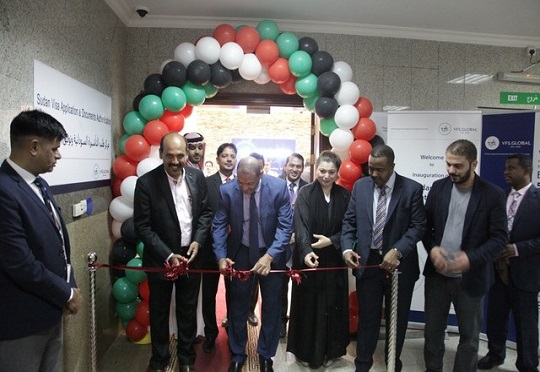 The Embassy of the Republic of Sudan in the Kingdom of Saudi Arabia, in partnership with VFS Global, today announced the opening of its first visa application centre in the world, in Riyadh.
The Embassy will not be accepting visa application submissions at its offices anymore and applicants need to approach VFS Global to process visas to Sudan. In addition to visa processing, VFS Global will also offer legalisation services at the Sudan visa application centre.
Managed by professionals trained to provide processing of entry permit requirements, the VFS Global Sudan visa application centre comes with an accessible location and automated queue governance for smooth flow of applicants.
Potential applicants can also access a dedicated website for information on visa categories, requirements, check-list and applicable fees. Like all its centres, this one too offers premium lounge for more personalised service, secure handling of passports, documents and personal information and door-step delivery of passport.
"First time ever Sudan has joined hands with a third party to outsource visa processing"
Opening the new visa application centre, the ambassador of the Republic of Sudan to Saudi Arabia, Abdulbasit Badawi Al-Sanousi said: "This is the first time ever Sudan has joined hands with a third party to outsource visa processing. Indeed, we are glad to partner with VFS Global acclaimed for its outsourced visa processing expertise across the world. For us, Riyadh visa application centre is the first and we would look forward to open many more such centres across the world."
Vinay Malhotra, regional group COO for Middle East, South Asia & China, VFS Global, added: "Sudan is one of our newest client governments and represents yet another milestone in the growth of VFS Global which now serves 60 governments, offering our expertise in visa processing services across our centres, globally. Being a customer-centric entity, VFS Global will ensure that applicants get a seamless experience while applying for visas."