Surfers Alert! 5 places to ride the waves in Portugal
Explore the stunning coasts offering the world's best waves 365 days a year! Portugal is a truly remarkable destination – where nature works in wonderful symphony to create unforgettable experiences for you, whatever you seek.
When choosing the ideal surfing spot, you may find yourself spoiled for choice. Fear not, that is why we have put together a list of what we feel are the top five surfing locations, to make deciding just a little bit easier.
Peniche (Supertubos)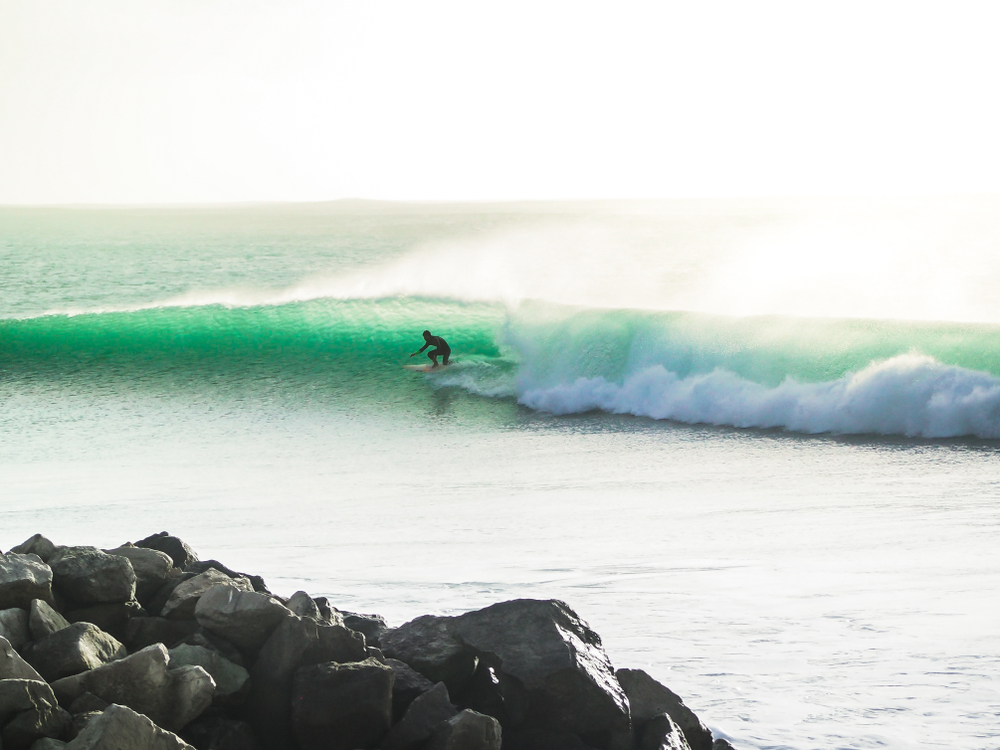 Peniche and the sea are inseparable. It is one of the largest traditional fishing ports in Portugal and a major Atlantic hub for maritime-tourist activities. The town is the home of Supertubos – arguably Portugal's most famous wave. The "Supertubos" (super tubes) beach is known for its large tubular waves and is a perfect spot for experienced surfers. If you are a beginner, the Cantinho da Baia beach is one place for a beginner and intermediate to surf! Before heading to the beach, your visit to Peniche must include a walk through the historic centre. Besides the Nossa Senhora dos Remédios Sanctuary, the São Pedro and Misericórdia Churches, the Peniche Fort is a must-see.
Ericeira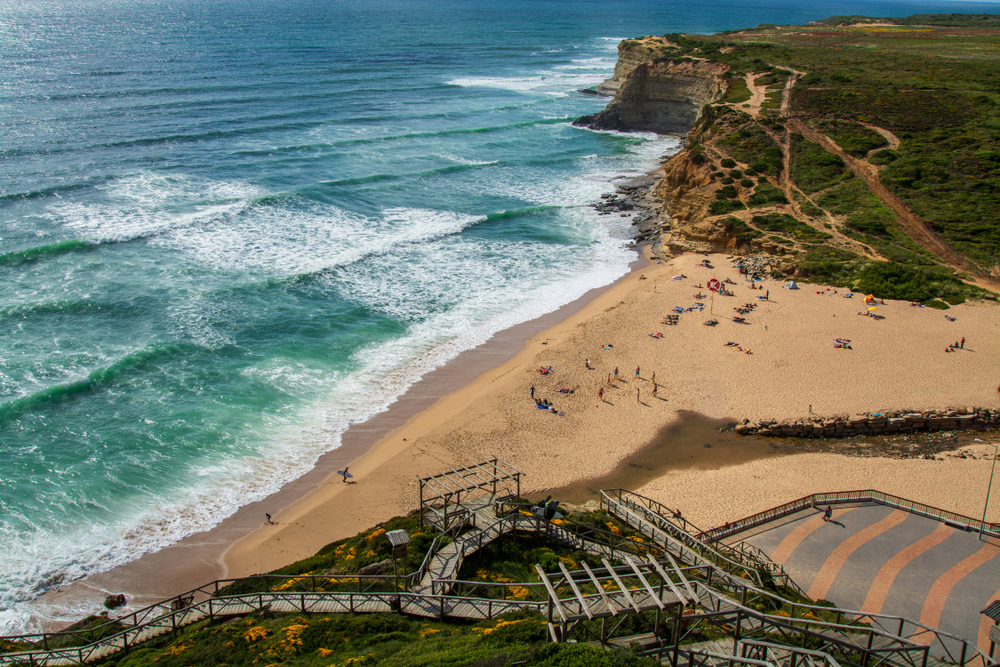 Originally known as a quaint fishing and seaside community, Ericeira is still very much untouched by major tourism. It holds a quintessentially Portuguese allure, catering mostly to locals and avid surfers, providing an excellent value for money and a lovely place to visit all year round – sitting just 50 minutes away by car from Lisbon. World-famous for its diversity of waves, Ericeira is highly regarded as one of the most popular surfing locations, with an array of beaches capable of hosting those of varying skill levels. It is ideal for seasoned and novice surfers and paired with its cultural charm, it bodes to be a great destination for families. For the seasoned surfers, Ribeira d'Ilhas is an excellent choice with easily accessible facilities and has hosted several rounds of the ASP surfing World Tour championships.
If you are taking a more family-oriented approach, Praia do Sul is an excellent option and is just 6 minutes from Ericeira by car. It is a more developed beach with gentle waves to make it a lovely option for those with children. Despite being known for its pristine coastline by day, Ericeira offers incredible nightlife with trendy lounges, fabulous bars and excellent cuisine.
Nazaré
Brimming with golden coastlines, Nazaré is one of the most popular seaside resorts in Portugal. Steeped in tradition, this historic seaside town has reinvented itself to support the growing tourism industry but not at the expense of its heritage. Adorned with cobbled streets and converted fisherman's houses, Nazaré is both wonderfully accommodating and uniquely charming. Nazaré is globally renowned as a go-to destination for big waves caused by a large underwater canyon. It offers ideal conditions for all levels of surfers, but the canyon region is strictly reserved for top pros attempting a world record.
The beach also offers excellent spots for spectators as well! The ideal time to see or surf big waves at Nazaré is between the months of October and March. Summer months are ideal for novice and semi-professional wave seekers! For those who are looking for a more relaxed experience, São Martinho do Porto provides much calmer waters and sits just 20 minutes from Nazaré, with the aptly named "Praia das Crianças" (children's' beach) perfect for families. Nazaré is just one and a half hours drive from Lisbon!
Cascais (Carcavelos)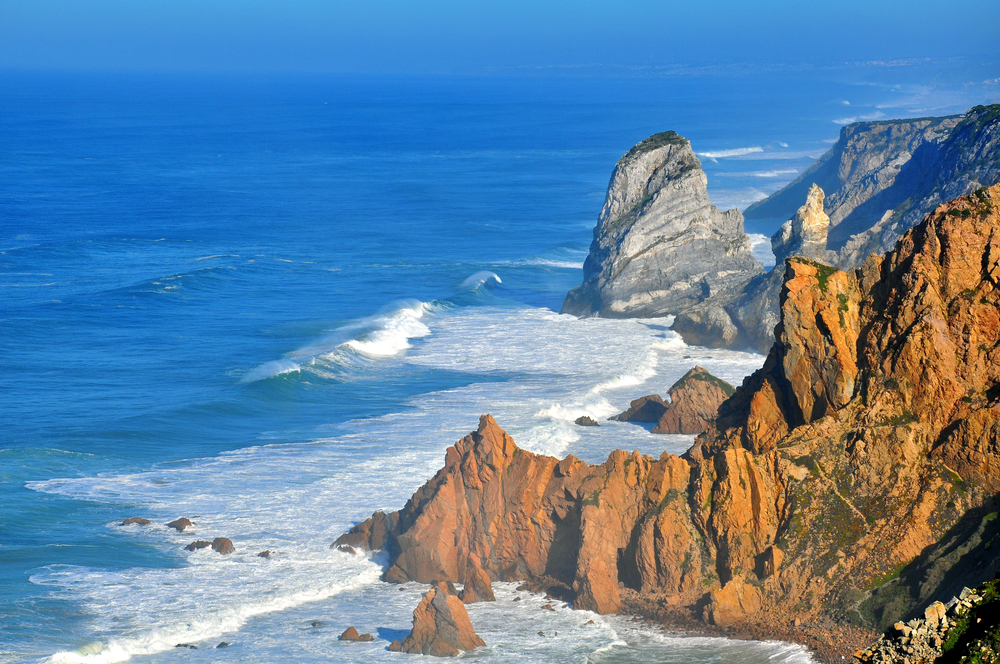 Once the go-to retreat for Portugal's upper classes, Cascais is now revered for its surfing prowess. Host to a variety of cultural spectacles including luxurious buildings, a bustling centre and quaint museums, Cascais makes a perfect choice for anyone who wants to enjoy both an active and cultured visit.
Located on the south coast, is a fantastic 2km stretch of variating coastline to choose from that welcome surfers of all levels and abilities. The waves are best between the months of May to September. Less than 30 minutes away, the nearby town of Carcavelos and its beachside (Praia de Carcavelos) have seen it become a local hub for wave-chasing tourists.
Praia do Guincho is another popular Atlantic beach located about 5kms from Cascais city centre and offers intense surfing waves and ideal conditions for kitesurfing or windsurfing. With dramatic scenery, the beach is perfect for those who seek nature's raw untamed power. Cascais takes less than 50 minutes to drive down from Lisbon and can even make for a great day trip to the beach!
Algarve (Sagres and Lagos)
Surrounded by breathtakingly idyllic scenery, the Algarve has put itself firmly on the map as Portugal's flagship tourist destination. Its ability to cater to a variety of visitors makes it a perfect location for any activity.
If you are just starting out or want a surfing experience for the whole family, one location worth noting is Lagos. With a host of tourist activities available, this quaint seafaring town is just one hour from Faro and provides ample opportunity for families with surfing schools on offer during the day and lively local venues for the evening.
For those who are looking for a pure surfing trip, Sagres on the western tip of Portugal is your best bet. This historic town is the perfect place for anyone who really wants to pit themselves against the elements. The coastline and waves of Sagres are much livelier, which has seen it become a highly popular destination for surfers. Praia do Tonel, Praia da Mareta, Praia da Baleeira and Praia do Martinhal are wonderful beaches within a walking distance from central Sagres with glorious sand and waves.