Sweet Inn launches in London with five-star vacation apartments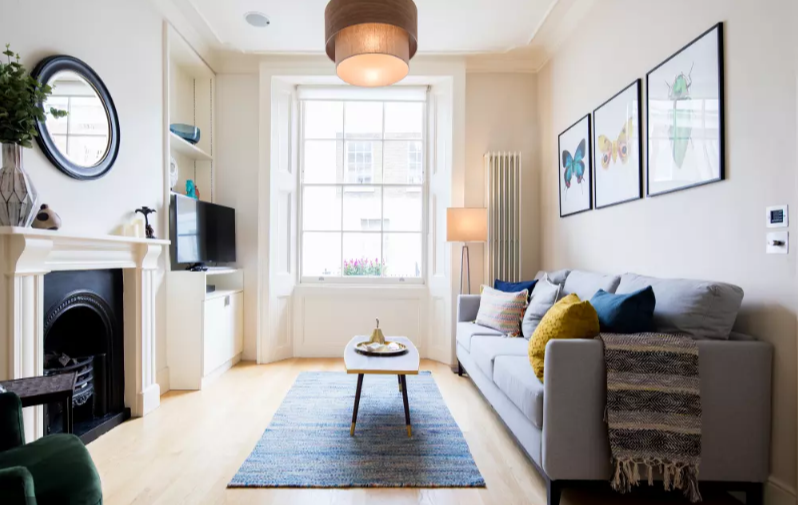 Offering the best of both worlds, Sweet Inn has officially launched in London with 26 serviced vacation apartments that provide the luxury and comforts of a 5-star hotel.
Sweet Inn is an international, hospitality and travel tech company that marries the concept of boutique hotels with short-term vacation apartments. The company was founded by CEO Paul Besnainou, following a family Airbnb holiday in Jerusalem in 2013. Having missed the comfort and hospitality experienced when staying in a hotel, Besnainou decided to create a new kind of hospitality brand to improve the overall 'apartment experience'.
"Unparalleled in the 'vacation apartments' universe"
Besnainou sad: "What really sets us apart from the rest is our technology, approach to the market and our local teams, stationed in every city we operate. The local teams operate from the 'city lobbies' (our centres in every city) and are there for the sole purpose of caring for our guests, much like a hotel's lobby.
"They are available 24/7 via live chat on the app, by phone or in person in the city lobby. The care and all around service we provide our guests are unparalleled in the 'vacation apartments' universe."
Sweet Inn currently owns over 450 apartments worldwide, with its latest properties being launched in London recently in prominent areas such as Mayfair, Lancaster Gate and Fitzrovia. The company has expanded in the UK to capitalise on VisitBritain's forecast of 41.7 million visitors in 2018 alone.
In recent years, the hospitality sector has gone through profound changes. Seeing greater demand for a more personalised travel experience, Sweet Inn has positioned itself as the middle ground for anyone looking to enjoy the best of both worlds; stylishly renovated and privately rented apartments with the services expected from staying at a five-star hotel.
The company relies very much on tech, appointing Eitan Reisel as the team's new chief revenue officer. Reisel joins from his previous role as Google's head of gaming and brings with him unparalleled tech background, which will help Sweet Inn continue its expansion.
"Coming into the travel sector from Google was like returning to the 1980s!"
Reisel commented: "Coming into the travel sector from Google was like returning to the 1980s! It seemed to be a sector ripe for innovation and I was attracted to Sweet Inn's unique proposition. We will be using our technology to enhance our offering at all levels from customer service through to the entire accommodation acquisition and management process."