Swiss-Belhotel blends modern hospitality and local heritage on Bangka Island, Indonesia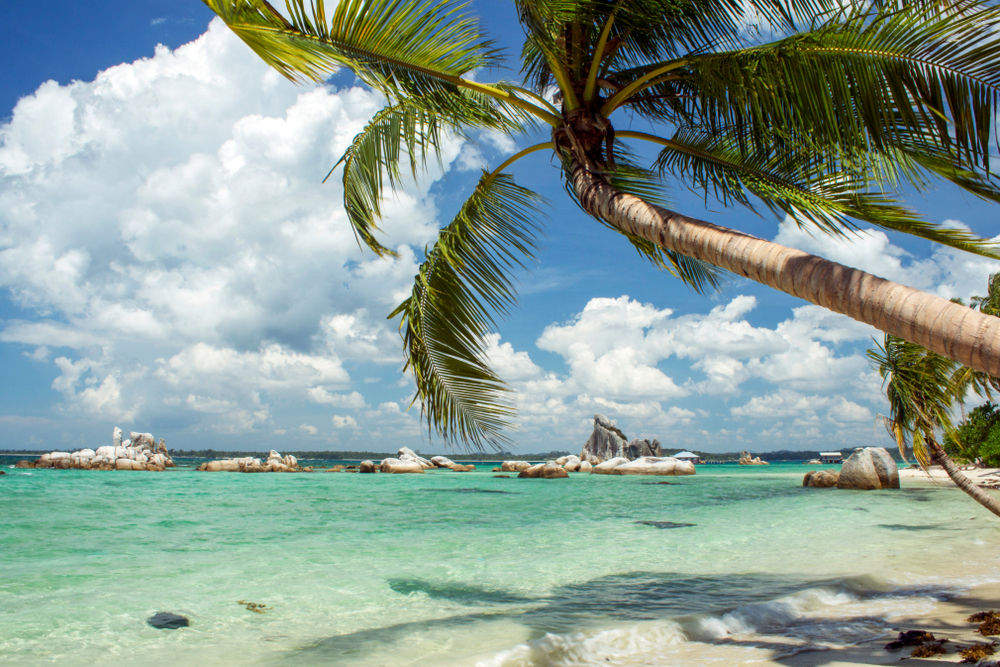 Swiss-Belhotel International has unveiled a new upscale hotel in Bangka Island, Indonesia, adding to its expansive portfolio in the country.
Indonesia is already a big market for Swiss-Belhotel with 65 properties currently in operation across the country. It manages hotels from major tourist centres to some of the countries top destinations. And with the addition of Swiss-Belhotel Pangkalpinang, which opened on 9 June 2018, the brand's hotel portfolio in Indonesia will only grow bigger – with approximately 30 more properties in its pipeline.
Swiss-Belhotel Pangkalpinang is located in the heart of the provincial capital of the Bangka Belitung Islands off the east coast of Sumatra. It's strategically located five kilometres from Depati Amir Airport, the main air gateway to Bangka Island, which offers direct connections to and from Jakarta, Palembang and other Indonesian cities.
"Bangka Belitung Islands have developed their own distinctive cultural style and charm"
"With their diverse history, strategic location and rich natural resources, the Bangka Belitung Islands have developed their own distinctive cultural style and charm. Swiss-Belhotel Pangkalpinang will bring contemporary hospitality to these islands while also showcasing the area's unique heritage," commented Gavin Faull, chairman and president of Swiss-Belhotel International.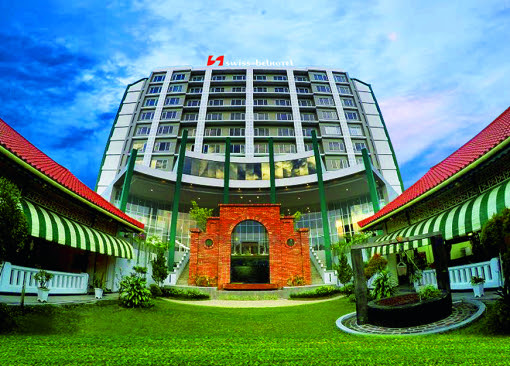 The newly-built hotel is designed with a contemporary style. It houses 145 rooms and suites, a Swiss-Café Restaurant, lobby lounge, wine bar, fitness centre, spa and an outdoor swimming pool. In addition, it features three meeting rooms and a ballroom to host a variety of events which can accommodate up to 875 guests.
Swiss-Belhotel Pangkalpinang is modern city hotel. And to give balance to its contemporary design, adjacent to the hotel is The House of Lay, a classical Malayan-style home, which is now an authentic local restaurant. It was built in 1860, and it is currently one of the oldest buildings in the city – a contrast to the new upscale hotel.
"The islands are a major centre for several industries, including oil and gas exploration, so Swiss-Belhotel Pangkalpinang will provide a convenient base and complete facilities for corporate guests. We will also welcome the rising number of leisure travellers who are starting to discover the beautiful beaches, crystal clear seas and rich culture of these idyllic islands," added Faull.
Surrounding the hotel are local attractions including the Bangka Botanical Garden, Pemali Hot Springs and a series of beaches, while Chinese temples, fishing villages and a tin mining museum that highlights the area's diverse heritage.
Swiss-Belhotel Pangkalpinang is offering an introductory rate of IDR599,000 net per night for two people sharing a Deluxe Room. This offer is valid for stays from 10 June to 10 July 2018.