TAT seduces South America with first ever trade event
Contributors are not employed, compensated or governed by TD, opinions and statements are from the contributor directly
As one of the most popular holiday destinations in the world,  with the country expecting to hit 40 million visitors by 2020, Thailand is a magnet for leisure and business travellers from across the globe. However, despite this international appeal, the South America seems, comparatively, resistant to the exotic charms of the Land of Smiles.
A quick breakdown of arrivals shows that most target markets displayed significant growth in 2018; Visitors from East Asia totalled 23.62 million (+9.21%), Europe 5.91 million (+4.03%), the Americas 1.41 million (+3.70%), South Asia 1.77 million (+11.32%), and Africa 174,565 (+9.63%). Only Oceania and the Middle East showing a decline by 1.40% and 7.16% respectively.
However, even though the Americas as a whole is performing well, the Latin American countries contribute less than 2% to the total figure.
In a bid to combat this shortfall The Tourism Authority of Thailand (TAT) recently hosted 40 top tour operators and travel experts from five Central and Latin American countries for the first ever fam trip and business networking session in Thailand. Taking place from 27 April to 7 May, the event incorporated with Emirates Airlines, Turkish Airlines, and Bangkok Airways for the travel trade from this region.
The group arrived in Thailand from Sao Paulo, Brazil, on 28 April and was escorted by TAT Los Angeles Office on visits to popular tourist attractions in Bangkok, Ayutthaya, Phuket, Ko Samui and Phang Nga. A market briefing, product presentation and the "Amazing Thailand Latin America Trade Meet" were organised on 2 May, at the Park Hyatt Bangkok Hotel, the first such event in Thailand.
The fam trip for the travel trade from Brazil, Argentina, Mexico, Chile and Colombia was organised as part of the TAT strategy to tap potential new markets, diversify the current range source markets and reduce over-exposure to visitors from any one region.
The Latin America tourism market is considered a strong potential market for Thailand. In 2018, Thailand hosted 202,106 visitors from Latin America, generating approximately 15 billion Baht or 500 million US dollars in revenue. The market is likely to grow further in 2019. The major source markets are Brazil, Argentina, Mexico and Chile.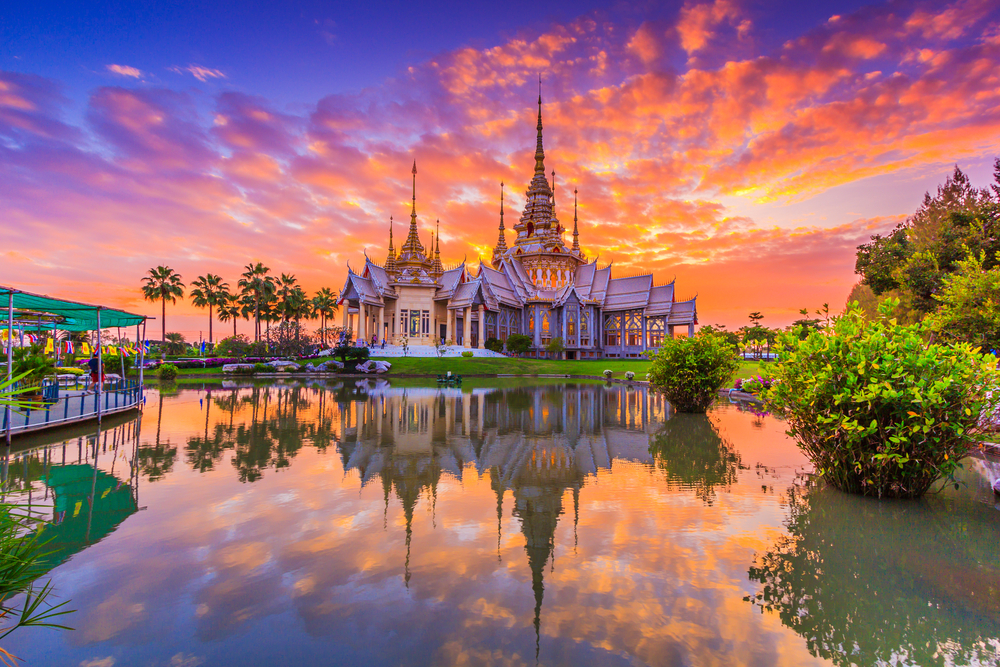 In addition to hotel inspections and visits to popular iconic spots; such as, the Grand Palace, Temple of the Emerald Buddha, Chinatown and the Flower Market, the fam trip were include some unique experiences; such as, a Walking Tour of Tha Din Daeng and Kudeejeen Community on the western bank of the Chao Phraya River, best known for the Catholic community (mainly of Portuguese descendants) around the Santa Cruz Church.
Runjuan Tongrut, TAT executive director of the Americas region, said: "While currently, tourists from Latin America may still make up a small percentage of tourist arrivals in Thailand, they hold enormous promise.
The cost of travelling from Latin America to Asia is relatively high, which means the customer segment comprises upper-income earners, with high spending power and long average length of stay. We are confident that this trade meet will eventually help boost the growth of tourists from the Latin America market even further."