IWTA speaks with K. Rujirapun Juangroongruangkit (Mook), Executive Vice President Pattana Sports Resort, Chonburi, Thailand
Contributors are not employed, compensated or governed by TD, opinions and statements are from the contributor directly
We are delighted to introduce you to K. Rujirapun Juangroongruangkit (Mook) – Executive Vice President Pattana Sports Resort, Chonburi and newest interview in a series on TDs Inspiring Women in Travel Asia (IWTA).
In an historically expatriate, male-dominated industry, it is great to see more and more Thai female leaders in hospitality in Thailand, excelling in many varied roles throughout the country.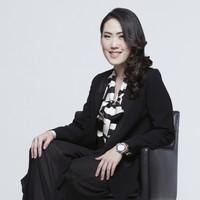 Rujirapun Juangroongruangkit (Mook) is one such leader.  She studied accounting and finance at Thammasat University, Bangkok, never dreaming that one day she would be leading one of the largest sports tourism destinations in Asia.  She initially took over the challenge of managing the family hotel and golf resort in 2008, built in memory of her father.  Not content with simply managing what was already there, she began exploring ways to create an impact both with the local community and internationally. With vision, dedication and sheer determination, Khun Mook has developed the hotel and golf course into one of the leading sports resorts in Asia, with much of the progress accomplished since 2016.
Khun Mook has learned about hospitality the hard way, studying what others have done, both successful and not so good, locally, regionally and internationally, and adapting what she has seen into something that fits her vision, and works in Thailand. She has focused on learning as much as possible, about every aspect of hospitality, project development, and the sports she loves by asking questions, participating in events and long hours of hands-on experience.
Combining her passion for competitive sports, her desire to make the world a better place and her vision of supporting local communities, she has successfully combined golf with football training camps, competitive triathlons with swimming competitions and supported the development of young disadvantaged footballers, many of whom are now being snapped up by professional clubs.  She has both opened up the football ground and stadium for use by amateur teams from the surrounding industrial estates, and welcomed international teams & tournaments to the facilities.
One of Khun Mook's greatest challenges has been to overcome the resistance and doubt of others, questioning her decisions and pushing back against the changes she wanted to make.  She continues to draw on her clear vision for motivation and energy to keep moving forward, and shows the same determination to just keep moving towards the goal, as she shows when competing in triathlons and other sporting events. Crossing that finishing line means everything to Mook, whether it is in a race, life or business.
COVID19 brought both domestic and international travel to a standstill, but Mook continued with her vision to build an internationally renowned sporting destination, undeterred, and hopes to see the return of international events and event participation in 2022.  Local events are already starting again in November 2021, and with Khun Mook's future vision for Pattana Sports Resort to be inclusive, rather than exclusive, to enable everyone to access the services and become involved in sports in some way, this is one lady, and one resort, to keep an eye on.
Find our Podcasts on your favourite RSS Platform
If you know of any female leaders or up and coming superstars in the Travel and Hospitality industry you would like to nominate, please visit our page and complete a nomination form!