Thai Vietjet inaugurates Bangkok – Okinawa service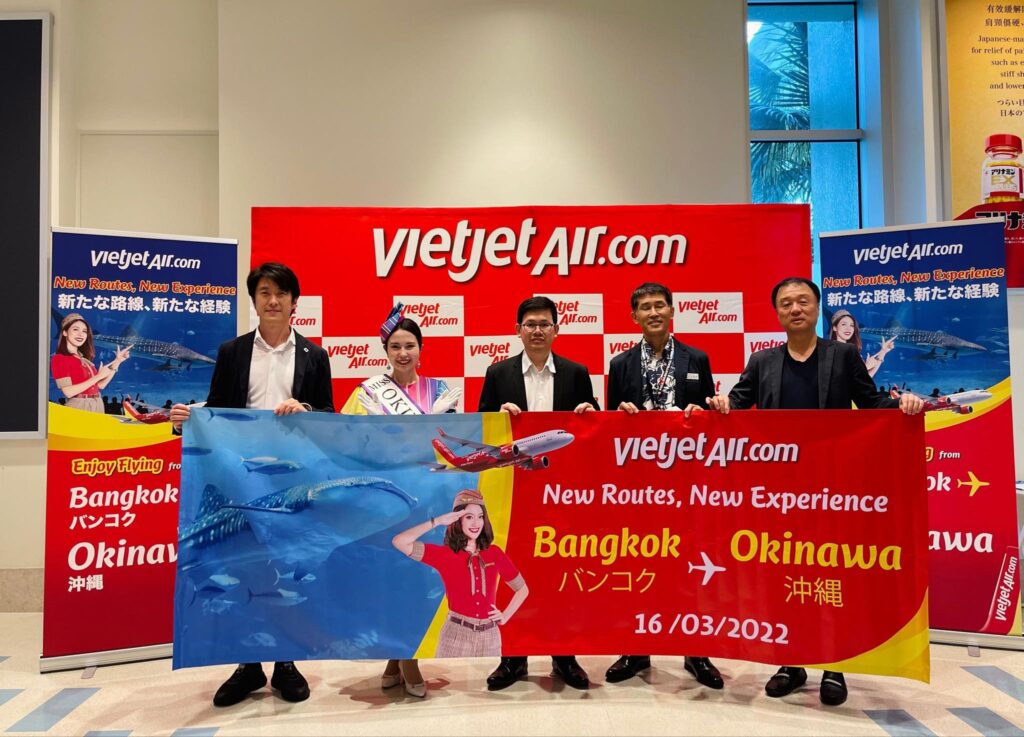 Thai Vietjet successfully commenced its maiden flight service between Bangkok (Suvarnabhumi) and Okinawa (Japan) with a warm welcome ceremony at Naha Airport in presence of a representative from Naha Airport, Okinawa Convention & Visitors Bureau, together with Miss Okinawa.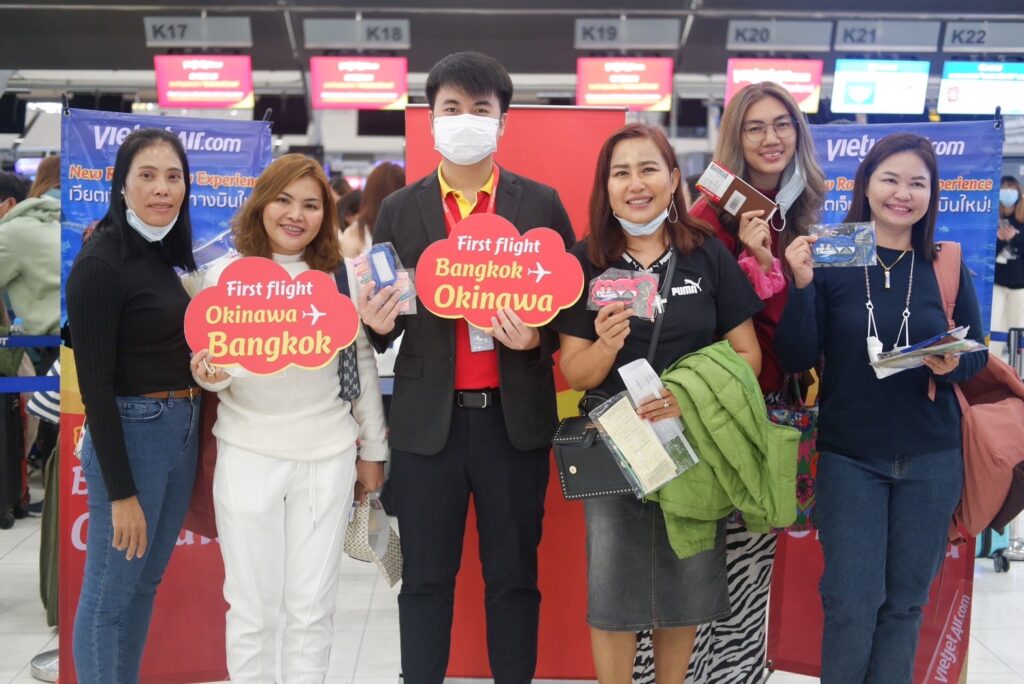 "We're delighted to collaborate with Tourladfah and officially add another service between Thailand and Japan, connecting Bangkok and Okinawa, after Bangkok – Fukuoka and Chiang Mai – Osaka, offering a more convenient & valued travel choice to passengers at an affordable price while providing quality and comfortable service.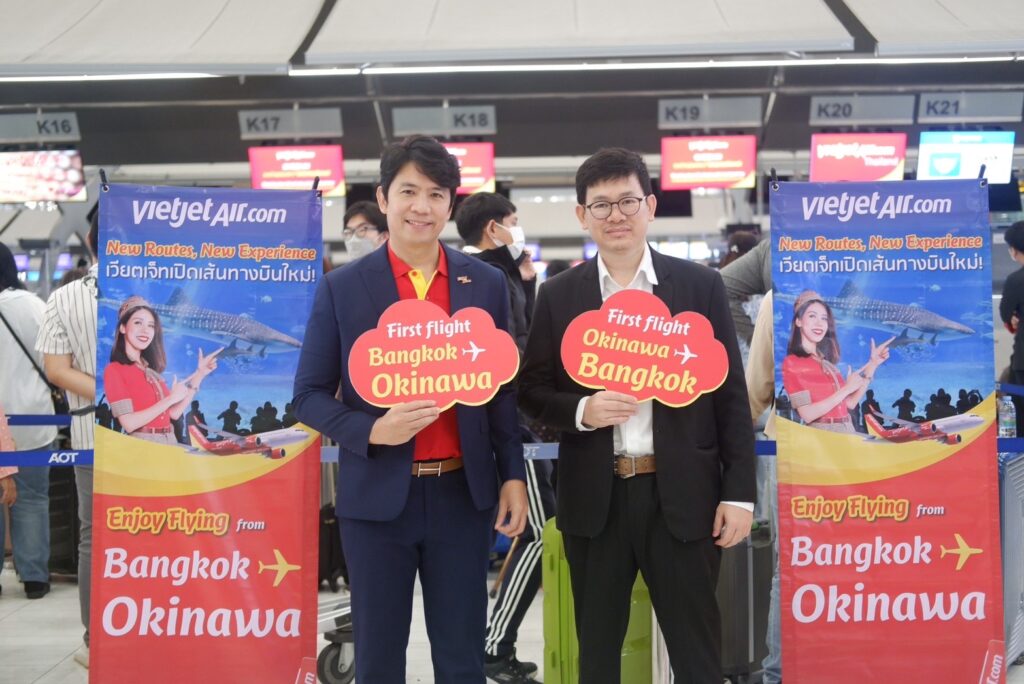 We believe that the new service will partially contribute to the further growth of the tourism sector between the two countries, particularly when global travel is bouncing back to its positive stage" said  Woranate Laprabang, chief executive officer of Thai Vietjet.
In the early stage, the new service Bangkok (Suvarnabhumi) – Okinawa will be operated by the airline's charter flight service, with the frequency of 2 flights per week, every Thursday and Sunday, according to the following flight schedule:
Flight no.
Origin
Destination
Departure
Arrival
Days of Operation
VZ3800
Bangkok
Okinawa
09:30
15:40
Thu / Sun
VZ3801
Okinawa
Bangkok
16:40
19:30
The collaboration between Thai Viejet and Tourladfah broadens a new opportunity for both service providers.
Both believe the new cooperative service will help stimulate the travel market between the 2 countries. Japan is the top destination among Thai travelers, and Okinawa is a historic city in Japan which has outstanding architecture, traditional culture, as well as beautiful natural landscapes that impress tourists from around the world.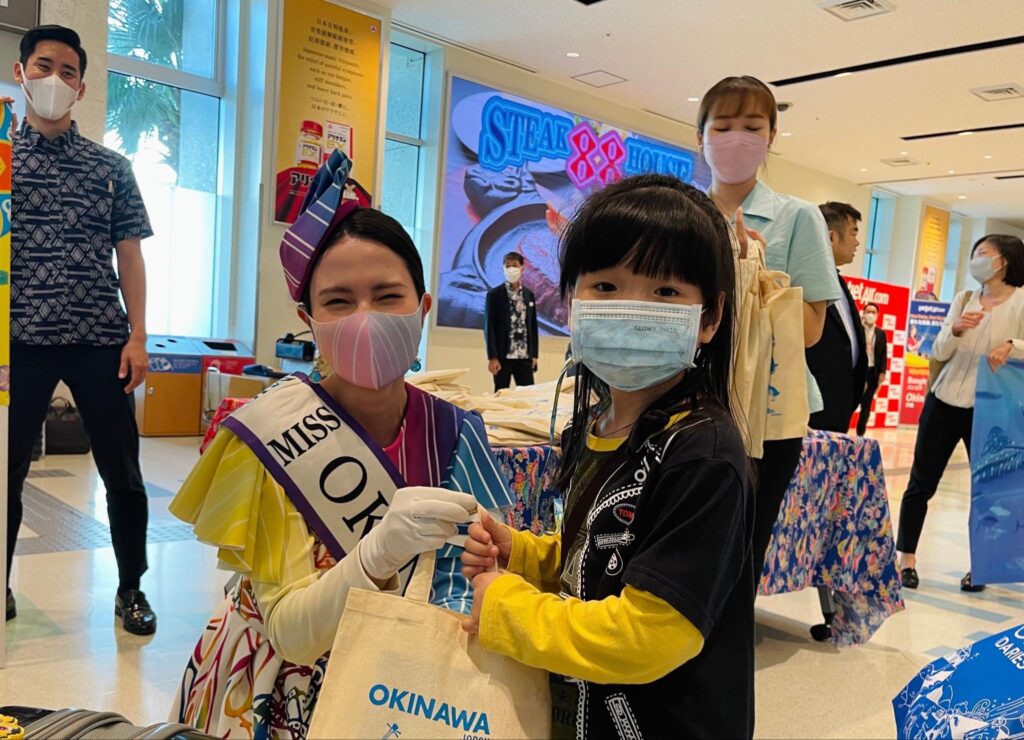 Passengers can book the flight service between Bangkok (Suvarnabhumi) and Okinawa with a promotional travel package (inclusive of an air ticket, 20 kg. checked-baggage, tour guide, 4 nights accommodation, meals & insurance) starting from THB 29,990 per person.