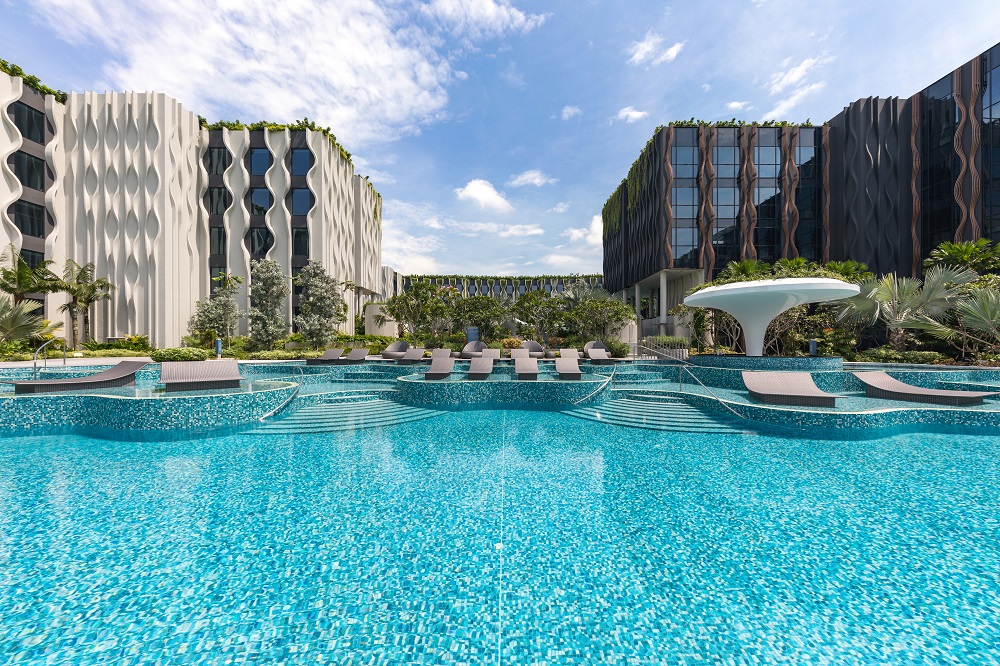 Global luxe accommodation group Small Luxury Hotels of the World (SLH) has announced that The Outpost Hotel at Sentosa is now a member of their properties. The Far East Hospitality-owned hotel joins more than 500 luxury hotels in more than 80 countries, recognised under the SLH brand.
Occupying a conserved heritage area, The Outpost Hotel at Sentosa is close to the Sentosa causeway, placing guests no more than 15 minutes from major business districts and attractions in Singapore.
"Customised touchpoints"
Gill Ishwinder, area general manager of Far East Hospitality, said: "Designed for guests looking to spend special time with those who matter, many customised touchpoints, from the ambience the moment the guests step into the lobby to the stylishly designed rooms, have been created to elevate the guests' experience."
The guest rooms are modern and chic, featuring a black and white palette complemented by hints of gold and metallic. Room amenities include toiletry kits by Australian beauty brand APPELLES Apothecary & Lab, pillow mist kits, water filtration system, and a customised mini-bar.
On the rooftop, the hotel will launch a new restaurant and bar with panoramic views of the South China Sea. While on the lobby level (located on the 3rd floor), there are a variety of themed pool zones and outdoor spaces.
Furthermore, the hotel offers limousine service for guests to travel around Singapore, as well as crafted tours to explore the city's attractions.
"At Singapore's premier tourist destination"
Mark Wong, VP Asia Pacific at SLH, said: "We are delighted to welcome The Outpost Hotel at Sentosa to the brand as it will appeal to SLH's independently minded customers. I believe this new hotel on the resort island of Sentosa will complement our two other hotels in the city centre. With its wide array of activities and attractions to suit both leisure and business travellers, this adult-oriented hotel will provide personalised experiences at Singapore's premier tourist destination."
The Outpost Hotel at Sentosa will open its doors in April 2019.