The Pavilions Phuket: A 5-star personal experience in a tranquil and romantic location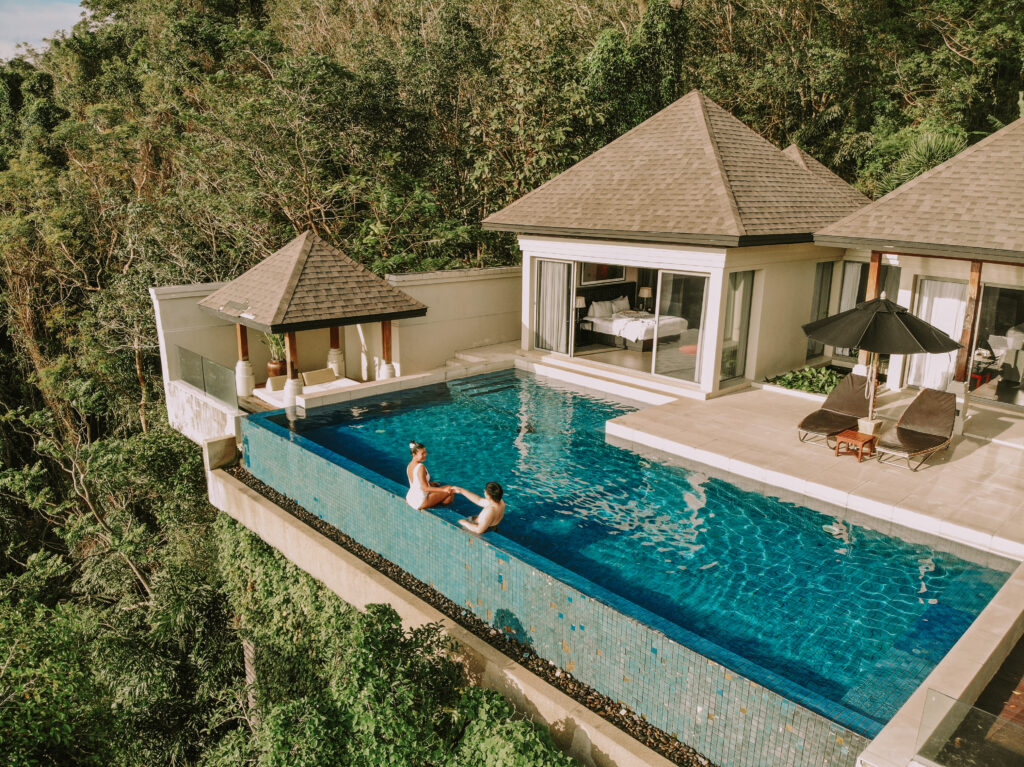 When it comes to romantic getaways, few destinations can compare to The Pavilions Phuket. This stunning resort offers a luxurious and intimate experience that is perfect for couples and families looking to escape the hustle and bustle of everyday life.
One of the things that set The Pavilions Phuket apart from other resorts is its dedication to delivering a 5-star personal experience. Each room is designed with your comfort and relaxation in mind, featuring luxurious amenities and stunning views of the surrounding landscape. The resort's villas are particularly impressive, with each one featuring a private pool and a spacious outdoor area that is perfect for lounging in the sun. With a range of different villa types available, there is something for every couple, whether you are looking for a cosy one-bedroom villa or a spacious two, three and four-bedroom villa that is perfect for families.
But regardless of which room type you choose, you can expect exceptional service and attention to detail from the resort's staff. From the moment you arrive, you will be greeted by friendly and attentive staff who are dedicated to ensuring that your stay is as comfortable and enjoyable as possible.
Of course, one of the biggest draws of The Pavilions Phuket is its private and intimate location. The resort is set in a lush tropical landscape that is perfect for romantic walks and exploring. And with a range of secluded spots and hidden corners to discover, you'll feel like you have the whole resort to yourself.
The resort's keenness in creating a romantic atmosphere is evident in every aspect of the property. From the elegant and sophisticated decor to the range of dining options available, everything is designed to help you and your partner feel pampered and indulged.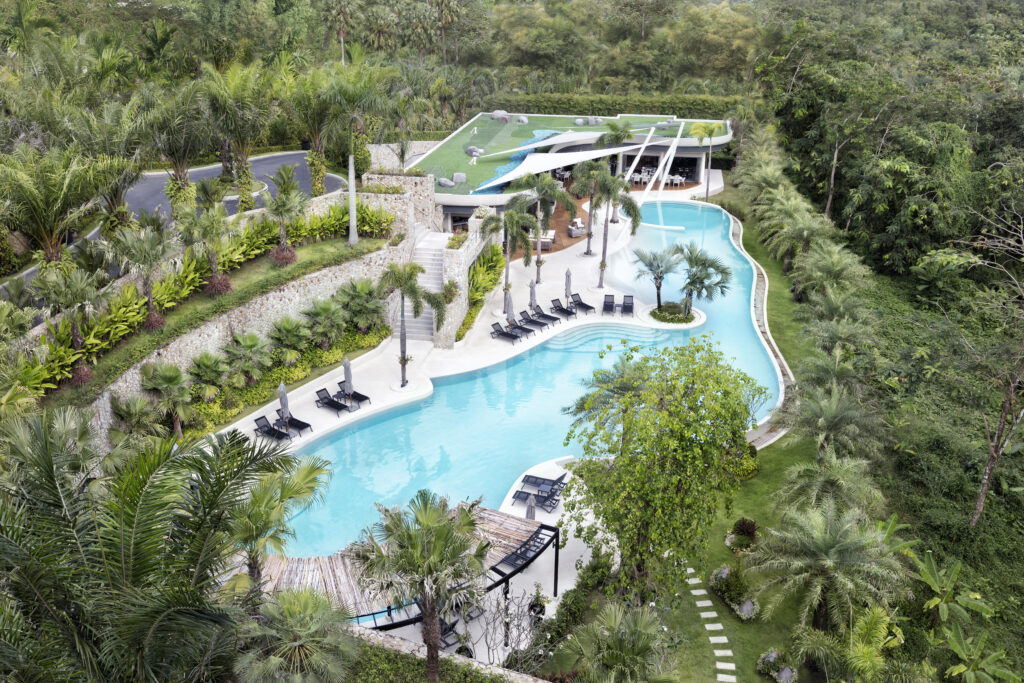 Speaking of dining, The Pavilions Phuket has an impressive selection of food and beverage outlets that are sure to delight even the most discerning palates. ALTO Italian Restaurant is an authentic southern Italian restaurant serving the finest southern Italian cuisine. ALTO is an award-winning restaurant in Rome entwined with a sister brand to The Pavilions, The First Roma. ALTO's glamorous and very modern Italian experience focuses on contemporary and international touches that enhance the simplicity of traditional recipes.
Firefly Pool & Restaurant is another great option for couples looking for a more casual dining experience. The restaurant is located next to the resort's main pool and offers a range of international and Thai dishes. And for those looking for a truly unforgettable experience of sipping cocktails while taking in the stunning views, 360° Bar is the perfect destination. Located on the rooftop of the resort, the bar offers panoramic views of the surrounding area and a selection of expertly crafted cocktails.
Of course, no romantic getaway would be complete without a little pampering, and The Pavilions Spa is the perfect place to unwind and relax. With a range of Thai-inspired treatments and services, the spa is the ultimate destination for couples looking to indulge in a little self-care.
From traditional Thai massages to rejuvenating facials and body treatments, the spa has everything you need to feel rejuvenated and refreshed. And with a range of private treatment rooms available, you and your partner can enjoy a couples massage or other treatments in a secluded and intimate setting.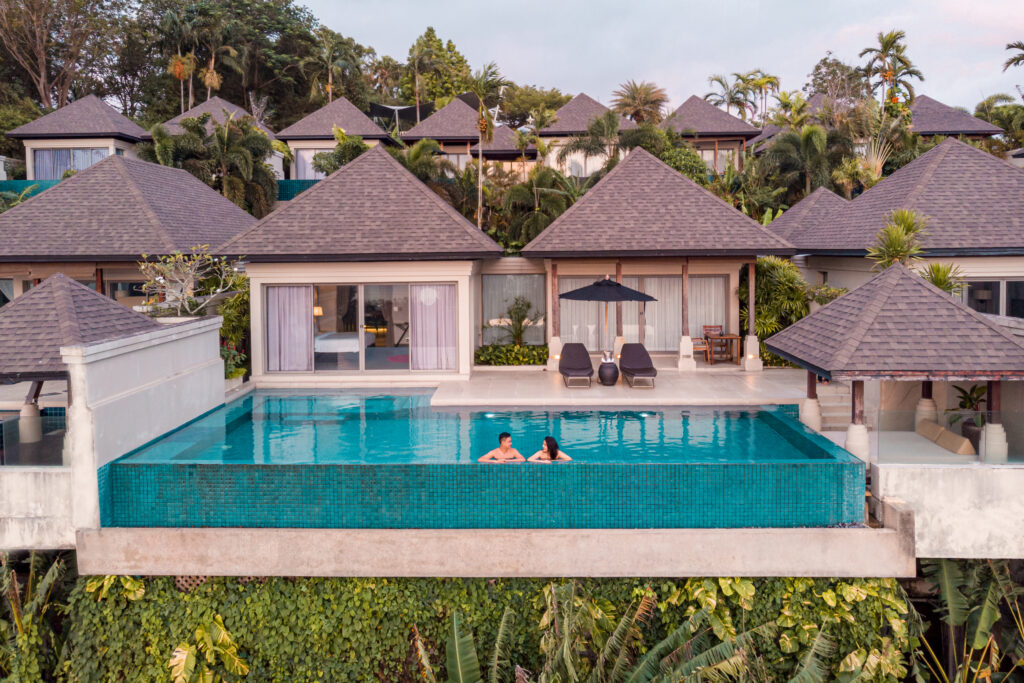 In addition to its range of spa services, The Pavilions Phuket also offers a range of activities and excursions that are perfect for couples and families. Whether you are looking to explore the local area or simply spend some quality time together, the resort has you covered.
The resort offers Curated Journeys offering bespoke Thai experiences and activities from a lunch at a local Thai Community run restaurant to a visit at The Green Elephant Sanctuary Phuket to a 'hands-on' Thai cooking class.
The Just The Two Of Us full-day itinerary guarantees couples to experience the romantic side of the island. Enjoy a private picnic at Banana Beach, Island Paradise's signature spa treatment, and an intimate in-villa culinary experience.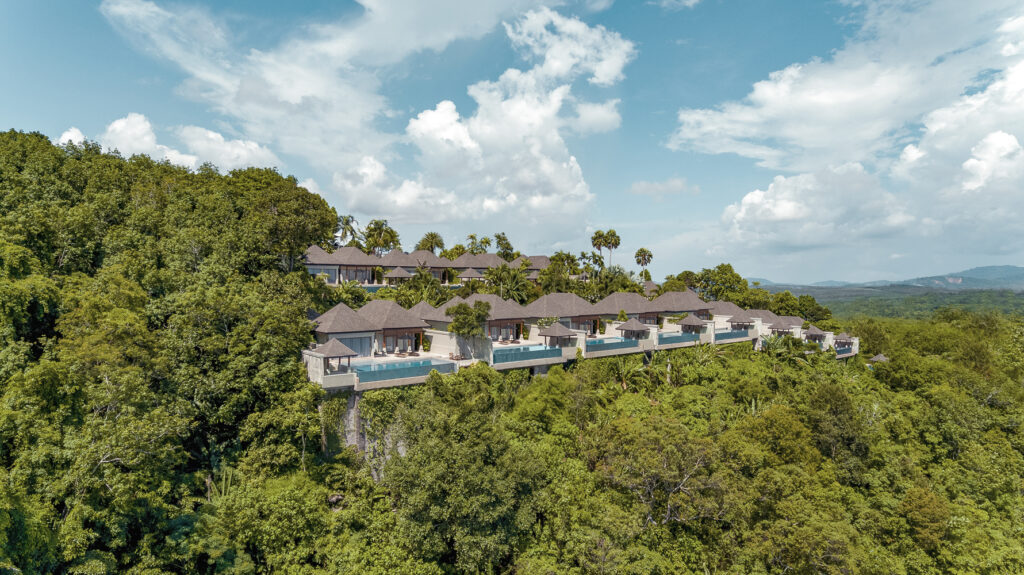 If you're looking for a 5-star personal experience in a private and romantic location, The Pavilions Phuket is the ultimate destination. With its luxurious accommodations, world-class dining options, exceptional spa and wellness services, and range of activities and excursions, the resort is the perfect place to relax, unwind, and spend quality time with your loved one. Book your stay today and experience the ultimate in romance and luxury.