The right content is — king!
Contributors are not employed, compensated or governed by TD, opinions and statements are from the contributor directly
Today's travellers are looking for more products and services than just an airline ticket or a hotel. In short, they are looking for – more variety and availability! They want to ensure they have a memorable time right from the time they leave their doorstep until they are back home.
Needless to say, safety and security are of paramount importance, but so is an 'awesome experience' along with adequate traveller protection, the modern-day traveller is also looking for comfort before, during and after their travel.
In what could be termed as Pro-Traveller services, Tune Protect has collaborated with RST Holdings Pte Ltd to offer end-to-end comfort services to its travellers, which begin from their home.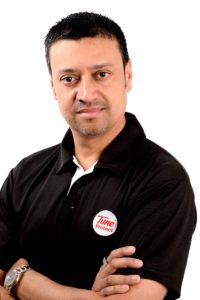 Tune Protect is expanding its portfolio of services for travellers. What will the collaboration with RST Holdings Pte Ltd bode for the business?
Arijit Munshi, general manager at Tune Protect EMEIA: "Travel is about comfort, safety, security but it is also about a delightful experience starting from the moment the traveller leaves his or her home.
"RST Holdings Pte Ltd is just the right partner when it comes to end-to-end service for the travellers starting from home. Our premise of adding RST holding services such as airport transfers, meet & assist, lounge services, comes from the fact that 'relevant content' is 'king'. And this is a value-added service, which is an important part of our business partner's offering to ensure their travellers are 'wowed' with access to over 500 airports and growing.
"Today's travellers are looking for more as well as unique services particularly if they are able to get such services altogether, in a one-stop-shop."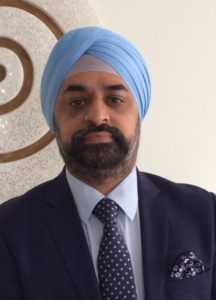 What is today's corporate traveller looking for when he travels? Do your end-to-end airport solutions meet all his needs?
Raminder Singh, founder and CEO at RST Holdings Pte Ltd: "The modern traveller expects and gets more than a simple travel experience. While travel protection has become a mandatory requirement in today's times, various value-added comfort services are also gaining importance.
"RST Holdings Pte Ltd is the leader in end-to-end airport solutions. This service encompasses Airport Meet & Greet Services (Arrival, Departure, Transfer & Transit) and Airport Lounge Services."
Could you elaborate on the Airport Meet & Greet Service?
"RST Holdings Pte Ltd offers Airport Meet & Greet Service on 500 + airports in the world. These include Meet & Assist, Arrivals Meet & Greet, Departures Meet & Greet, Transfer and Transit Services. It also includes complete assistance from our special Meet & Greet Team right from parking your car at the airport to helping travellers, guiding them through the airport, providing travel tips, and helping them complete procedures at security, immigration and baggage drop off and collection; including special needs assistance like wheelchair assistance.
"The Meet & Greet service is available for arrivals, departures, transfers and transit travellers and is available for all passengers, on any airline, in any ticket class."
What value does the Lounge Service add to the traveller?
"RST Holdings Pte Ltd's Lounge Service accords access to special airport lounges with premium services for the tired traveller looking for some shut-eye or peace. Airport lounges come with fast Wi-Fi, business centres, a selection of good food, relaxed interiors and easy seating, showers and a well-stocked bar. Some even have a special kids' room.
"Access to special airport lounges with premium services"
"Airport lounges make travellers comfortable after a red-eye flight, during long layovers and treat them with good food and environs to refresh them for the next leg of travel or for a productive day ahead at work."
E-Visa Solutions is another service that has the potential to change the way the world travels. How do you foresee the market for E-Visa growing?
"Today's traveller travels a number of times in a given period. Business travellers, holiday travellers, student travellers, corporate travellers, we have people travelling from everywhere to anywhere and for any number of times. The deciding factor for a traveller is thus getting the most convenience, comfort, security, safety and protection in the minimum possible time with him/her having to do lesser work in planning."
"RST Holdings Pte Ltd will soon launch E-Visa Solutions"
"Visas to date have proven to be more of a headache; but no more. RST Holdings Pte Ltd will soon launch E-Visa Solutions to several countries so that travellers do not have to face the drudgery of applying for and getting a visa.
"Tune Protect and RST Holdings Pte Ltd have joined hands to simplify and enhance traveller experience significantly with the above-mentioned services. Wait and watch this space for more."